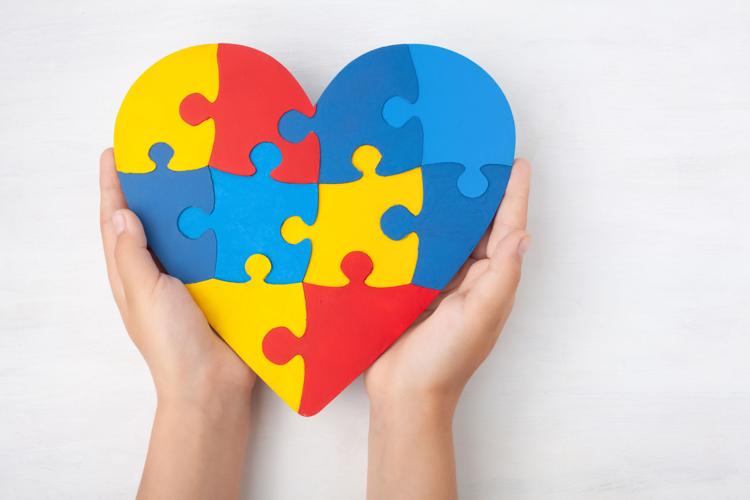 Autism has touched many lives. In fact, one in every 59 children in the United States today has been diagnosed with autism, or autism spectrum disorder (ASD), according to the Centers for Disease Control and Prevention. Fittingly, April has been designated as World Autism Month in hopes of starting a larger conversation about the disorder.
"Autism-friendly events and educational activities take place throughout the month to increase understanding and acceptance, and foster worldwide support," says Amanda Kernan, the manager of field development for the St. Louis/Kansas City chapter of Autism Speaks. "Autism Speaks enhances lives today and is accelerating a spectrum of solutions for tomorrow."
Autism Speaks has devoted itself to promoting solutions for the needs of individuals with autism and their families, providing support throughout their lifespans and advocating for further research on causes of ASD. The organization also works to increase the understanding and acceptance of people with ASD.
"Autism, or autism spectrum disorder, refers to a broad range of conditions characterized by challenges with social skills, repetitive behaviors, speech and nonverbal communication," Kernan says. "We know that there is not one autism, but many subtypes, most influenced by a combination of genetic and environmental factors."
One of the goals of World Autism Month is to clear up common misconceptions of the disorder. "The biggest thing to remember is if you've met one person with autism, you've met one person with autism – there is no one type of autism, but many," Kernan explains. "Because autism is a spectrum disorder, each person with autism has a distinct set of strengths and challenges."
The range of ways in which people with autism learn and think varies widely; from highly skilled to severely challenged, some may be able to live entirely independently, while others require significant support in their daily lives, says Kernan.
Although there is no one cause of autism, research points to a combination of genetic and nongenetic influences that will increase the risk of autism development. World Autism Month seeks to promote funding for more extensive research to better comprehend this disorder.
Kernan mentions Autism Speaks and Google's MSSNG project regarding recent advancements in autism research. MSSNG is one of the world's largest open-access autism genomic databases, sequencing the DNA of 10,000 families with autism and making the information free to researchers.
There are many ways to get involved during World Autism Month. In 2010, for instance, Autism Speaks created the "Light It Up Blue" initiative – a call to light the world blue on World Autism Awareness Day (April 2) in recognition of people living with autism across the globe. On that day each year, thousands of buildings – from landmarks to homes – in communities around the world are basked in blue light for the cause.
"Wear blue in the month of April to show your support, share blue and spread understanding and awareness of autism spectrum disorder," Kernan says. "And light it up blue at your home or business!" Those who wish to pledge to go blue in support of World Autism Month should visit the Autism Speaks website, autismspeaks.org/wam.
Also, for anyone who enjoys partying with a purpose, the eighth annual Autism Speaks Chef Gala will take place at The Ritz-Carlton, St. Louis in Clayton on April 17.
Autism Speaks, 9200 Olive Blvd., Suite 202, St. Louis, 314-989-1003, autismspeaks.org