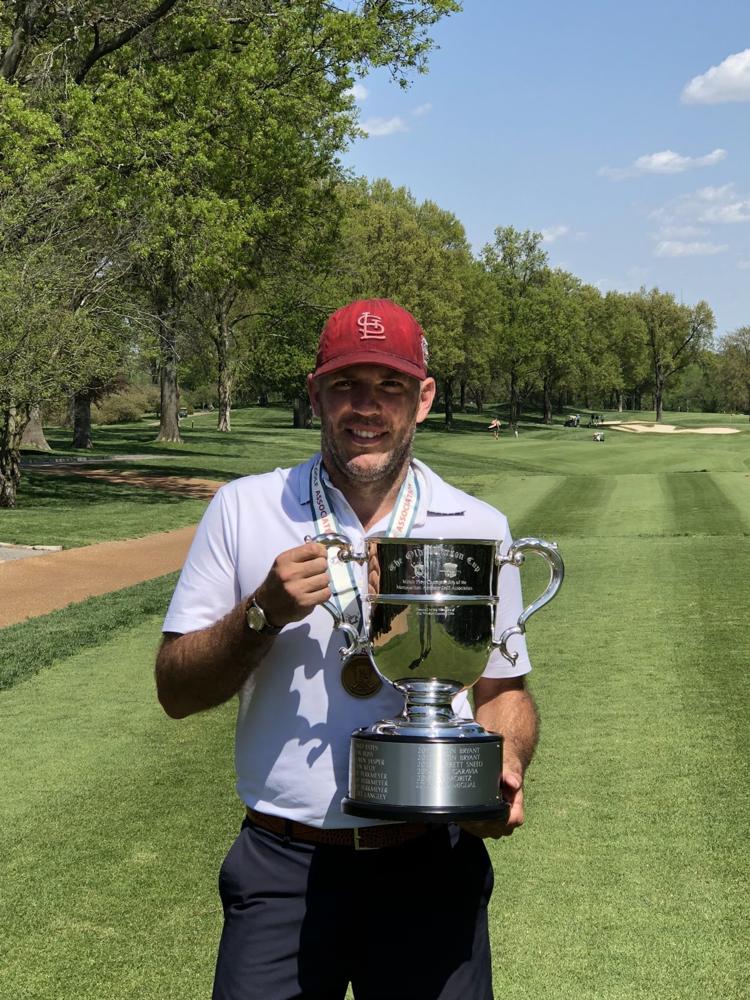 MAGA Season Starts With Old Warson Cup
The 2019 Metropolitan Amateur Golf Association championship season tees off with the Old Warson Cup at Old Warson Country Club in Ladue on May 4 and 5.
The annual match play event features 16 of the best amateur players, invited based on their finishes on 2018 MAGA Player of the Year point standings.
Among those players, the superb '18 campaign of Drew Pranger (Glen Echo Country Club) began with capturing the match play title at Old Warson; Pranger then won the 28th Amateur Championship in August at St. Albans and earned the 2018 Player of the Year honor. As the No. 1 seed at Old Warson, he faces Frankie Thomas (Meadowbrook Country Club) in the opening round.
A five-time champion in this event, Skip Berkmeyer (The Legends) ranks as the No. 2 seed; he tied for second behind Pranger in the Metropolitan Amateur and ranked as a semifinalist in the Old Warson Cup. A runner-up in 2014, Alex Cusumano (Norwood Hills) ranks as the No. 3 seed, with Kyle Szyhowski (Metropolitan Club) as the fourth seed.
Quarterfinal matches take place in the afternoon on May 4. The semifinal matches start at 7 a.m. the next day, with the 18-hole final match starting circa 11:30 a.m. Spectators are welcome to attend the matches.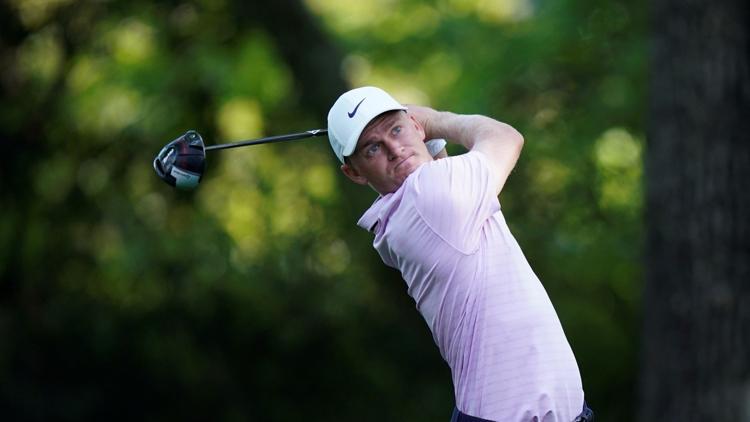 Long Goes to Masters
St. Louis native Adam Long recently experienced a thrill by earning a spot in the Masters.
Long achieved that honor by winning the Desert Classic, finishing with a 26-under 262 to win his first PGA title after making 137 starts on various mini tours.
This time last year, Long was playing the Web.com Tour. Now he's enjoying the pageantry and the azaleas at the famed course in Augusta, Georgia.
Finishing with a two-day total of 149, Long fell short of making the cut at the Masters.
Metropolitan Amateur Again Goes Public
Since its start, the Metropolitan Amateur Championship has primarily taken place at private clubs – something changing this summer, when it returns to a public facility.
From Aug. 1 to 3, Eureka's Aberdeen Golf Club hosts the 19th edition of the area's most coveted trophy, the Jim Tom Blair Trophy.
"We are extremely honored and excited to be hosting the 19th Metropolitan Amateur Championship," Greg Jansen, Aberdeen's general manager, says. "Knowing that Aberdeen will be [only] the third public facility to host this great championship makes it even more special. We are very much looking forward to having the region's best amateurs compete on the course we love so much."
The links-style course, designed by Gary Kern and played at a par 71, can stretch to more than 7,200 yards. Known for its firmness and winds, Aberdeen emulates the true links-style golf found in Scotland.
"Aberdeen Golf Club and its owners, Rockyney and Anna Dollarhide, have supported MAGA by hosting several MAGA championships and USGA qualifiers since opening in 2001," states Curt Rohe, executive director. "We are thrilled to have the opportunity to bring our flagship championship to Aberdeen in 2019."
At Aberdeen, Pranger will seek to become the championship's first three-time winner. Established in 1991, a year before the MAGA's founding, the 54-hold stroke play championship provides a regional competition joining private club and public course golfers.
MAGA Names Three Boatwright Interns
The MAGA welcomes three interns this season as part of the P.J. Boatwright Internship Grant program through the USGA: Tyler Bealke, Kaylee Heggemann and Corey Vanek.
Bealke, a 2017 graduate of Priory High School, attends Saint Louis University this fall and currently works on the grounds crew at Algonquin Golf Club. Heggemann, who graduates from Webster University in May with a bachelor's degree in accounting, now works as an athletic department assistant at that university. Vanek graduates from Warrensburg's University of Central Missouri this May with a bachelor's degree in sport management and has the opportunity to visit USGA headquarters in New Jersey as part of the internship's orientation.
The grant in question funds the hiring of young men and women to give them experience in golf administration.
Ridings Initiates Roger Null Internship
Matt Ridings has become the first Roger Null Intern, in a collaboration between the MAGA and the Mississippi Valley Golf Course Superintendents Association designed to offer an internship opportunity to a turf student.
Ridings – previously a Pattonville graduate, now a junior at Southeast Missouri State University in Cape Girardeau – is pursuing a degree in agribusiness/horticulture, with the ultimate goal of working in turfgrass management as the superintendent of a golf course.
As the Null intern this year, Ridings is working with the maintenance departments of Old Warson, Algonquin and the Quarry at Crystal Springs to gain experience at both private and public club levels.
Also, during his three months with the MAGA staff, Ridings is spending time conducting association championships – seeing and working with the maintenance departments to understand what MAGA asks of member clubs in preparing courses for championships.