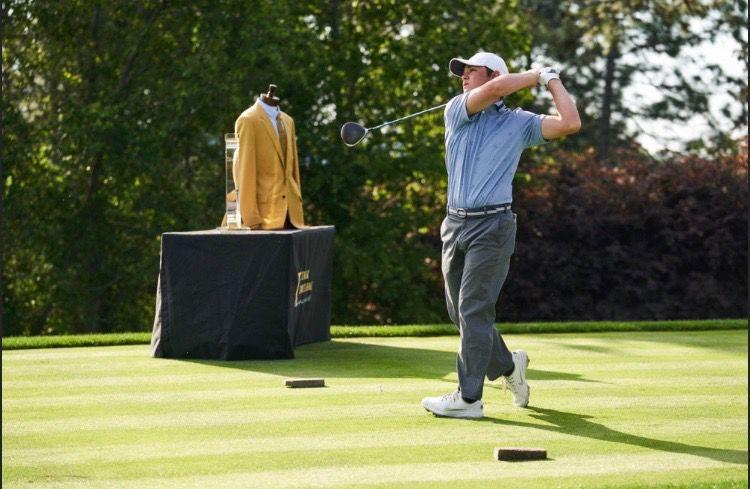 Two Young Locals Play in Major Events
Max Kreikemeier and John Guerra, two younger golfers from here, recently represented the area in high-profile competitions.
Kreikemeier, a Lafayette High School senior, played in the ninth Junior Invitational late in April at Sage Valley Golf Club in Graniteville, South Carolina.
In his 2018 summer season, Kreikemeier captured the Nike Junior Invitational in Norman, Oklahoma, giving him an exemption to play in the Graniteville invitational.
He calls Sage Valley's setup, played at roughly 7,500 yards, "very difficult."
"The fairways were very soft, so it was all about carry distance," Kreikemeier says. "The greens were also very firm and undulated, and were running at about a 12 on the stimpmeter. I had a lot of long irons into the greens, so it was very difficult to get it close."
He finished tied for 47th, with a 236 on rounds of 78-78-80. "I am a little disappointed with the number I posted, but not my overall play," Kreikemeier (who made three birdies – one in each round) says. "I thought I played well, but just really did not get many breaks or putts to fall, and as I said before, the golf course was just flat-out difficult."
He continues: "I would say the highlight of all my rounds was my short game. Since it was difficult to hold the greens, I had to grind to get up and down a lot. My chipping was very good for all three days."
One highlight for Kreikemeier involved meeting PGA Tour star Rory McIllory. "He did a clinic and Q&A with us," Kreikemeier says. "It was very interesting to hear about his daily routine and what he works on the most and how much thought he puts into every golf shot."
Meanwhile, 13-year-old St. Louisan Guerra took part in the annual Drive, Chip & Putt National Finals held early last month prior to the Masters Tournament at Augusta National Golf Club in Georgia.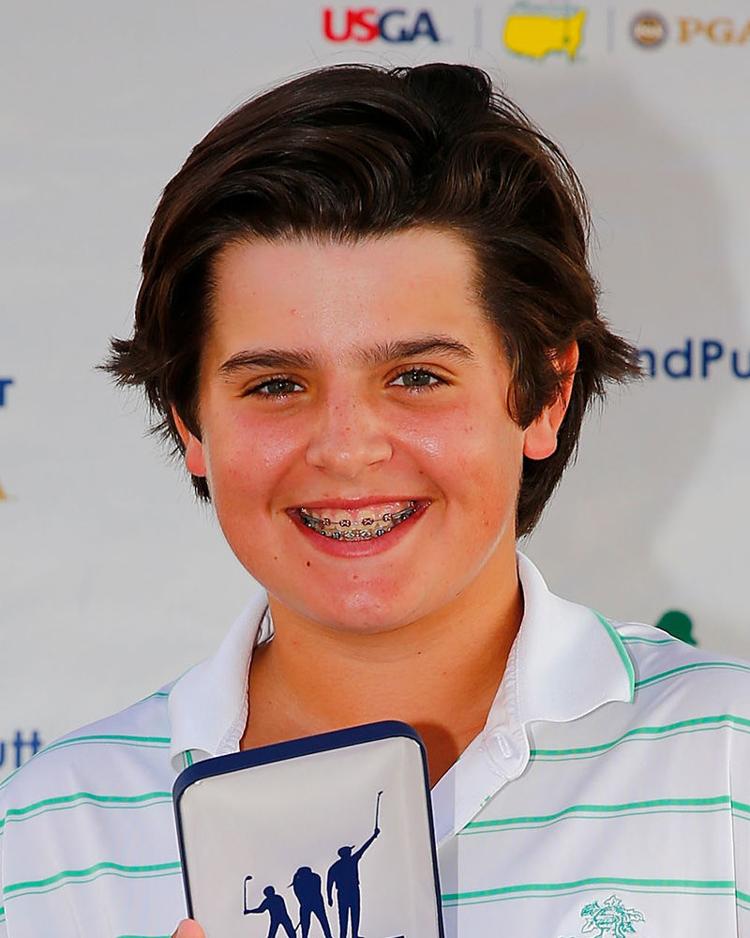 Guerra, who plays at Ladue's Old Warson Country Club, won his regional at Town and Country's Bellerive Country Club by just a single point and medaled in chipping.
He qualified with 130 points at a local qualifier at The Legends Country Club in Eureka. Guerra followed that with 124 points at a subregional at Fox Run Golf Club, also in Eureka, before tallying 132 points at a regional qualifier at Bellerive.
The sixth Gateway PGA representative at the Drive, Chip & Putt finals, Guerra started playing golf in kindergarten. He had Brandon Smith, a PGA professional at Old Warson, as his first instructor and now works with Bryan McMurray, the PGA professional at Augusta's Boone Valley Golf Club.
Thomas Aids SIUC to Win Title
Late last month, Chesterfield's Frankie Thomas helped the Southern Illinois University-Carbondale men's golf team capture its second Missouri Valley Conference championship title in the past four years – just the second in school history.
With the win, SIUC claimed the league's automatic bid to the NCAA Men's Golf Championships. It will represent the conference at the NCAA Regionals.
Thomas, a junior and a Marquette High School graduate, tied for 17th place, with a 227 on rounds of 75, 79 and 73.
Although predominantly right-handed, Thomas golfs left-handed. This season, he's averaging 73.4, the best in his career, and for the Salukis, he's had one top five finish and one top 10 finish.
Saints Win in Springfield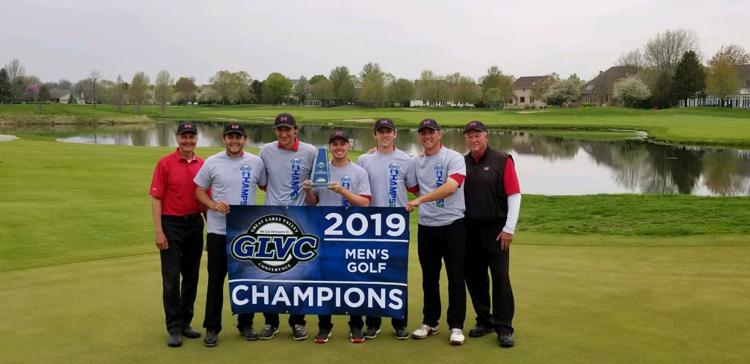 Also late in April, the Maryville University men's golf team won its first Great Lakes Valley Conference Championship at Panther Creek Golf Club in Springfield, Illinois.
The championship marks the first for the Saints since joining the conference.
For the third straight season, the team has earned a spot in the NCAA Division II Tournament. The 2019 Central/Midwest Regional will take place at Hot Springs Country Club on the Arlington course in Arkansas. Maryville previously earned bids to the NCAA Tournament in 2001, 2007 and 2009 during the Division III era and in 2017 and 2018.
The Saints earned the automatic bid to the NCAA Regionals by winning the 2019 GLVC Tournament.