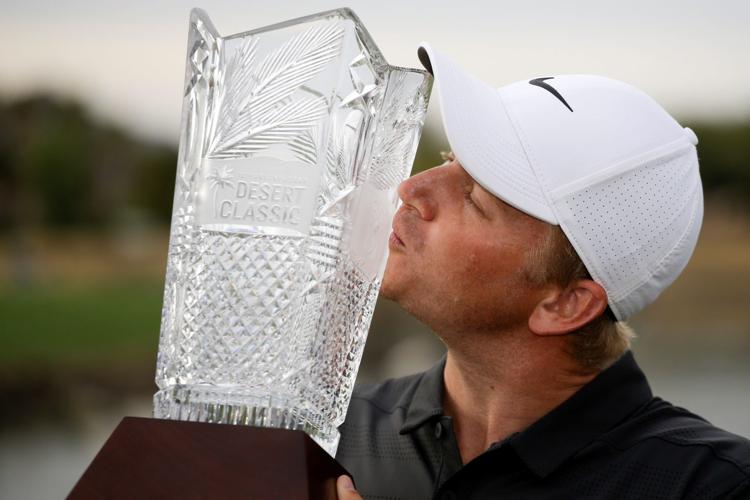 Long Tastes First Big Success on PGA Tour
In the recent Desert Classic, Adam Long made a 14-foot birdie putt on the final hole to win his first PGA Tour title. With pre-tourney odds at 500 to 1 on Long's chances to win, his prize totaled $1.062 million.
Making his sixth career start on the tour, Long closed with a bogey-free final round of 7-under 65 on the Stadium Course at PGA West to beat playing partners Phil Mickelson and Adam Hadwin by a stroke. He finished with a 26-under 262.
"I got a pretty good read off Phil's putt," Long says. "It was one of those putts that you just stand over – you just know you're going to make. And you can't control that, but when you have that feeling, it's a good one."
Long set up with the winning putt with a 6-iron shot from 175 yards, with the ball below his feet in dormant grass on a mound to the right of the fairway.
An all-state golfer for four years at Francis Howell High School, Long continued his golf career at Duke University, after which he set his sights on a professional career. His résumé includes the 2012 Web.com Tour, the 2014 Mackenzie Tour in Canada and the PGA Tour Latinoamerica Tour. Now with the PGA, Long has at last landed where he wanted.
"In some ways, it's been a little bit of a roller coaster, but it's been a steady improvement throughout my career," Long says. "I've played in pretty much most tours around the world that there are and just kind of steadily progressed. It kind of can seem like it came out of nowhere, but my game's been trending in the right direction for really the last two years now."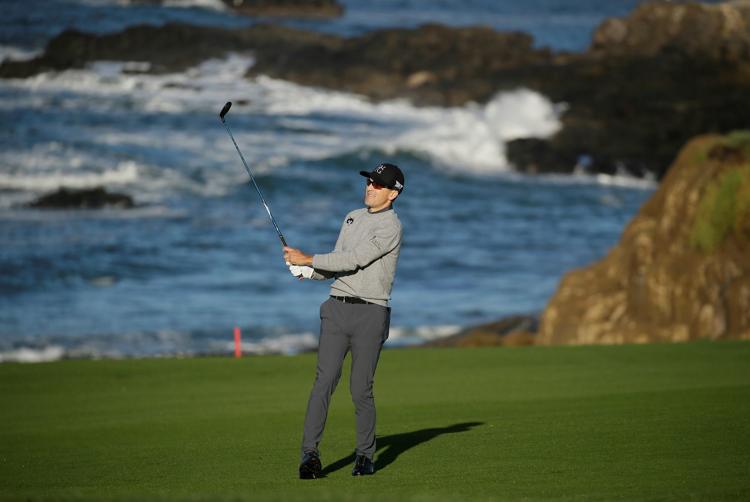 Langley Finishes Third
Scott Langley earned a top-10 finish on the PGA Tour.
Langley shot a 12-under 275 in the tournament, for the week carding rounds of 64-69-73-69 and totaling one eagle and 18 birdies versus eight bogeys.
This marked his seventh AT&T appearance, the fifth time he's won money and his first top-10 finish since a career-tying-best third at the 2014 Valspar.
Langley – a Parkway South High School and University of Illinois at Urbana-Champaign grad – finished sixth in the recent AT&T Pebble Beach Pro-Am in California.
Reflecting a relatively smooth transition from college golf to the PGA Tour, the three-time All-American at Illinois and medalist at the 2010 NCAA Championship tied for 17th at the 2012 PGA Tour Qualifying Tournament. He played in 27 tour events in 2013, his rookie year, and 29 in 2014 – carding third-place finishes each year.
After modest success in his first two seasons, though, Langley finished 140th and 168th, respectively, on the 2015 and 2016 PGA Tour money lists.
He played on the Web.com Tour for the past three years and earned his way back to the PGA Tour, breaking through with his first professional win by shooting a final-round 65 to take the Panama Championship in early 2018.
Car Hits MAGA Office
No one even shouted, "Fore!"
In late February, a car crashed into the Clayton Road office of the Metropolitan Amateur Golf Association – the second time in four months for such a calamity.
While traveling westbound on that thoroughfare, a driver lost vehicular control, struck a utility pole and storage container and hit the corner of the office. The crash killed the driver, and the car caught fire.
Although the office remains unoccupied for the time being, if not permanently, its number remains operable, with email perhaps the fastest form of communication. From the office, Curt Rohe can be reached at curt@metga.org, and Maggie Smith at maggie@metga.org.
Brown to Join MAGA Staff
Adrian Brown, a P.J. Boatwright Intern for the Metropolitan Amateur Golf Association in 2017 and 2018, returns this summer to manage programs of the Southern Illinois Golf Association (a supporting MAGA organization) and other duties.
SIGA will close its Carterville location at the end of this month. Brown, a graduate of McKendree College and full-time teacher, is joining the MAGA staff part time to oversee the SIGA championships, website and Junior Golf Tour, to name a few.
A longtime southern Illinois resident, Brown well knows MAGA's member clubs in this region. Stewart Gilmore, SIGA's steward for many years, is stepping aside for Brown to move into this position, but will remain involved with SIGA programs and assist Brown as she transitions into place.