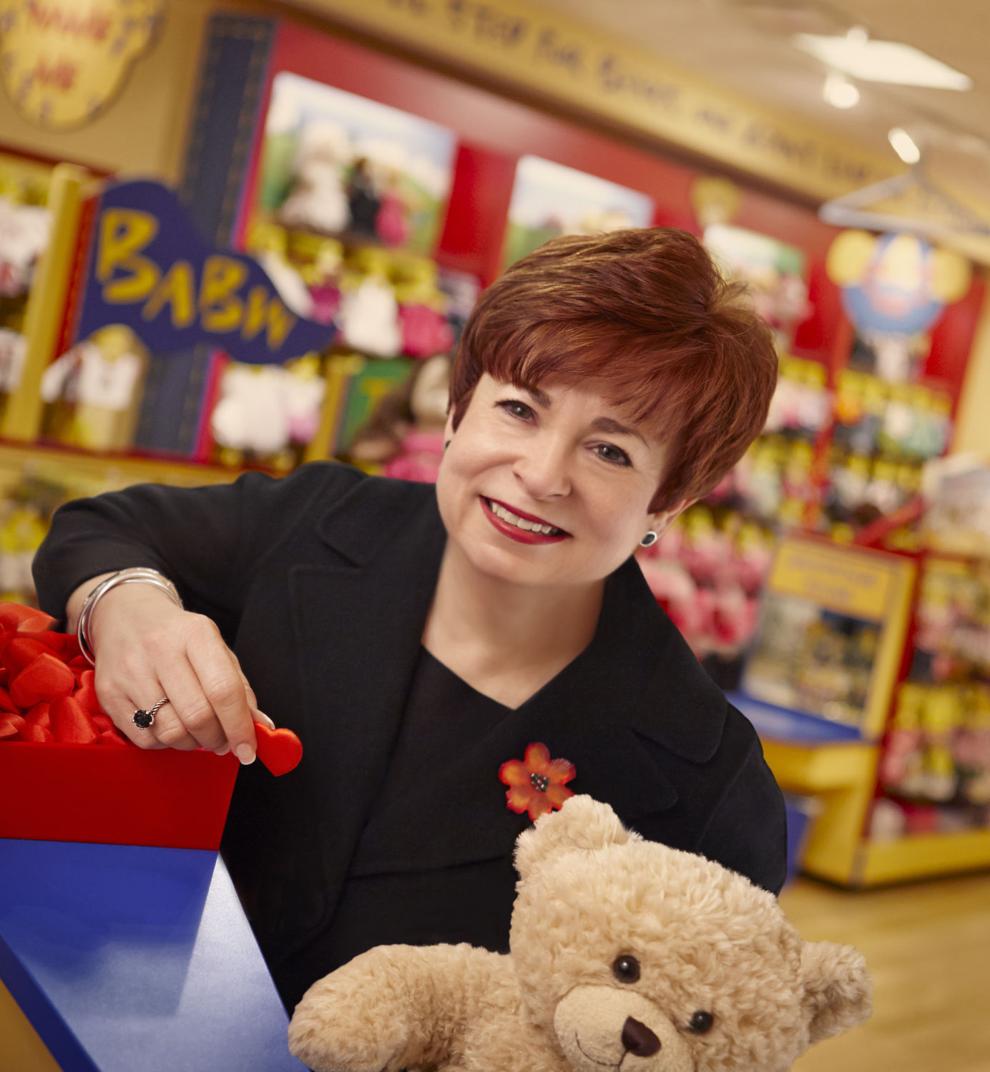 When I went to interview Build-A-Bear Founder Maxine Clark, she opened her arms to give me a hug instead of a handshake. "I'm a teddy bear person – I give hugs" she said with a smile.
Clark made a fortune and earned universal acclaim as an entrepreneur in the teddy bear business, and at a diminutive 4 feet 10 inches tall, she almost comes across as a real-life teddy bear herself – although she talks a lot faster than any stuffed animal I've ever encountered. Clark retired from her role as CEO of Build-A-Bear in 2013, but she immediately went to work harnessing her boundless energy and ideas to benefit the kids who literally helped build her empire one bear at a time.
"Children were our business – they came and gave us their money and their parents' money to make wonderful teddy bears who would be their friends forever," Clark says. "The best thing we can do with that money is to reinvest it back into children – and their children and grandchildren in the future."
Clark believes the best way to help kids is to make education better and create educational opportunities in St. Louis. Those are the primary objectives of the Clark-Fox and Build-A-Bear Foundations. Along with her husband, Bob Fox, the foundations have already helped change the St. Louis education landscape.
Among their biggest successes is the launching of the KIPP (Knowledge Is Power Program) Charter Schools in St. Louis. There are two elementary KIPP schools and two middle schools, and this fall, KIPP St. Louis High School will welcome its first freshman class. As a public charter school, KIPP St. Louis High School will operate like a private college prep school. Clark says the philosophy she encourages at the KIPP schools is the same that made her a success in business.
"Every single teacher is an entrepreneur, teaching a unique mix of children. Their business is educating our children," Clark says. "Nobody wants to think about it as a business, but it's the business of teaching kids to love learning."
Clark got her love for learning and compassion from her mother, Anne, who was a traveling secretary for First Lady Eleanor Roosevelt and later opened a school for children with Down syndrome. Clark says she never really thought about being a CEO, because she wanted to be a civil rights attorney or anything that "women didn't do." She ended up at The May Department Stores Co. and moved to St. Louis in 1976 as the top assistant to CEO David Farrell. After leaving May, Clark saw a trend in retailing and took a chance on the Build-A-Bear concept that obviously worked out pretty well.
"One thing I have is chutzpah – it's the guts to ask the question, to do something that nobody else would," Clark says. "My strength is that I know what I don't know, and I'm always trying to figure it out."
That kind of boldness and vision is exactly what a lot of people think the education system needs. Clark started a website and search engine called Blueprint 4 Summer STL. It helps parents find camps and education programs to keep kids engaged when the school year ends.
Her next project looks to be the biggest and most challenging so far; she calls it the Delmar DivINe. The name is a play on the local term "Delmar divide," the line of demarcation that separates the predominantly white and more prosperous side of St. Louis from the North Side, where the population is nearly all African-American.
The Delmar DivINe project includes the transformation of the long-shuddered St. Luke's Hospital into what Clark calls a "cortex" center with office space for nonprofits, foundations and community support organizations. It will also include affordable apartment housing designed for young urban professionals. It's another big entrepreneurial shot that Clark believes will pay off for the city and the people who need it the most.
"There are so many young people with so much talent that we shouldn't be in this funk," Clark says. "We should be blossoming and blooming, white, black, Hispanic, Bosnian – they are here in St. Louis, and we're chasing them away rather than encouraging them to stay."
Whatever the future holds, Clark has a knack for getting things done, and it always starts with a hug.
Paul Brown is a longtime journalist on radio, on television and in print as a reporter, an anchor, a talk show host and a columnist. He's also a media and public relations consultant with Paul Brown Media.