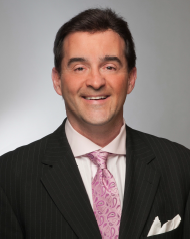 Things I believe:
1. I believe that no high school athlete should ever be second-guessed for choosing a college outside the region. However, they have to realize when they do leave, people in the area caring about their performance and their team goes down dramatically. And if a bunch of the really good ones end up at the same local school and they have success, they'll be remembered forever. Ask Scott Highmark about that.
2. I really like this Carolyn Kindle Betz. She is the granddaughter of Enterprise Rent-A-Car founder Jack Taylor, and she, along with Jim Kavanaugh, will be the face of the MLS group in our town. She really checks all the boxes for the MLS. She's local, smart, passionate, and it doesn't hurt that she's a woman. The MLS loves the story of female ownership. Remember the last time we had a female owner in St. Louis, Georgia Frontiere, we won a Super Bowl.
3. I am a Netflix fan. I love binge-watching. The show that caught my attention the most this year is Basketball: A Love Story on ESPN. The 165 most compelling basketball figures of all time were interviewed, for a 20-hour, six-week documentary. It aired on Tuesday nights, and I would have rather watched it than cash a winning lottery ticket. I literally didn't move from my desk at KSDK. It's a good thing that it didn't last past 10:23 p.m., or KSDK would have had some very quiet airtime. Do whatever you can to watch it.
4. I spent some time at the old Rams Park the other day. It is now the Lou Fusz Athletic Training Center. I spent about 20 years in that building and on those fields. It was so strange seeing the hallways that used to have big pictures of Marshall, Kurt, Isaac and Kurt now having photos of 12-year-old soccer players and 9-year-old kids playing lacrosse. I am glad the facility is being put to good use. I just couldn't help thinking how Stan Kroenke just ruined the NFL forever in St. Louis. I am not sure any city could have withstood that type of rotten football. They had nine straight non-winning seasons. Their winning percentage was .299. We won the lottery in hell with Bill Bidwell and Stan Kroenke as our NFL owners.
5. The month of December could determine the summer of the Cardinals. I admire that Bill DeWitt and John Mozeliak have done so much for the organization. Now they need an act two. Our town is not a destination spot. If you want players to come here, you are just going to have to pay them – or overpay them. This off-season is a like a race. The problem is, the Cubs and Brewers are already starting it with a big lead. I hate it when the organization says that they just have to worry about themselves. No, they don't. They have to realize those teams are better than the Cardinals are right now.
6. These are things I really like: a McBride & Sons Home house, people-watching at Hollywood Casino, the Maryville University campus, teachers at Westminster Christian Academy, a Rick Warren sermon, the bananas Foster waffle at the Olivette Diner and a television producer who actually asks if I want extra time for a sportscast. 
Frank Cusumano is a 17-time Emmy Award-winner on KSDK-TV; he also hosts The Pressbox on The All New 590 the Fan from 10 a.m. to noon each weekday and contributes to The Dave Glover Show on FM NewsTalk 97.1. Follow him on Twitter @frank_cusumano.
The business news you need
With a weekly newsletter looking back at local history.