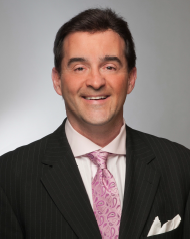 Here are half a dozen things I believe as we enter 2019:
1. I believe the Paul Goldschmidt trade is very good – with a chance to be even better. What will make it great is if the Cardinals sign him long term. How could they possibly let him go? It's been a long time since they had a franchise player at his level. In fact, the last one, Albert Pujols, is the guy Tony La Russa compared Goldschmidt to years ago, when La Russa and I were talking at one point. I know you can't make a guy fall in love. However, you have to try. Bill DeWitt and John Mozeliak have to wake up every day thinking about what we can do to keep this guy a Cardinal for life. They made the deal and didn't give up that much to get him. Now keep him.
2. I believe Barry Odom is on the cusp of something really special in Columbia. Heading into his bowl game, the man has won 19 games in his first three years. Gary Pinkel won just 17. After struggling in his first few years with recruiting, Odom's starting to clean up. Keep in mind, Kelly Bryant was the most publicized transfer in the country. To land him, Odom out-recruited coaches who have won national championships, like Mack Brown and Gus Malzahn. He will not get outworked. He may not light up a room, but his energy is infectious. Drew Lock told me, "I want to win for him." Mizzou football is in good hands.
3. How about what springtime could look like in St. Louis in 2022? On the same day, say, in April, we could have an XFL game at the Dome, an MLS game at the new state-of-the-art soccer facility, a Cardinals game at Busch and a Blues game at the Enterprise Center. The XFL is definite, and soccer will be soon. Our town has blown some opportunities in the past. We won't blow this one. When the local group is putting down $400 million and the league wants to come here, it's going to happen. I can't wait.
4. Getting older is really a great thing in a lot of ways. You work smarter. You try to eat smarter. You have more free time and usually more money to do things. However, one thing that's inevitable is wear and tear on the body. If you play sports and work out almost all of your life, there's no way in your 50s you can be pain-free. I wish I would have spent more time earlier in life working out in a swimming pool. It's a tough balance. You play sports when you're a kid and a young man because you love it. When you get a little older, you work out to stay in shape. You want to do it with a lot of passion. However, you eventually pay a price for that.
5. I've always believed the great athletes from the past would be successful in any era. I mean, if a healthy Bill Walton showed up today, he'd be the best center in the NBA. Even with a thinner body, that skill would play in any era. However, with that said, almost everything in sports now is bigger, stronger, faster and more athletic. I saw Vashon play the other night in high school basketball. They were dunking the ball like it was a slam dunk contest in the NBA. This was in the middle of a game! How in the world can 16- and 17-year-old kids be that freaky athletic? I hope SLU and Mizzou end up with a few of these players.
6. Here's what's impressing me lately: the 30 for 30 documentary on the final days of Bob Knight, the chocolate ravioli at Frank Papa's Ristorante, a Peter King podcast, watching the Billikens play at a high level in college basketball, seeing that magical hockey facility being built at Hollywood Casino, the NFL RedZone and the new series on Amazon called Goliath!
Frank Cusumano is a 17-time Emmy Award-winner on KSDK-TV; he also hosts The Pressbox on The All New 590 the Fan from 10 a.m. to noon each weekday and contributes to The Dave Glover Show on FM NewsTalk 97.1. Follow him on Twitter @frank_cusumano.
The business news you need
With a weekly newsletter looking back at local history.