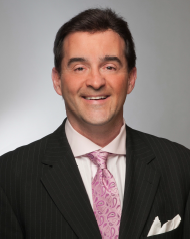 As we head into February, I believe these six things:
1. I believe that John Mozeliak deserves an A-minus for his off-season work. The Cardinals needed two things this off-season. They needed a "face of the franchise" No. 3 hitter, and they got him in Paul Goldschmidt. They also had to have a lights-out lefty out of the bullpen – and when he's right, nobody's better than Andrew Miller. Imagine if Alex Reyes becomes the magnificent force in the rotation that his talent suggests. I'm not saying they're better than the Cubs; however, if a few things happen, they could be.
2. Carte'Are Gordon leaving SLU is so disappointing on so many levels. Imagine all the time that Travis Ford spent away from his family going to all those Webster Groves games and all those AAU games and all those texts and all those phone calls. Then Gordon decides one day he wants to leave. Who do you blame? Well, I will tell you who you don't blame: Travis and assistant coach Corey Tate. They did everything possible to make it work. Every once in a while, I regret not getting into coaching – my real love after Monique – and then I hear a story like this, and the regrets go away immediately.
3. Drew Lock threw for 12,000 yards and nearly 100 touchdowns. He's 6-foot-4 and 225 pounds with an incredible attitude and an even better arm. If you're one of those people who didn't appreciate what he did for the program, then you don't get it. So he didn't win championships. You usually don't when you play for three different coordinators and have mediocre defenses. The man won 14 of the final 20 games he played. He will get the last laugh, though: a first round pick in the NFL draft. He'll get paid!
4. I've always been a one-television-at-a-time guy. I used to never have time because of work, coaching and family to watch more than one show. So I fell in love with Cheers, Seinfeld, Everybody Loves Raymond and Modern Family. Now, of course, there are series you can watch on Netflix and Amazon Prime. It's kind of addicting: Love the Showtime stuff of Billions and Ray Donovan. Have you seen The Hand of God or Goliath? The problem is none of these do much for your spiritual growth. I gotta stop. Let me recommend a sermon with Charles Stanley or Rick Warren.
5. Don Coryell should be in the Pro Football Hall of Fame. He was the first man to win 100 games as a college coach and a professional coach. He inherited a horrible Cardinals team owned by the enigmatic Bill Bidwill, and he went 10-4, 11-3 and 10-4 over a three-year stretch. He built an incredible offense here and an even better one in San Diego. Mike Martz built the Greatest Show on Turf on Coryell's strategy. In fact, many of the great minds today use Coryell's ideas. Don Coryell is a Hall of Famer. I will never forget sitting in Section 368 with my dad on my left and my brother, Doug, on my right watching the Cardiac Cardinals of Don Coryell.
6. Things I love: the Bob Glauber book on Parcells, Walsh and Gibbs; the lemon pepper/garlic wings at Lester's Sports Bar & Grill; the orange juice at The Original Pancake House; a really good television screen in front of a treadmill; a nap on a day off in a recliner with the dogs; a glass of Caymus, if I can afford it once in a while; and watching the Billikens at Chaifetz Arena, one of the best arenas in the country!
Frank Cusumano is a 17-time Emmy Award-winner on KSDK-TV; he also hosts The Pressbox on The All New 590 the Fan from 10 a.m. to noon each weekday and contributes to The Dave Glover Show on FM NewsTalk 97.1. Follow him on Twitter @frank_cusumano.
The business news you need
With a weekly newsletter looking back at local history.