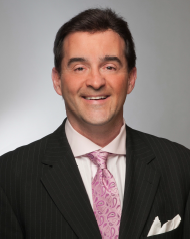 Here's what I really think about half a dozen things:
1. I think it wouldn't matter if Whitey Herzog or Tony La Russa were managing this Cardinals team. The record wouldn't be that much different. This isn't about a bad pitching move in the 8th inning against the Cubs. This is about a team that lacks stardom. They don't have it and haven't had it for years. It hasn't helped that for about the last two decades, the Cardinals have drafted either in the middle of the first round or late in the first round. The electrifying talent is usually gone when the Cardinals select! The solution is to package some of the young pitching for a franchise player. Then you hope you can sign him for many useful years.
2. The Blues are the franchise that doesn't want to remain complacent. They just had a heck of a July. By adding Patrick Maroon, Ryan O'Reilly, David Perron and Tyler Bozak, they changed the team's look completely. We're talking about an addition of 68 goals, 145 assists and 213 points. Blues G.M. Doug Armstrong knew things had to change. The one item that's not changing is Jake Allen. He's the key to the franchise. There isn't a Plan B. Why not have Assistant G.M. Martin Brodeur take over Allen's career? When Brodeur was the goaltending coach, Allen was really good. Why not try it again?
3. August is going to be one of the best sports months we've ever had in our town. Imagine Tiger Woods hitting golf balls off Ladue Road! Can you envision Phil Mickelson 20 feet away from you in the gallery hitting flop shots or Dustin Johnson blasting drives? The 100th PGA Championship will never be forgotten. How about if Tiger makes this the tourney to culminate his comeback? Bellerive does set up nicely for him. Then, after golf, it's time for the Bommarito 500. Almost every car you watched at the Indy 500 will be here for this race. And last year's race was nearly perfect. Curtis Francois, who owns the track, and John Bommarito, who sponsors the race, have done an incredible job.
4. How did we live without Netflix? So much quality. So easy to access. So inexpensive. Very shortly, Ozark will come out for a second season. House of Cards Season 6 will also be released, without Kevin Spacey. There's a reason Netflix just passed HBO for most Emmy nominations. Almost everything Netflix does is quality. Heaven for me sometimes is a three-episode binge-watch day where I don't have to worry about timing a show, editing a feature or anchoring a sportscast.
5. These "Frank's Food Picks" TV segments for KSDK are a lot of fun. I mean, we go to the hottest restaurants in town and eat only their signature dishes. That lobster roll at Peacemaker Lobster & Crab is insane. I think the muffuletta at Blues City Deli is memorable. I love that malt at Crown Candy. The response we get on social media is crazy. In fact, the other day, I was at the store, and I heard a woman tell another woman, "There goes the food reporter from Channel 5."
6. We're about to have our youngest child, Dominic, go to school. He's going to major in finance and play baseball at Indiana State – hopefully in that order. I know he's not going to war, and he'll only be 2½ hours away, but I hate it. I really do. It doesn't get easier with each kid, either. I don't want to go in the kitchen and not see him. I don't want to go up in his room and think that he won't be there. I used to wonder when I was younger why my dad always gave me a great greeting when I walked into a room. Always. I don't wonder any more. I know exactly how he felt!
Frank Cusumano is a 17-time Emmy Award-winner on KSDK-TV; he also hosts The Pressbox on The All New 590 the Fan from 10 a.m. to noon each weekday and contributes to The Dave Glover Show on FM NewsTalk 97.1. Follow him on Twitter @frank_cusumano.
The business news you need
With a weekly newsletter looking back at local history.