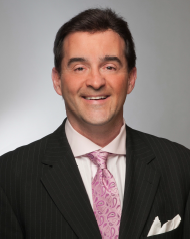 These things I believe:
1. I believe that on a 1-to-10 scale, the PGA Championship was an 11. It may have been a little sweltering, with even a little rain, but not even Mother Nature could have spoiled that special week at Bellerive, featuring crowds of at least 50,000 each day, Tiger Woods in contention until the end and a genuine superstar in Brooks Koepka taking the title. I'll never forget the moment when Tiger walked across the walkway with the adoring crowd cheering and him waving. I get chills every time I see the video. St. Louis can put on big-time sporting events.
2. I wonder where the PGA Championship ranks in our town's history of great events. It's higher than the Winter Classic. It's doesn't quite equal Game 6 of the 2011 World Series – the PGA lasted longer, but nothing can ever top the greatest World Series game ever played, with St. Louis kid David Freese hitting like Willie Mays. The triple-overtime, 1993 Braggin' Rights game between Illini and Missouri might also be in the conversation. For some reason, though, I have a tough time putting in any Rams moments …
3. Mike Shildt is a good manager. He's a great guy. He seems ideal for this job for years to come. Who represents the "Cardinal Way" more than the guy who reads George Kissell's pamphlet about how to teach and play the game of baseball? I will say this: The two most important things in life are good friends and a good bullpen. What Shildt has going for him in the bullpen is a big advantage to what Mike Matheny had going for him. Matheny had to trot out Greg Holland, Tyler Lyons and Brett Cecil. Shildt gets to throw Dakota Hudson, Daniel Poncedeleon and Tyler Webb. Edge? Shildt.
4. I have always had a theory that for the most part, if you want to look at how you think a person will turn out, look at their parents. Sure, there are many exceptions. However, normally, if you have a really nice father, there's a good chance the son or daughter will turn out. Or if you have a really sweet mother, the kids often turn out. I say this because Matt Carpenter is one of the nicest athletes we have ever had in our town. His parents are career teachers. I've met the dad a few times, and he couldn't be nicer. The apple didn't fall far from the tree.
5. The older you get, the more comfortable you want your clothing to be. If I had my druthers, I'd wear nothing but golf pants, golf shirts and Adidas dress shoes. There's a new shirt out from Mizzen+Main – it's a dress shirt you could actually swing a golf club in. Phil Mickelson does. Also, those Lululemon clothing items are really comfortable. When I wear a sport coat, I like a Jack Victor from Sam Cavato. However, when I'm done in television, I'm not sure if I'll ever put on a tie again. T-shirts and shorts from that point on.
Frank Cusumano is a 17-time Emmy Award-winner on KSDK-TV; he also hosts The Pressbox on The All New 590 the Fan from 10 a.m. to noon each weekday and contributes to The Dave Glover Show on FM NewsTalk 97.1. Follow him on Twitter @frank_cusumano.
The business news you need
With a weekly newsletter looking back at local history.