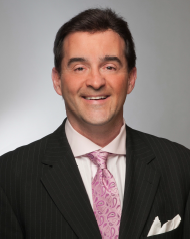 Here's my "five by five" for the month:
1. I believe the Cardinals should go after the Arizona Diamondbacks' Paul Goldschmidt. Tony La Russa told me Goldschmidt reminded him of Albert Pujols. Anytime anybody uses Pujols' name in describing a player is a really good thing! Goldschmidt is a 31-year-old, six-time All-Star and a three-time Gold Glover. No one in baseball has ever said a negative thing about his character. Next year, he'll be on the final year of his $14.5 million contract. Now, you'd have to give the Diamondbacks plenty in return for Goldschmidt. But the Cardinals have plenty to give. He's the franchise player that we haven't had since, ironically, Albert left. You'd replace Pujols, in a sense, with a reasonable facsimile of Pujols. That has a nice feel to it, doesn't it?
2. Of course, if the Cardinals wanted to pay Manny Machado or Bryce Harper $350 million, I wouldn't be opposed to that, either. I don't think the city is big enough for Machado, but I do think Harper would consider our town. He likes to go home after games and watch Netflix. You can do that in St. Louis. Plus, the town would fall in love with him. He would love the adoration. He's seen how the Cardinals treat their players. He wants to win. And if you sign him, that means the Cubs don't get him. If the Cubs get Harper in the offseason, and the Cardinals don't counter with a superstar, it's game, set, match.
3. I would encourage all sports fans to get to a Billikens game this season. It's the single most athletic team they've had in my 25 years of covering them. Travis Ford has recruited arguably the best player in town for the last two years. That doesn't happen at SLU. Ford and his great staff have tried to seal the borders. I think they have a chance to get to the NCAA Tourney. Wait till you see you Jordan Goodwin feeding the ball to Carte'Are Gordon. Wait till you see Hasahn French on the block. Wait till you see Javon Bess knocking down jumpers along with Tramaine Isabell. Buy your tickets now!
4. What a difference in the way two professional sports leagues have treated our city. The NFL was brutal and dishonest, and they will likely, along with the Rams, pay a huge price for what they did. The MLS is waiting and hoping we have our act together. They want our city, and our city wants the MLS. Thanks to the efforts of the Taylor family and Jim Kavanaugh, we'll make the MLS an offer they can't refuse: the required money in a downtown state-of-the-art soccer-specific stadium in a town with an incredible soccer history. How do you beat that? You don't. The board of aldermen can't complain because there's no tax and nothing to be voted on. This is a win-win!
5. Things I love: The Handmaid's Tale on Hulu, watching the Trinity High School football team play offense, Kemoll's move to Westport Plaza and being renamed Kemoll's Chop House, John Grisham's The Rooster Bar from 2017, face-timing with my kids who are out of town (even though my son rarely picks up, and my daughter always does), Saturday nights with The Lovely Monique, the West End Grill & Pub, and those absolutely incredible garlic-lemon pepper chicken wings at Lester's Sports Bar & Grill!
Frank Cusumano is a 17-time Emmy Award-winner on KSDK-TV; he also hosts The Pressbox on The All New 590 the Fan from 10 a.m. to noon each weekday and contributes to The Dave Glover Show on FM NewsTalk 97.1. Follow him on Twitter @frank_cusumano.
The business news you need
With a weekly newsletter looking back at local history.