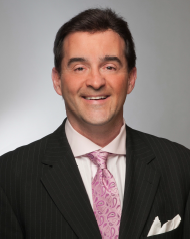 Let me share seven thoughts for summer, starting with one about one of baseball's true titans:
1. I believe Albert "Red" Schoendienst was one of the most humble stars we've ever had in our town. Red was a legitimate star – led the league in stolen bases one season, was arguably the best defensive second baseman of his generation, played in 10 All-Star Games. And yet, he never acted like a star. You could ask a thousand people to say something bad about him, but they couldn't. He treated everybody with respect. Tony La Russa told me he hated passing Red in wins because Red was better than Tony. This man will be missed!
2. Jayson Tatum has made an NBA fan out of many in the St. Louis area. I have a feeling that 10 years from now, we'll be calling him the best player ever from this area. If you do what he just did at age 19, you're likely going to pass Jo Jo White and Ed Macauley. The dunk in LeBron James' face and the bumping of LeBron right afterward sent a message to the league that he has arrived and is here to stay.
3. August is going to be one of our greatest sports months ever, and I hope the Cardinals are still contending. The 100th PGA Championship is going to be insane. Imagine Tiger Woods hitting drives on Ladue Road or Dustin Johnson chipping from off the green. That same month, we also have the Bommarito 500. Almost every car you saw competing at the Indy 500 will be at Gateway Motorsports Park. I've had to delay all vacations until after those great sports events.
4. I realize Mike Matheny takes a great deal of heat in our town. You win with great talent. How many Cardinals who aren't pitchers are considered the best at their position? When T.L.R. was managing, he had the best first baseman in the game in Albert Pujols, arguably the best third baseman in the game in Scott Rolen and one of the best center fielders in the game in Jim Edmonds. Matheny doesn't have great players. That's your story.
5. That's why I'd pull the trigger and try everything possible to get Manny Machado. It may just be for a "summer rental." He'll be a free agent and likely command over 300 million bucks. However, you have to take a shot. A young pitcher in the organization like Luke Weaver and a good outfielder in Memphis for a summer of Machado would be worth the gamble. Who knows, Machado might fall in love with the town and want to stay. The Cardinals can afford him. They have plenty of money. And they need stardom. They need a great player. It's been a long time.
6. How do you feel about the fact that Major League Soccer is about to complete its expansion, and St. Louis isn't invited? The league practically begged our town to get its act together and build a stadium. We couldn't get it done. It didn't help when then-Gov. Greitens said right out of the gate that it was welfare for millionaires. Then we had the city's population of 300,000 determining the fate of a region of just under 3 million. Don't you feel like we are on a highway watching all these cities just pass us right by and waving? It won't get better unless the city and county merge!
7. Things I'm impressed with lately: Maryville University, the new lasagna at Kemoll's , Bates Motel on Netflix, Bill Simmons' podcasts, lemon-pepper garlic wings and just hanging out with my dogs. 
Frank Cusumano is a 17-time Emmy Award-winner on KSDK-TV; he also hosts The Pressbox on The All New 590 the Fan from 10 a.m. to noon each weekday and contributes to The Dave Glover Show on FM NewsTalk 97.1. Follow him on Twitter @frank_cusumano.
The business news you need
With a weekly newsletter looking back at local history.