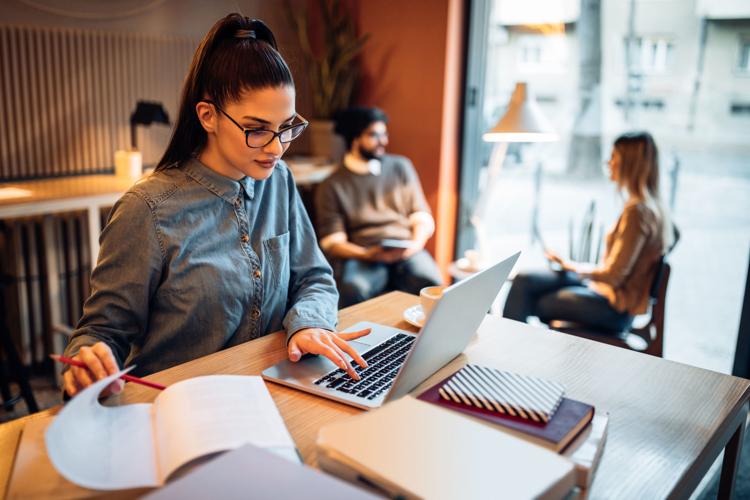 Clients I worked with in high school often revisit when applying to graduate school. Their perspectives have naturally changed. With blossomed independence, these young adults applying to medical, law, business and other graduate programs have clearer goals, and the world expects more of them. Graduate school admission committees seek commitment to specific programs. So essays need to target reasons for a candidate's potential career success.
Some tips for that essay follow:
Explain why you have chosen a certain career path. Then prove what you say is true with visual examples of accomplishment and exploration.
Detail internships and part-time employment in your career area. Favor employment. Shadowing a pro is good, but getting paid in your field is better, possibly putting you ahead of nonpaid competitors. Were you a researcher on a business merger? Did you have a part-time job in a psychologist's office or receive an hourly wage for producing social media to promote a new product or startup? Great! If you have it, use it.
Show you understand the culture of your chosen profession and have the personality for it. This has become so important that many employers today require personality testing as part of the hiring process. In general, people who are successful in entertainment media, advertising and startups tend to be risk-takers, often with thick skins to criticism and laser focus on the "pitches" they will have to make. (For example, Martha Stewart is no shrinking violet. I have worked with her five times.) Doctors and professors need empathy for patients and students, whereas a prosecutor may have to temper his or hers in favor of hard evidence.
Reflect your career's culture in your writing. Aspiring communications professionals should favor short sentences in the active voice making points fast. The future art museum curator or scientist will reflect more details.
If there is no word count, favor 1,000 to 1,200 words. An essay is not a book chapter.
Finally, a graduate school admission essay does not need to be a full disclosure character sketch; rather, it is a targeted missive to achieve a desired result – admission. Sometimes, this surprises parents who naturally want the world to know all the good about their adult child. Understandable. But that totality will not necessarily help with admission. Nonessential details can be a hindrance to positive decision-making.
Janis Murray is president of Murray Prep LLC, providing communication training for individuals seeking college admission and career advancement. She works with students and professionals, creating successful strategies, résumés, cover letters, essays, and image and interview/presentation performances. Contact her at jmurray@murrayprep.com.