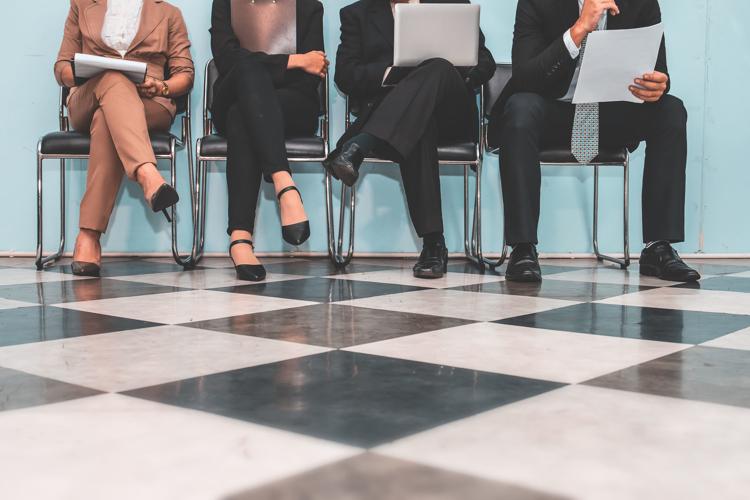 With college graduations on the horizon, many new graduates will be interviewing for employment – and amazingly, what to wear has become an increasingly tricky question in our relaxed 21st-century lifestyle.
I have a Japanese silk screen in my office where clients can hang potential interview outfits for a comprehensive evaluation. They try on different combinations, and we choose one (with a backup to sit in the trunk in case of last-minute coffee spills).
However, some of the outfit suggestions clients bring in are more off-the-wall than off-the-rack – or on the floor, smooshed into a bag, wrinkled or stained and unusable. (Those outfits are mostly girls'; guys show up with suits in hanging bags.)
Very often, the clothes just don't fit. For example, a 21-year-old man slips into a suit, and his character reverts to age 16, when the suit was purchased. It's now too tight, its sleeves too short and its pants unfashionably pleated. Additionally, he looks super uncomfortable, a drag on the confidence needed to ace an interview.
Many young women today tend to love stretchy materials – shirts, skirts, dresses and leggings that show detailed curves. Those materials and garments are great for a date, but the client tries to "stretch" their use to business by throwing a jacket over everything. Interviewers notice the mismatch in scale and fit right away and wonder why Saturday has invaded Tuesday. Also, sometimes the jacket comes from a dated, if dear maternal closet, undermining the independence female interviewees need most while forging their own career path.
So here are my three guiding principles for interview dressing:
Principle 1. Nothing too tight or too short! This applies to both genders since many men's suits are now so narrow. A college "beer gut" looks worse when the jacket button pulls.
Principle 2. Nothing you wear should speak louder than you do! You want the interviewer to focus on communication and your facial expressions and body language – not your palm tree tie, short socks, huge watch or printed blouse. Stick with solids.
Principle 3. Avoid black suits! This isn't a funeral, and taking the safe route connotes a lack of confidence and creativity. Navy and gray are fine, but avoid brown, which can look too subordinate, like a uniform.
In the end, graduation is a big deal – congratulations! Parents, a shopping excursion for an interview outfit that fits better (in size and style alike) would be a great gift! 
Janis Murray is president and owner of Murray Prep LLC, providing communication training for students and professionals seeking success since 1999. Based in St. Louis, she currently works with clients in nine states, Europe and Asia.