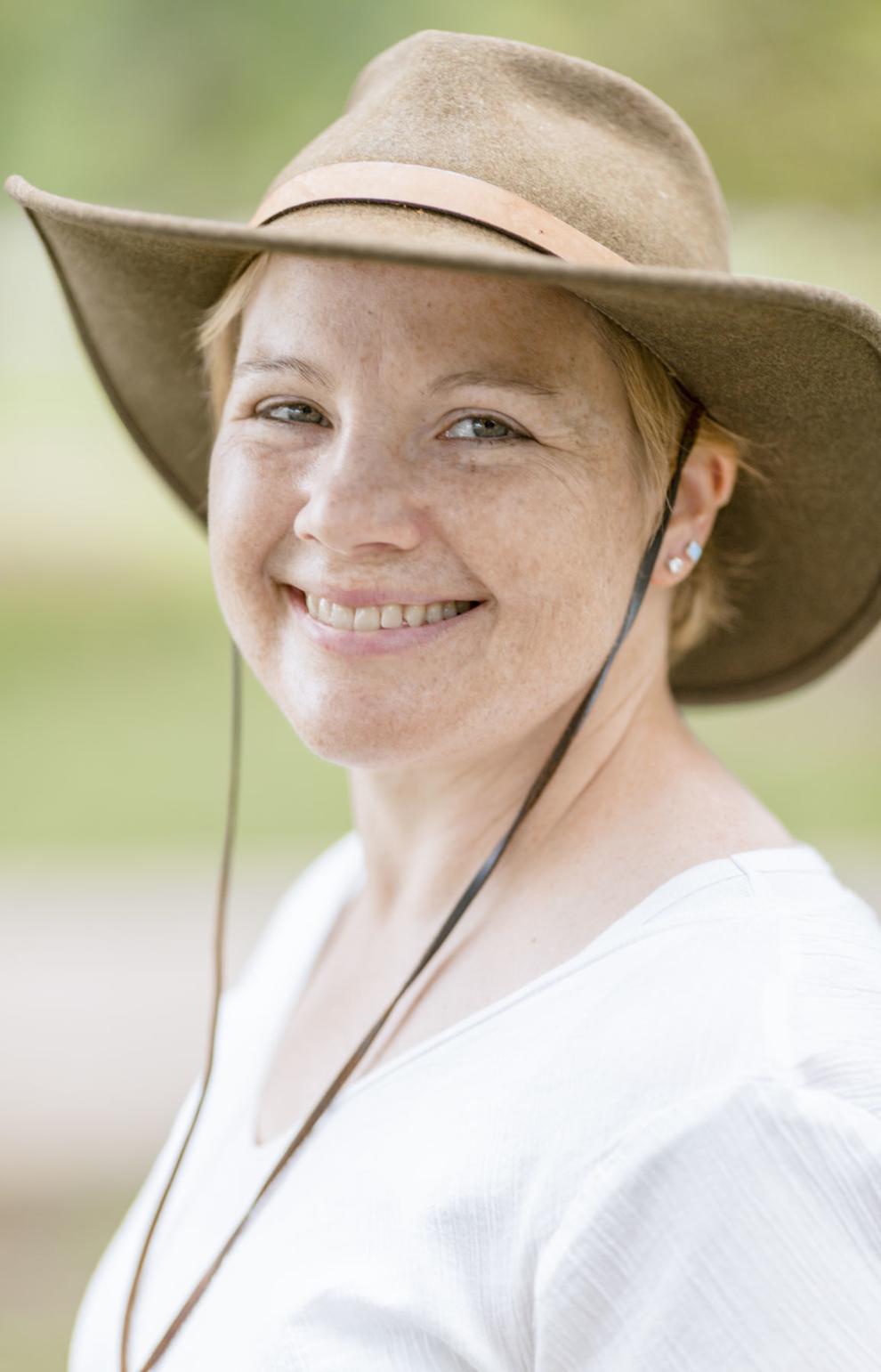 Writer, former newspaper reporter and mother of three Kathy Schrenk has had an avid longtime interest in hiking, borne from nearly a decade and a half of living in and exploring the ever-changing Northern California landscape. On her family's return to St. Louis, of which her husband is a native, Schrenk formed a social media group for parents who wanted to join her and her kids on hikes around St. Louis, growing to nearly 2,000 members in just a few years. Recently published, Best Hikes With Kids: St. Louis and Beyond encapsulates Schrenk's storehouse of trail knowledge that she has gleaned from years of on-the-ground research in and around St. Louis city and county, along with nearby Illinois.
Designed for kids 10 and under, the book features 85 locations, most of which include hikes that are less than 5 miles long and have less than 1,000 feet of elevation gain. Hike descriptions include sidebars with games, nature facts and more, as well as tips for parents with cautions for sharp drop-offs or potty time on the trail. Notes for barrier-free or Americans with Disabilities Act-accessible trails are available, as well as trail suitability for jogging strollers. LN spoke with Schrenk about her background and research – she has hiked all 85 trails featured and a few more that didn't make the cut – and what readers can expect from Best Hikes.
Are you from Missouri? If not, how did you end up here?
I was born in northern Illinois and lived in the San Francisco Bay area for 14 years before moving to St. Louis five years ago. My husband is from here, and we decided it was time to live someplace cheaper and closer to family.
What inspired you to write the book?
I fell in love with hiking when I lived in California. When we decided to move to St. Louis, I was concerned there wouldn't be as much chance to hike. But I quickly realized there were a huge number of amazing trails. I also realized there was no hiking guide to the area specifically geared toward kids. When I lived near San Francisco, I had a book called Best Hikes With Kids: San Francisco Bay Area. So I looked up the publisher and sent in a proposal, and they said yes.
I am really excited about getting kids and families to hike, so I did my best to share tips about getting kids out on the trail and enjoying hiking. The most important thing is to do what's best for your family that will make it easiest for you and your kids to hike. For my family, we already hiked regularly, so the way to get our kids to be more enthusiastic was to find other families to hike with.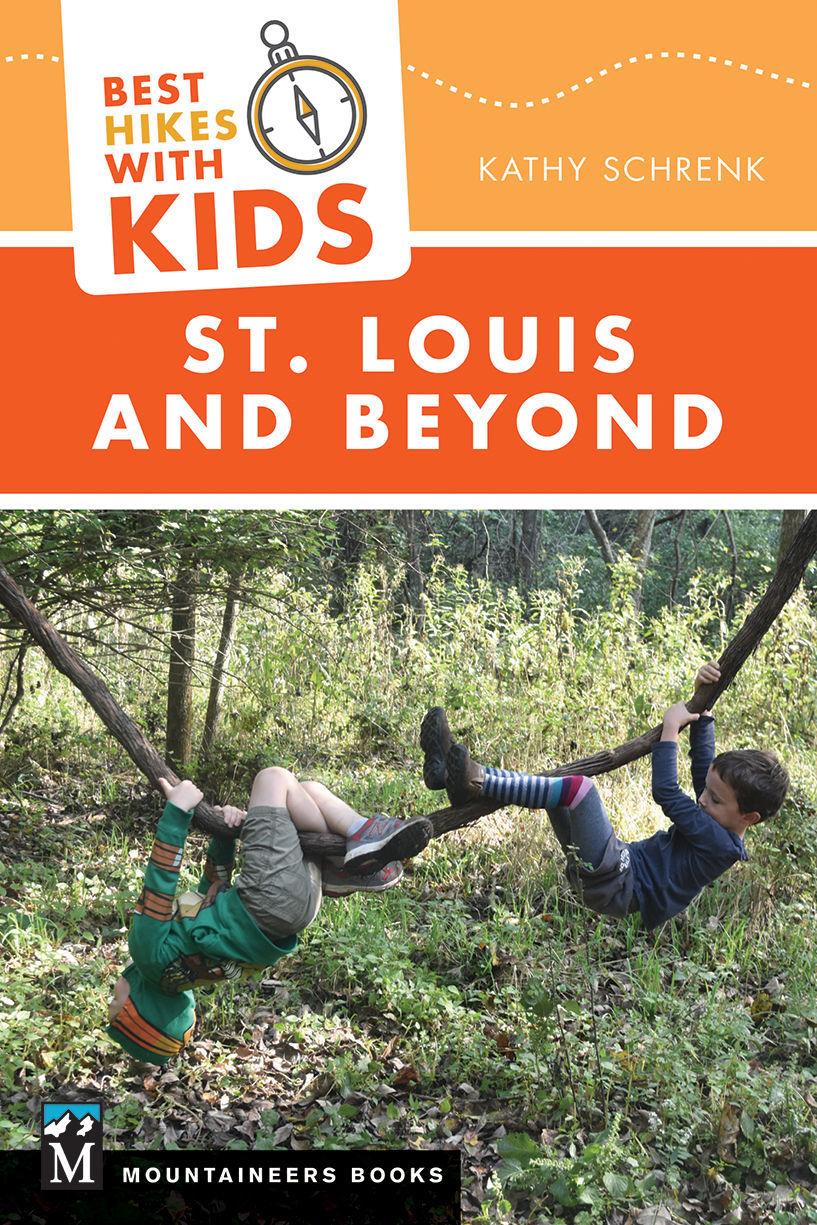 Did you enlist research partners to land on the "10 & under" demographic?
My kids are now 5, 11 and 12, so they were all under 10 during the research. I didn't quit hiking when I was pregnant or once I had kids. It was good for my mental and physical health as a new mom to keep hiking, and it became an important activity for our whole family. So I've done lots and lots to do hiking with kids of all ages.
Are these trails popular hikes (for example, a Castlewood State Park or segments of the Katy Trail), less densely populated trail sites or both and all points between?
There's definitely a wide range. Those well-known trails can get really crowded on nice weekends, but most trails in the area are fairly quiet. There are many trails maintained by the state in "natural areas" or "conservation areas" that don't get a lot of traffic. I'm thinking of Valley View Glades or Hickory Canyons areas. So pretty and so quiet.
How far does "and Beyond" stretch?
The farthest hikes are a couple hours away. If you're on vacation in Lake of the Ozarks, the state parks there are a great break from the craziness of the lake and the tourist towns. Ha Ha Tonka State Park can be pretty busy, especially near the castle ruins, but is really worth a trip. Johnson's Shut-Ins is spectacular and also about two hours away from St. Louis. To the east, Giant City State Park is also worth a trip. Luckily, those all have nice campgrounds and often cabins or hotels nearby. The book includes "Great Getaways" features that give suggestions about where to stay and other activities if you want to make a weekend of one of those trips.
Purchase Best Hikes With Kids: St. Louis and Beyond here.