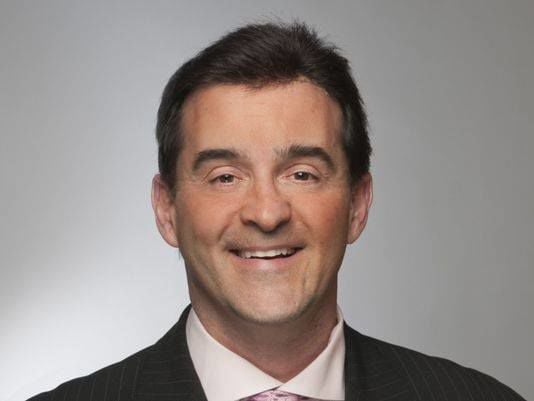 Here are a few things on my mind this month.
Barry Odom is finished at Mizzou. I don't strongly disagree with the firing. He was expected to win nine games; he won six. He is one of the few coaches in history to lose his job at Mizzou in a non-losing season. I do think the firing was as much about relationships as about winning. Gary Pinkel was allowed to keep his job after four average seasons. The athletic director at the time was Mike Alden, who hired Pinkel. Jim Sterk, the current athletic director at Mizzou, didn't hire Odom. Odom was never his guy.

I really can't wait to see what it's going to be like in St. Louis in the spring of 2022. Think about what could be going on in a single weekend: The XFL at the Dome, the MLS at its incredible new building, the Blues at the Enterprise Center, the Cardinals at Busch and, likely, some terrific event at World Wide Technology Raceway put on by Curtis Francois, who continues to grow the presence of racing in our region. We're a pretty good sports town now, and we're going to get a whole lot better.
I am fascinated by the looming trial of St. Louis against the Rams and the NFL. An ESPN legal analyst told me the settlement could be in the hundreds of millions of dollars. I have no idea where that money would go, but I do know most of it would come out of Stan Kroenke's pocket. That's a good thing. An even better bonus would be to see Kroenke or Kevin Demoff on the stand.
If you have a few spare dollars, I think you should spend them on a Billikens game. Travis Ford is coming off a 23-win season. The Billikens won those games by playing great defense and rebounding. This season's team will try to do the same, but they also feature shooters and much greater skill. Yuri Collins from St. Mary's High School is the best passer I've ever seen in a Billikens uniform.
I expect the Cardinals to be quieter than a monastery this offseason. Every statement that comes out of the organization makes you believe they think their offense is going to improve this offseason, just like their defense did last offseason. It's an interesting theory, but I don't think you win a division with basically the same team, minus Marcell Ozuna. I guess one of these young outfielders could blow up, but I'd feel a whole lot better if Mike Moustakas were signed to a contract.
I really like the following: Caymus Vineyards wine, Ray Donovan on Showtime, a calzone at Kemoll's Chop House, a Jack Victor sport coat from Sam Cavato Men's Wear, a day off featuring a long nap with the dogs, an interview with Adam Wainwright, a great conversation with one of my three kids, a really good red sauce to put on rigatoni, the garlic-lemon pepper wings at Lester's Restaurant & Sports Bar and a great podcast on the NBA from Bill Simmons.
Frank Cusumano is a 17-time Emmy Award-winner on KSDK-TV; he also hosts The Pressbox on The All New 590 the Fan from 10 a.m. to noon each weekday and contributes to The Dave Glover Show on FM NewsTalk 97.1. Follow him on Twitter @frank_cusumano.
The business news you need
With a weekly newsletter looking back at local history.