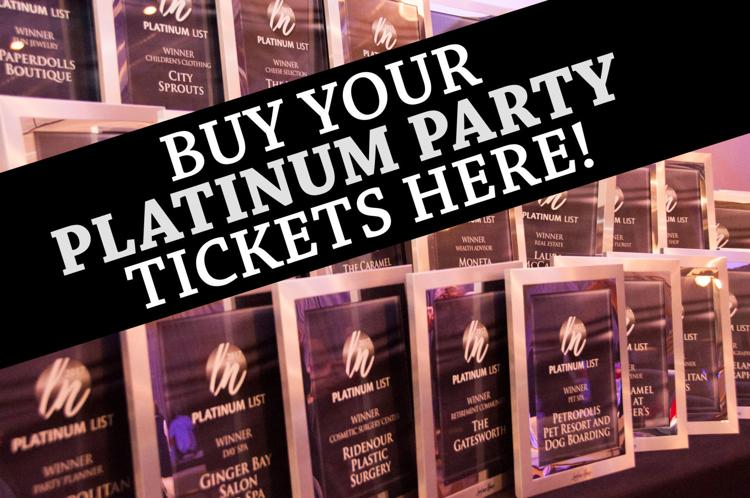 St. Louis' most affluent audience of tastemakers and trendsetters will choose the area's top businesses to make the annual Ladue News Platinum List, sponsored by Laura McCarthy Real Estate. This year, there are 68 total categories with everything from haunts and hangouts, restaurants and retailers, service providers and more.
The nomination period took place Monday, Jan. 1 through Thursday, Jan. 11. Voting took place Friday, Jan. 12 through Monday, Jan. 22.
This year's winners and runners-up will be celebrated at our Platinum List awards event, which will take place Thursday, March 22. 
Our results special section will publish Friday, March 2.