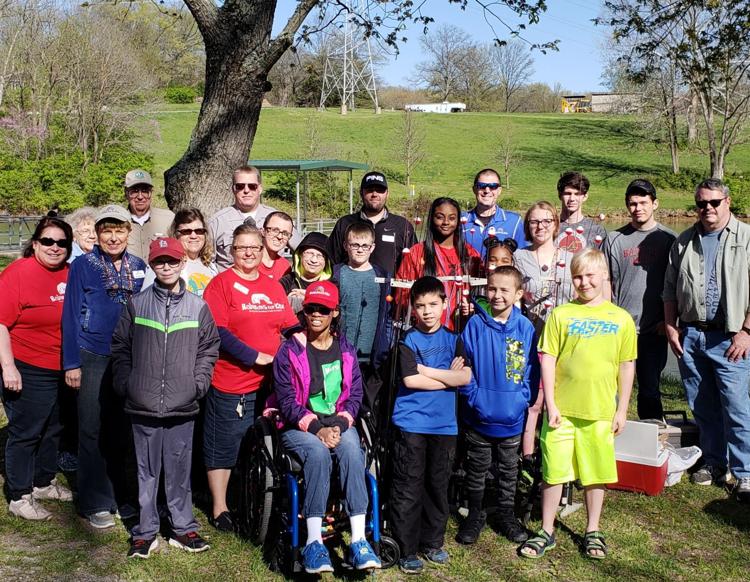 Cancer treatment is physically and emotionally grueling. When the patient is a child, the process affects the entire family and can suck the joy from daily life. For these families in St. Louis, however, there is an organization that reminds them that cancer doesn't define them – like providing a glimpse of a rainbow through the clouds.
Rainbows for Kids supports children living with cancer or other serious illnesses and their families by offering activities they can enjoy together. "It gives them something to change their daily routine as they are going through treatment," says Rob Rains, board member and one of the organization's founders.
For example, the Rainbows for Kids baseball team provides children who might be too weak or too physically limited to play on a traditional team the chance to enjoy the sport. "Their sisters and brothers might not be able to play either because the parents are so busy with the medical treatments [that] they don't have time or money to sign the kids up," Rains says. "We include the sick child plus their brothers and sisters, so it's a fun family affair."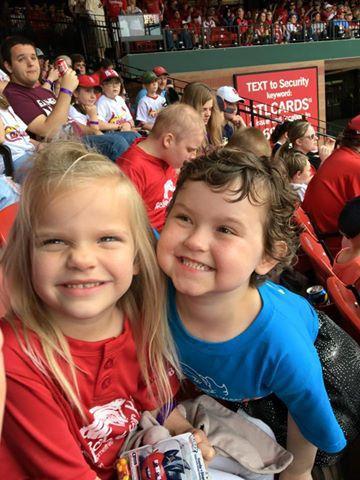 He recalls one young boy, Jacob, who had a stroke due to his cancer and could not use his right arm. The Rainbows for Kids team helped Jacob learn to play with just his left arm. Rains remembers the pride on the child's face as he demonstrated his catching and throwing skills.
Each year, Rains says the organization serves more than 1,000 local children, holding activities at least once a month and providing special activities for children in area hospitals. "The families we serve take advantage of all our activities," he says. "The Mom's Spa Day and baseball team [might] be the most popular, but they love them all. We tried a Lunch With Santa Day, where the parents got to have lunch and pictures with the kids and Santa – and then the parents left for a day of holiday shopping while we kept the kids occupied. It was so successful we are going to start it as an annual program."
When asked where he sees the organization in five years, Rains replies that he hopes there will be no need for Rainbows for Kids because childhood cancers will be eradicated. If that is not the case, he says the organization is in good hands with young volunteers, many of whom began working with Rainbows for Kids when it started 18 years ago. "Our son, Mike, has stepped up this year and taken a leadership role in the baseball team, and that makes me very hopeful for the future," Rains says.
With no paid employees, Rainbows for Kids relies on volunteers and fundraising to support its programs. "We don't often seek publicity," Rains says. "We just want to help these families get through a tough time in their lives and give them a positive attitude." 
Rainbows for Kids, 7221 Waterford Drive, St. Louis, 314-842-9724, sites.google.com/site/rainbowsforkidsstl
---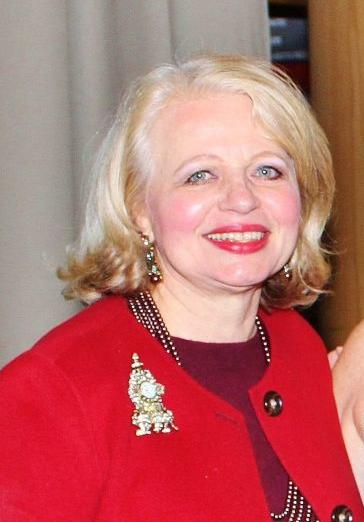 Volunteer Spotlight: Kathy Bosch
Kathy Bosch and Sally Rains, Rainbows for Kids co-founder, have been pals since high school, so when Rains asked Bosch to help hand out snacks at a party for kids with cancer at SSM Health Cardinal Glennon Children's Hospital, Bosch agreed – "just this once." That was in 1998 or thereabouts, and Bosch is still helping out on a regular basis. Through the years, Bosch even began planning and executing events and representing the organization if Rains is unavailable.
Bosch recalls one especially poignant moment at the organization's all-star baseball game several years ago: "One of our kids with severe medical issues came up to bat, hit the ball and made it to first base with help. He was smiling and enjoying his big moment – but then I caught the look on his mom's face, and it was pure joy. I noticed the reactions of other parents that day, and all were beaming.
"Several of the parents and kids told me how excited they were to be on a team and play a baseball game," she continues. "It was something they thought they would never do because of their medical issues. That's what makes volunteering worthwhile. Giving these kids a chance to be kids, just like any other healthy kid. That's what we hope for all our children, to be happy and enjoy the everyday things we sometimes take for granted."
Bosch modestly notes that she is just one of a whole panoply of Rainbows for Kids volunteers who work to provide fun events for families facing extremely stressful situations. However, Bosch and her family also started a scholarship fund for children served by Rainbows for Kids.
"Education was important to my parents, but more than that, they always helped others in any way they could," she says. "Helping someone start out, get a job or improve their life was how they lived. I think they would like knowing we are still doing that."