ASSISTED LIVING
McKnight Place Assisted Living & Memory Care
At McKnight Place Assisted Living & Memory Care, residents enjoy luxurious surroundings, both in their own apartments and throughout the facility and grounds. On nice days, they may choose to venture out to the lushly landscaped gardens or stroll along the walking paths on the property. If the weather keeps them indoors, they can visit the McKnight Place theater, art room, greenhouse, dining room, gym, beauty salon and other beautifully decorated areas where activities and social events occur. In addition to all this, residents and their families can rest assured that McKnight Place's supportive services, including on-site physical and occupational therapy and nursing care, are always available. Part of The Gatesworth communities, McKnight Place Assisted Living & Memory Care provides the quality and security its residents deserve.
McKnight Place Assisted Living & Memory Care, Three McKnight Place, St. Louis, 314-932-2052, mcknightplace.com
Runner-Up: Provision Living Senior Living Communities
Runner-Up: Friendship Village Senior Living Communities
---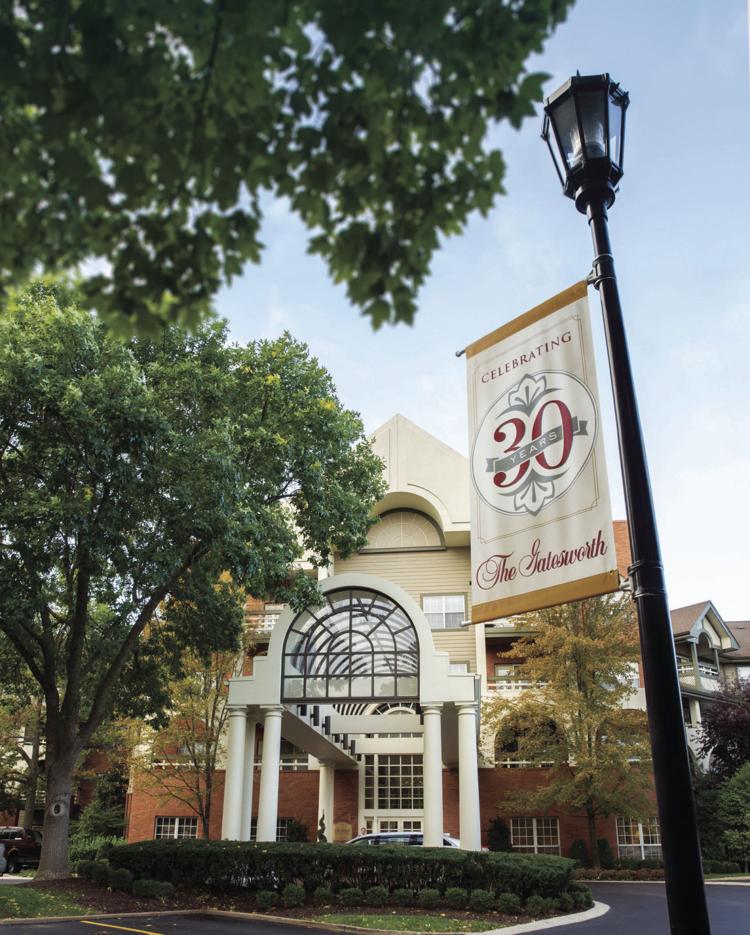 INDEPENDENT LIVING
The Gatesworth
For seniors who want an active retirement surrounded by friends, interesting activities and beautiful facilities, The Gatesworth provides it all. Set on 12 parklike acres, The Gatesworth offers an exhaustive list of amenities, including recreational, social and educational programs presented by some of St. Louis' most accomplished experts, artists and musicians. Executive chef Brian Hardy creates delectable dishes featuring fresh, local ingredients, and delicious choices abound in The Gatesworth's three restaurants, which offer casual or fine dining. Residents also enjoy The Gatesworth's heated indoor pool, fitness center, Spa One, billiards rooms and putting green. Since opening in 1988, The Gatesworth has been consistently recognized for excellence, including being named one of the nation's Top 10 retirement communities by Forbes. At The Gatesworth, as its tagline states, "The Answer is Yes – What's the Question?"
The Gatesworth, One McKnight Place, St. Louis, 314-993-0111, thegatesworth.com
Runner-Up: Mari de Villa
Runner-Up: Laclede Groves
---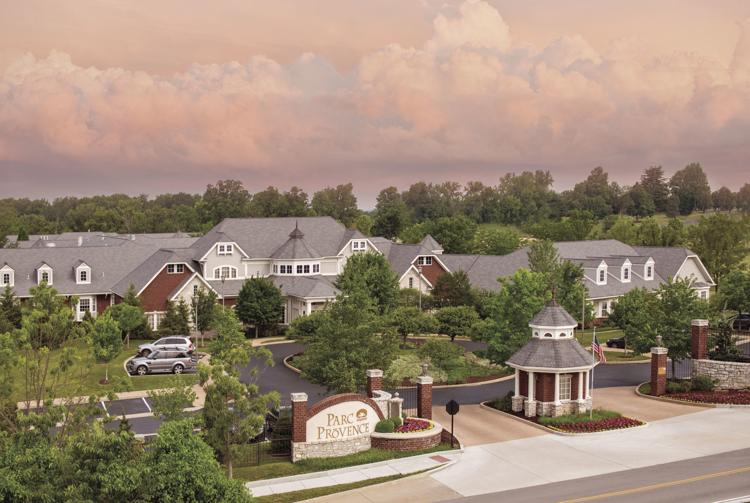 MEMORY CARE
Parc Provence
Individuals living with dementia face specific challenges that the caring staff at Parc Provence is dedicated to helping them meet. With the same commitment to excellence as its independent living sister community, The Gatesworth, Parc Provence ensures that a full continuum of memory care is provided in a healthy, nurturing environment. Individuals are secure and supported in Parc Provence's homelike residential setting, which includes five interconnected, comfortable households. Each household offers roomy private suites along with a communal dining room, living room, kitchen and sunroom, all opening into a central promenade where residents can enjoy a billiards room, library, bistro and other friendly gathering spots. Every space and activity at Parc Provence is designed to help seniors function to their highest potential through a "person-centered" approach that is evident from the assisted living through skilled nursing levels of care tailored to each individual's specific needs.
Parc Provence, 605 Coeur De Ville Drive, Creve Coeur, 314-384-5608, parcprovence.com
Runner-Up: Mari de Villa
Runner-Up: McKnight Place Assisted Living & Memory Care
---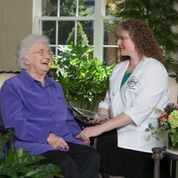 SKILLED NURSING
McKnight Place Skilled Nursing
Another member of The Gatesworth family, McKnight Place Skilled Nursing offers rehabilitative and skilled care in a safe environment that provides all the comforts of home with the added benefit of 24-hour medical supervision. Staff closely communicate with individuals and families, creating relationships that undergird the personalized care they provide. McKnight Place's board-certified medical director, specializing in geriatrics, is on call at all times to consult on specific questions or concerns. In addition, on-site physical, occupational, speech, language and restorative therapy is available. Just as at other Gatesworth locations, nutritious and tasty meals are prepared from fresh ingredients. Residents also participate in a variety of activities and gatherings that provide mental, physical and social stimulation. With residents at the heart of everything, McKnight Place Skilled Nursing is the place for high-quality, attentive care.
McKnight Place Skilled Nursing, Two McKnight Place, St. Louis, 314-933-2221, mcknightplace.com
Runner-Up: Mari de Villa
Runner-Up: Friendship Village