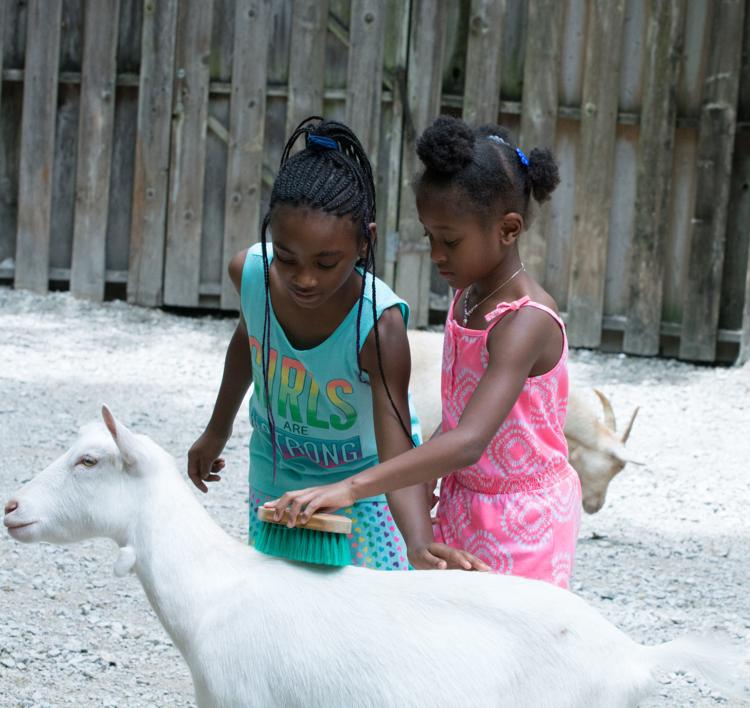 ATTRACTION
Saint Louis Zoo
More than 3 million visitors flock to the Saint Louis Zoo each year, making the attraction one of the city's crown jewels. After the zoo's iconic flight cage opened to the public during the 1904 World's Fair, civic leaders established the Zoological Society of St. Louis in 1910, creating the nucleus of today's expansive Saint Louis Zoo. There's no charge to stroll through the entrance gates and begin enjoying the thousands of wild animals that live in the zoo's renowned naturalistic exhibits. More than 600 species reside in the 90-acre zoo, centrally located in Forest Park, and zoo staff and volunteers contribute to the zoo's mission: "to conserve animals and their habitats through animal management, research, recreation and educational programs that encourage the support and enrich the experience of the public."
Saint Louis Zoo, One Government Drive, St. Louis, 314-781-0900, stlzoo.org
Runner-Up: The Magic House, St. Louis Children's Museum
Runner-Up: Grant's Farm
---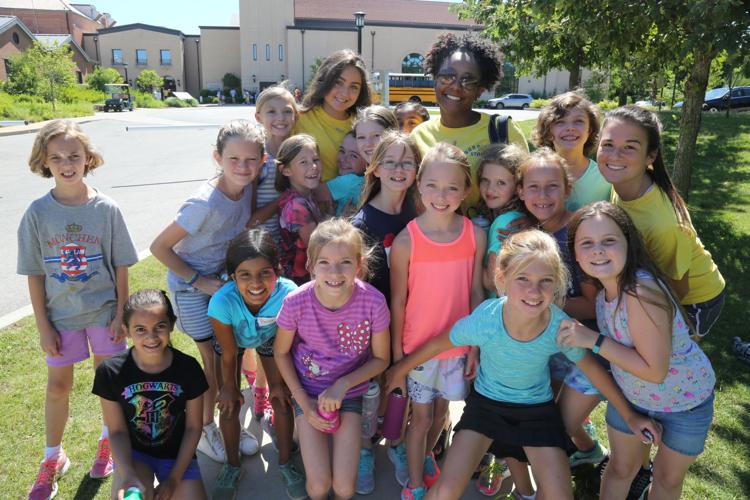 CAMP
Burr Oak Camp
Parents and kids looking for fun summer activities find great opportunities at Burr Oak Camp, a traditional summer day camp for children in preschool through sixth grade. The camp offers everything from music to science to swimming lessons and is located on the John Burroughs School campus, which features a pool, fine arts classrooms, athletic fields and a gym. Even the youngest campers enjoy time spent swimming, playing games, making crafts and singing. The camp maintains a low camper-to-counselor ratio, particularly in the pool, where qualified instructors tailor lessons to each camper's skill and comfort levels. Burr Oak campers participate within small groups, divided according to age and gender. Older campers choose from a variety of electives that include archery, dancing, photography, robotics, team sports, tennis and woodworking.
Burr Oak Camp, 755 S. Price Road, St. Louis, 314-993-4045, sites.google.com/site/burroakcamp/home
Runner-Up: Camp Whitfield
Runner-Up: SummerQuest
---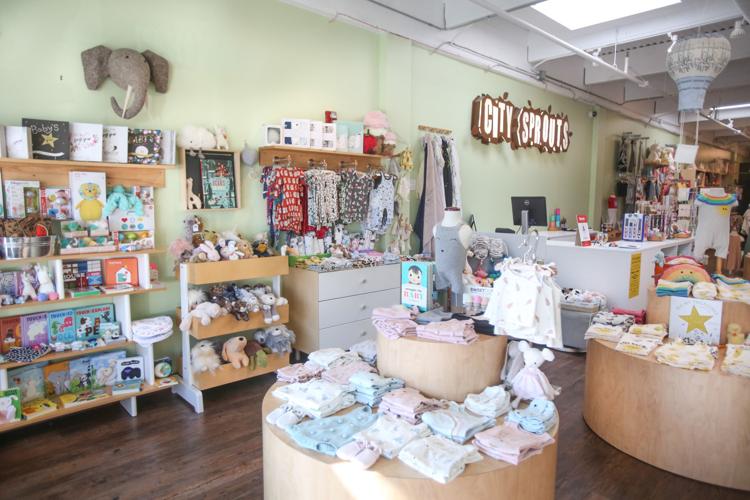 CLOTHING
City Sprouts
Trendy St. Louis children often sport the latest looks from City Sprouts. The shop, located on Ladue Road, is a "one-stop, super-cool shop for babies and kids, featuring amazing clothes, eco-friendly toys, designer diaper bags and modern nursery furniture and décor." The shop also offers a free personal shopping service by appointment for parents who want a little help outfitting their kids. Besides buying for their own children, City Sprouts shoppers find unique gifts, which can be festively gift-bagged for baby showers, birthday parties and family holidays. Clothing sizes range from infants to approximately 12-year-old girls and 8-year-old boys, and apparel includes everything from swimwear to outerwear. And kids and adults alike love browsing the array of creative and educational toys and books that encourage imaginative play.
City Sprouts, 8807 Ladue Road, Ladue, 314-726-9611, citysprouts.com
Runner-Up: The Woman's Exchange
Runner-Up: Kangaroo Kids
---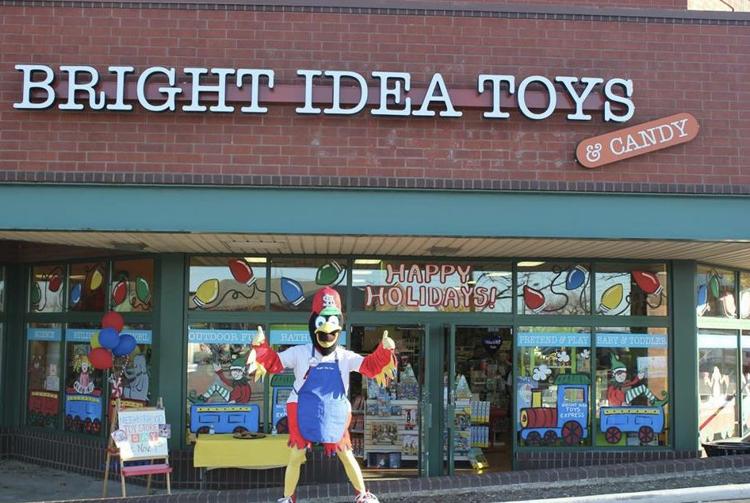 GAMES & TOYS
Bright Idea Toys
"Bright Minds, Bright Future" is the slogan at Bright Idea Toys in Town and Country. The store specializes in educational toys that are fun to play with. "We simply know what kids love and select award-winning toys, which benefit them with purposeful play value," states the store's website. "It is our mission to select high-quality toys that are designed to meet specific developmental needs." The store opened in 2006 and offers free gift-wrapping, a wish list registry, special orders and gift certificates. From infants to teenagers, Bright Idea Toys has items that can spark imagination through active play, arts and crafts, books, electronics, games, puppets and more. Also dedicated to community support, the store has a community giving program, hosting fundraisers for local schools and organizations.
Bright Idea Toys, 1050 Schnucks Woods Mill Plaza, Town and Country, 636-386-8300, brightideastoys.com
Runner-Up: Imagination Toys
Runner-Up: Kangaroo Kids
---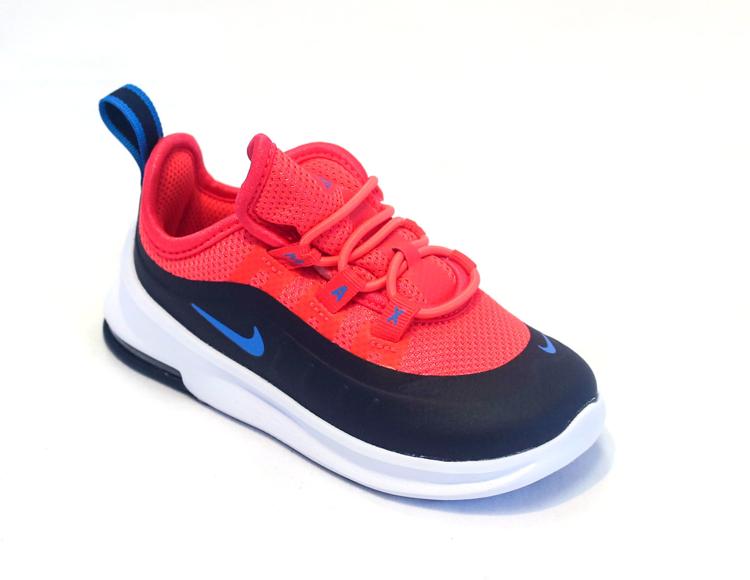 SHOES
Laurie's Shoes
Since 1951, Laurie's Shoes has been keeping St. Louis kids' feet happy. The business began with two locations, one in Maplewood and one on Manchester Road, where Laurie's flagship store remains. Now with four locations, Laurie's continues as a family-owned business, and although styles change, Laurie's dedication to customer service does not. Just like in 1951, today's skilled sales associates measure customers' feet and expertly fit shoes. Pedorthists, who specialize in using footwear to address conditions that affect the feet and legs, are available by appointment for children who may need orthotics or other specific types of footwear. The store's youngest customers enjoy balloons and cookies, while parents work with Laurie's trained staff to find the best combination of fit and style from among all the top children's shoe brands.
Laurie's Shoes, multiple locations, lauriesshoes.com
Runner-Up: City Sprouts
Runner-Up: Nordstrom