ANTIQUES
Emporium St. Louis
A perennial favorite on the Platinum List, Emporium St. Louis can now brag that LN readers have selected the shop as their favorite place to find antiques in the area for four out of the last five years.
Why the continued praise? Our readers love Emporium for its expansive selection of high-quality antiques from European-inspired furniture, to vintage home décor items and repurposed pieces that will fit perfectly into any home's aesthetic. Shoppers, we advise visiting often if you're on the hunt, as new inventory rotates in fairly often. Need your fix and can't make it to Emporium's eye-catching pink storefront? It also operates an eBay store, although potential customers can't beat the fulfillment of sifting through its unique items in "real life" before spotting some new take-home treasure.
Emporium St. Louis, 9410 Manchester Road, St. Louis, 314-962-7300, emporium-stlouis.com
Runner-Up: Jules L Pass Antiques Ltd.
Runner-Up: Ditto
---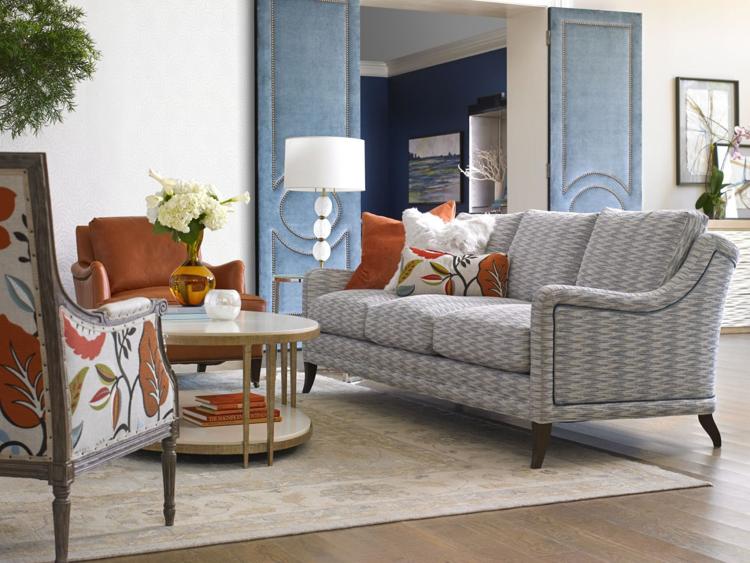 FURNITURE
Dau Furniture
For many, furniture shopping can be stressful. As an investment, most folks want new piece to be well-crafted and durable – something that fits both the home and personal taste and that can both be used and be loved for years to come. It's only common sense then, that LN readers trust Dau Furniture when selecting their furniture; a St. Louis staple founded 125 years ago, it has five generations of experience to steer customers in the right direction.
Specializing in custom and made-to-order furniture (because after all, not all homes are built alike), Dau Furniture boasts an 11,000-square-foot showroom to which only one visit should provide an ample sense of its vibe: traditional and elegant, with keen style and structure, as well as reasonable prices. Also, the store's staff members – from designers who can help select the perfect piece, through delivery personnel, to designers who help pull the whole look together in a customer's home after a purchase – all make the process easy, so customers can sit back and relax that much sooner.
Dau Furniture, 15424 Manchester Road, Ellisville, 636-394-3005, daufurniture.com
Runner-Up: The Great Cover-Up
Runner-Up: Expressions Furniture
---
HOME ACCESSORIES
Marketplace at The Abbey
For the third straight year, readers agree that Marketplace at The Abbey is the place for home accessories in the metro area. From housewares to gifts, lighting, linens and perfect accent pieces, many of which come from local artisans, owner Laura Wilson believes that "to make a house a home, you must collect things that are beautiful to you" – a sentiment even Japanese organizing consultant and author Marie Kondo can get behind.
And for customers who count unique finds with an emphasis on French country style as beautiful (think weathered and warm aesthetics, collected and loved despite any imperfections), one visit to the Glendale lifestyle boutique should easily facilitate the creation of a home. With the store's selection of both new and vintage finds constantly changing, think gorgeous floral arrangements, outdoor accents and fresh linens as the seasons start to change – because after all, who doesn't want a little bit of France in the spring?
Marketplace at The Abbey, 10090 Manchester Road, Glendale, 314-965-1400, marketplaceattheabbey.com
Runner-Up: Emporium St. Louis
Runner-Up: Bonboni Home & Gift Co.
---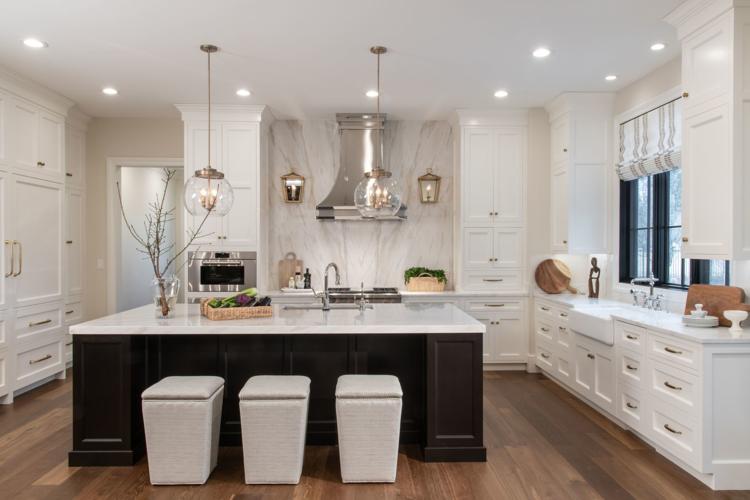 KITCHEN DESIGN
Accent on Cabinets
The Accent on Cabinets group – first-time winners of the Platinum List kitchen design top prize – openly admits to being obsessed with detail, an obsession LN readers appreciate, knowing that little things add up when building out the perfect kitchen. Focusing that ever-important attention to detail on custom designs, quality and craftsmanship, the store's cabinets are popular not just in the metro area but all over the country.
Whatever customers envision, the team of experts there keeps the emphasis on those customers and their needs from the very start. As anyone who has hosted a large gathering of friends or family knows, no matter how well an event's planned, there's a good chance that everyone will end up in the kitchen – so why not trust Accent on Cabinets to create a dream backdrop for making memories?
Accent on Cabinets, 16668 Old Chesterfield Road, Chesterfield, 314-482-5590, accentoncabinets.com
Runner-Up: Karr Bick Kitchen & Bath
Runner-Up: Liston Design Build
---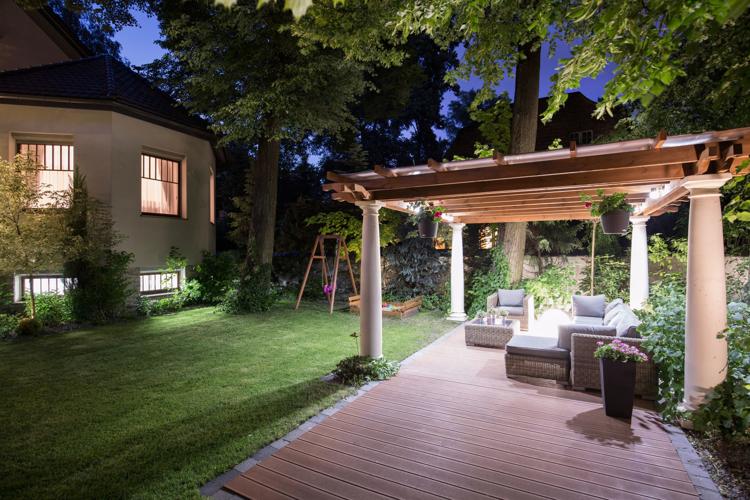 LANDSCAPE DESIGN
Quiet Village Landscaping Co.
If your home is your haven, then your yard is your paradise – at least, that's how Platinum List landscaping champ Quiet Village Landscaping Co. sees it. A full-service custom landscape design and lawn care service company established in 2001, Quiet Village handles landscape design, hardscaping, maintenance, bed maintenance and seasonal services for residential, commercial and municipal sites across the metro area.
LN readers love Quiet Village for its expert staff, professional and customized installations, and quality materials, as well as its free maintenance quotes and initial design consultations. But what wins Quiet Village extra praise is its commitment to environmentally friendly services. Its green practices include decreasing the use of unnecessary chemical fertilizers, pesticides and herbicides on yards, recommending native plants and reducing the need for water with drought-resistant landscaping – or xeriscaping – as well as sprinkler systems with rain sensors. Creating beautiful backyards with a conscience? We'd definitely invite the Quiet Villagers to our next barbecue!
Quiet Village Landscaping Co., 9810 Page Ave., St. Louis, 314-657-7050, quietvillagelandscaping.com
Runner-Up: Chesterfield Valley Nursery
Runner-Up: Poynter Landscape Architecture & Construction
---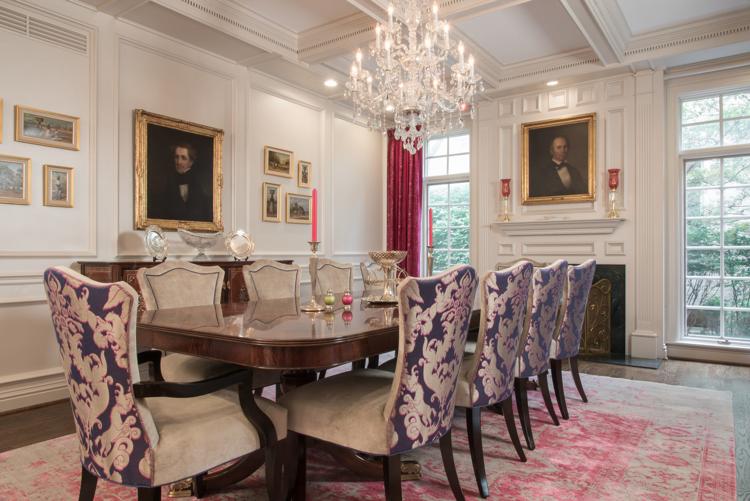 INTERIOR DESIGN
Gigi Lombrano Interiors
Whether considering a renovation, moving into a new house that needs a style revamp or designing a dream home, many folks can founder on the (manifold) decisions involved in design details. What wall color will coordinate with the existing woodwork? What metal should cabinet handles be? Is an existing table too big for its potential new room?
That's where Gigi Lombrano and her company come in. An ASID, NCIDQ-certified interior designer, our 2019 Platinum List favorite uses her experience and knowledge of the industry, suppliers and products to seamlessly walk clients through the entire decorating process. What's more, both former and current clients rave not only about her knack for creative troubleshooting and expanding what they thought possible in a given space but also about her ability to balance their needs and desires while staying true to their prescribed budget, all to create a room (or for many of her clients, multiple rooms) that feels polished, comfortable and personal.
Gigi Lombrano Interiors, 314-707-7291
Runner-Up: Beautiful Rooms by Nancy Barrett
Runner-Up: The Great Cover-Up