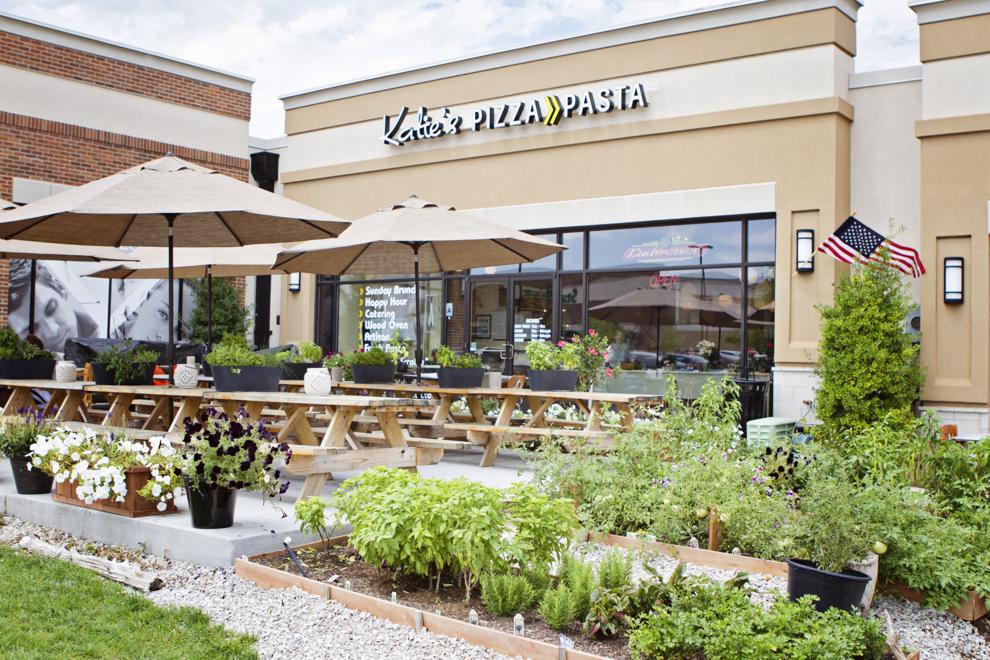 Brunch
Winner: Katie's Pizza & Pasta
By Kaitlynn Martin
Since opening Katie's Pizza & Pasta in Rock Hill four years ago, husband-and-wife team Katie and Ted Collier have been bringing delicious Italian fare to the St. Louis-area dining scene. Fan favorites for brunch include the polenta biscuits with fiama sausage gravy and the buckwheat-ricotta pancakes with lemon curd and fresh raspberries.
With an anticipated spring or summer launch for a new location in Town and Country, Katie's inspiration from her time spent living in Italy will continue to delight diners for brunch, lunch and dinner – be sure to try the signature black squid-ink spaghetti with prawns, scallops, clams, caviar and chili flakes. But that's not all – the couple also is set to launch Vero Pasta, a pizza and pasta kit direct-mail dinner kit service, later this year, allowing diners to re-create some of their favorite restaurant dishes from the comfort of home.
Katie's Pizza & Pasta Osteria, multiple locations, katiespizzaandpasta.com
Runner-Up: Half & Half
Runner-Up: The Shack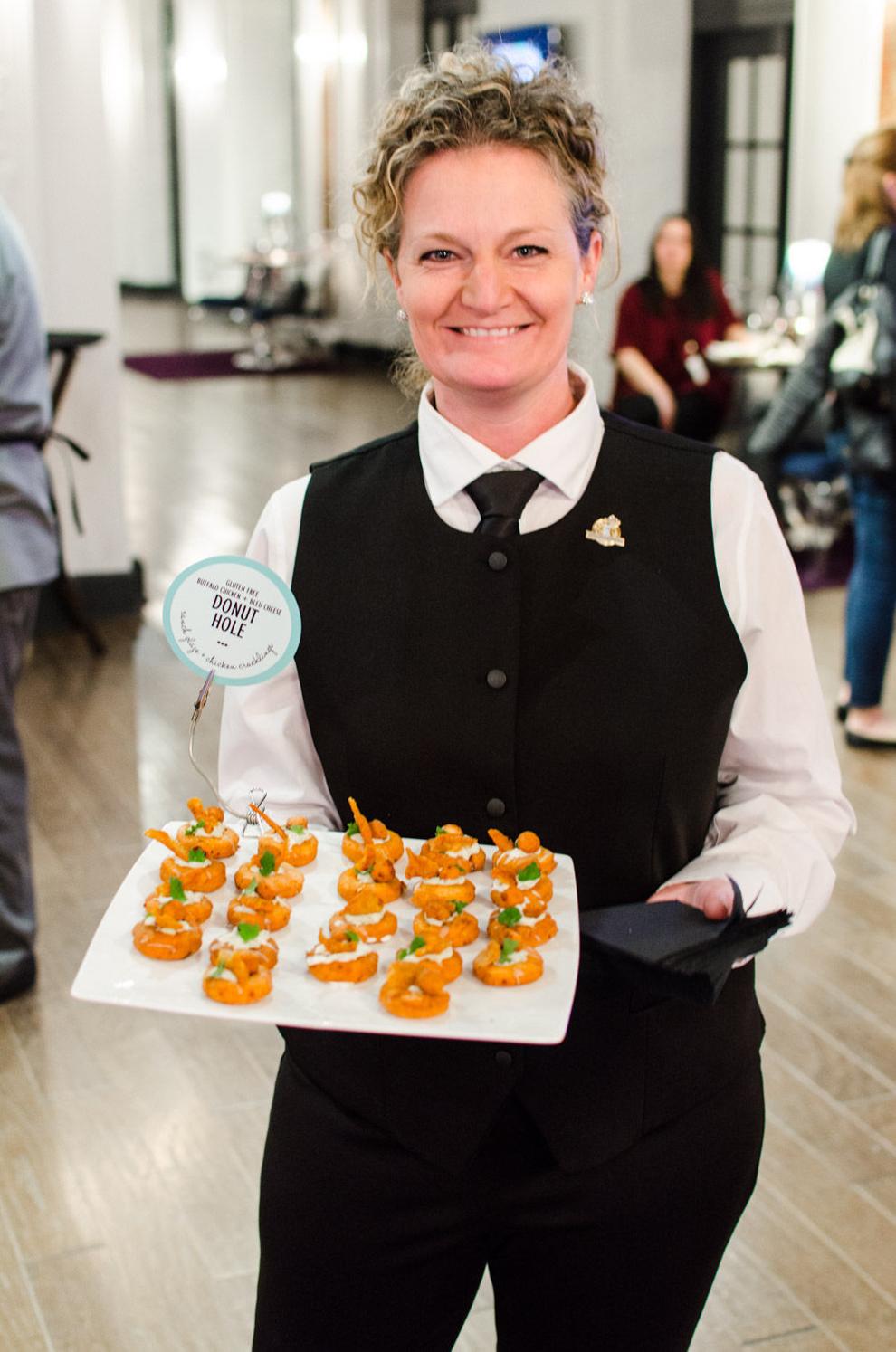 Caterer
Winner: Butler's Pantry
By Kaitlynn Martin
With more than 60 years in the catering business, Butler's Pantry is a staple for professional and exciting events in the St. Louis area. The business was a shared dream of Richard L. Nix Sr. and his wife, Anita. The couple shared a passion to serve the community they lived in with creative and innovative catering solutions. Some of the catering company's early dishes, such as pasta con broccoli, chicken tetrazzini and a simple boxed lunch, became standards in the industry.
Richard Nix Jr. now runs the business, offering the same superb catering services for marital, social, corporate and nonprofit gatherings. From 1966 to 2017, Butler's Pantry continues to follow its mission statement in giving all customers "every reason to celebrate."
Butler's Pantry, 1414 Park Ave., St. Louis, 314-664-7680, butlerspantry.com
Runner-Up: Catering St. Louis
Runner-Up: Gourmet to Go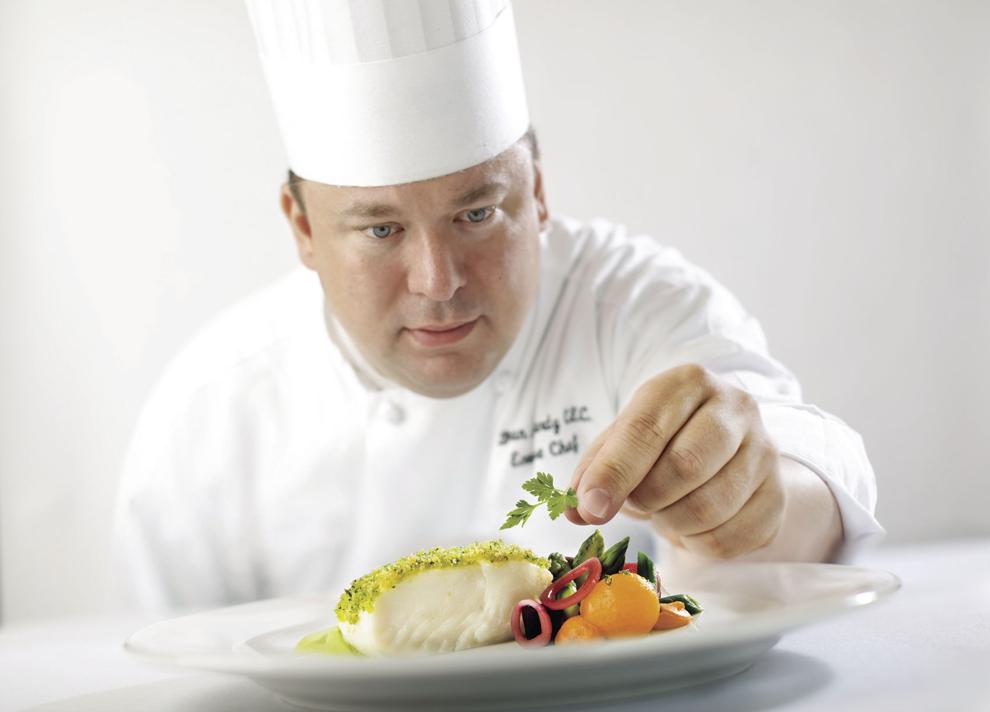 Chef
Winner: Brian Hardy of The Gatesworth
By Kaitlynn Martin
All of the amenities at The Gatesworth are top of the line, so it's no surprise that executive chef Brian Hardy develops exquisite, handcrafted dishes at its on-site restaurant. The award-winning chef knows that residents appreciate fine cuisine, and he doesn't shy away from the challenge. Hardy's passion for hearty and flavorful food can be seen in dishes such as the bacon-wrapped Berkshire pork fillet served with a bourbon-molasses glaze.
Since 2001, Hardy has been using his creativity and imagination to make dishes beloved by residents, whether for daily dinner service or special events on-site. Hardy graduated from the Culinary Institute of America in New York City and was formerly the executive sous chef at Bellerive Country Club in Town and Country before coming on board at The Gatesworth.
The Gatesworth, 1 McKnight Place, University City, 314-993-0111, thegatesworth.com
Runner-Up: Gerard Craft of Niche Food Group
Runner-Up: Katie Collier of Katie's Pizza & Pasta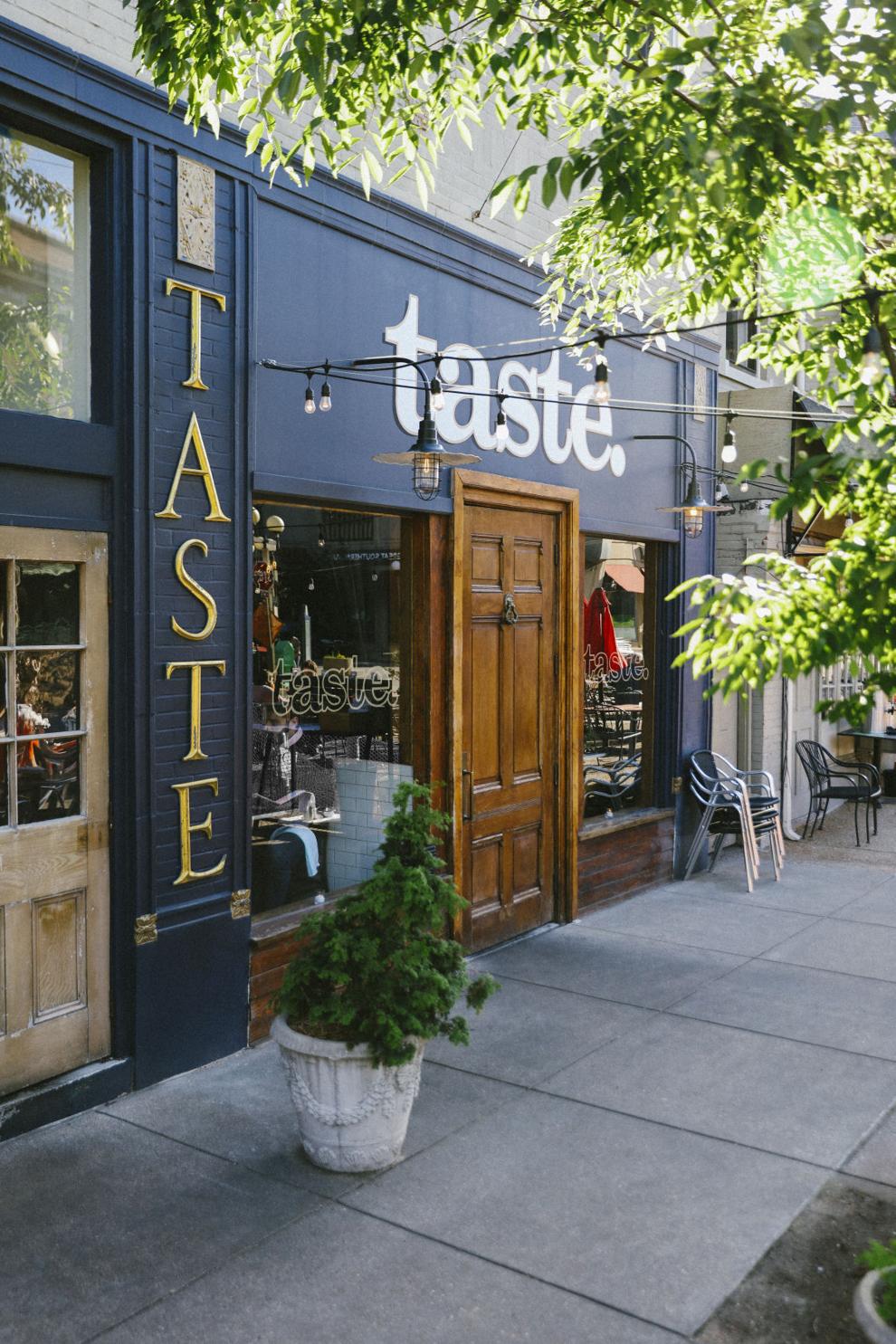 Cocktails
Winner: Taste by Niche
By Kaitlynn Martin
Taste by Niche likes to describe itself as an experience of atmosphere, flavor and service, and the pairing of delicious dishes and handcrafted cocktails more than lives up to its mission. With a menu that helpfully breaks down cocktails by flavor profiles, you can wrap your hand around a top-notch cocktail in no time.
Libations ranging from Armagnac and brandy to spiced and savory sippers – such as the Cinnamon Girl, made with Smith & Cross Jamaican rum, Ancho Reyes chili liqueur, agave nectar, mezcal and Velvet falernum – as well as shareable punch bowls and pitchers populate Taste's menu, which includes seasonally changing options, as well.
Taste by Niche, 4584 Laclede Ave., St. Louis, 314-361-1200, tastebarstl.com
Runner-Up: Planter's House
Runner-Up: Sanctuaria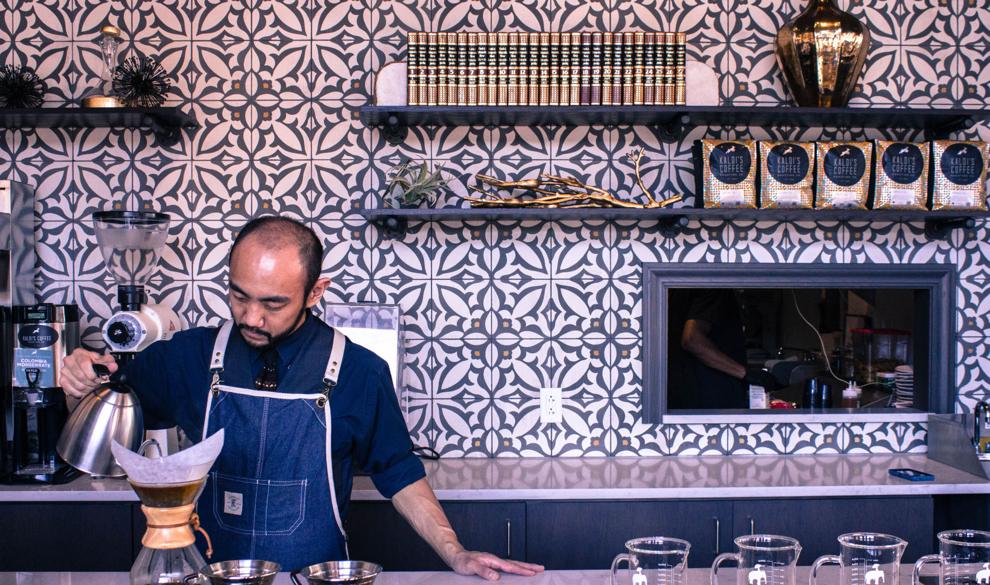 Coffee House
Winner: Kaldi's Coffee Roasting Co.
By Kaitlynn Martin
Although it's formally the Chinese Year of the Rooster, 2017 is turning out, informally, to be the year of the goat (its ensign) for Kaldi's Coffee Roasting Co. In February, the St. Louis-based company opened a brand-new location just steps away from Saint Louis University and announced that three other locations are set to open in the area by the end of the year.
One of those other locations, set to open this month, will be located inside Citygarden, near St. Louis' city center. The café will feature updated menus, including expanded brunch items, cold-brew coffee, nitro cold brew, sparkling teas and select cocktails. New lunch menu items include a walnut-avocado salad, a basil-avocado sandwich and an updated line of smoothies – ensuring that Kaldi's isn't just a destination for coffee, but good eats, too.
Kaldi's Coffee Roasting Co., multiple locations, kaldiscoffee.com
Runner-Up: Deer Creek Cafe
Runner-Up: Picasso's Coffee House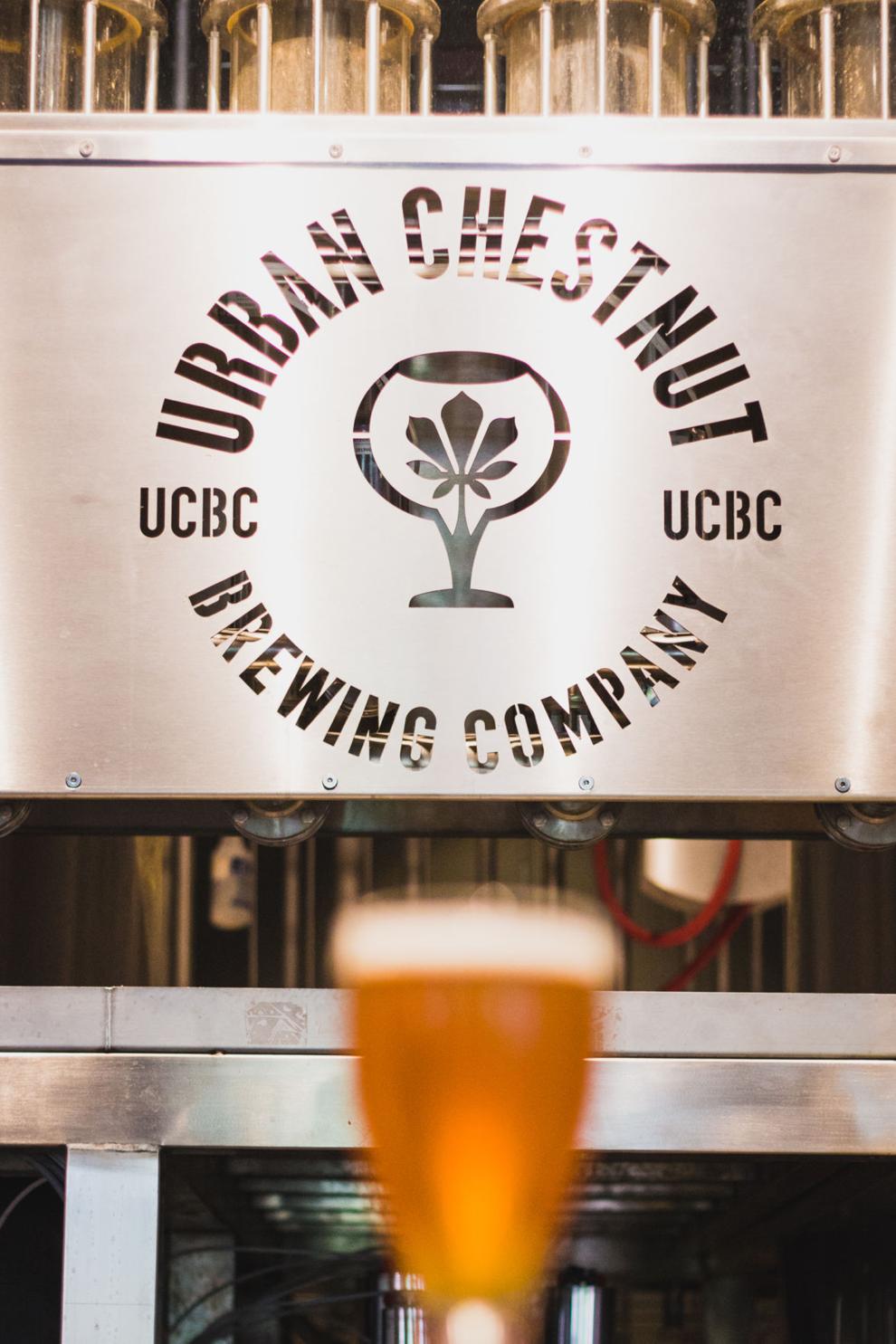 Craft Brewer
Winner: Urban Chestnut Brewing Co.
By Kaitlynn Martin
Led by brewmaster Florian Kuplent and co-owner David Wolfe, Urban Chestnut Brewing Co. (UCBC) has surged to the forefront of St. Louis microbreweries. UCBC prides itself on a "new-world meets old-world" style of brewing, which it calls "Beer Divergency." This divergence refers to the exploratory path that drinkers take into the flavors and characters of modern American craft beers, as well as classic European brews.
Beers are divided into Revolution and Reverence series, with the former playing to the notes of modern American craft beer across the country and the latter paying homage to traditional European brews. The flagship Winged Nut, part of the Revolution Series, is brewed with finely milled chestnuts and Willamette hops and is fermented with a Bavarian weissbier yeast strain to impart a nutty finish. Drop into one of its two locations in St. Louis – the flagship tasting room and beer garden in Midtown and the beer hall in The Grove, where a new UCBC pilot brewery recently opened next door – to get a taste of what it's all about.
Urban Chestnut Brewing Co., multiple locations, urbanchestnut.com
Runner-Up: Schlafly Beer
Runner-Up: 4 Hands Brewing Co.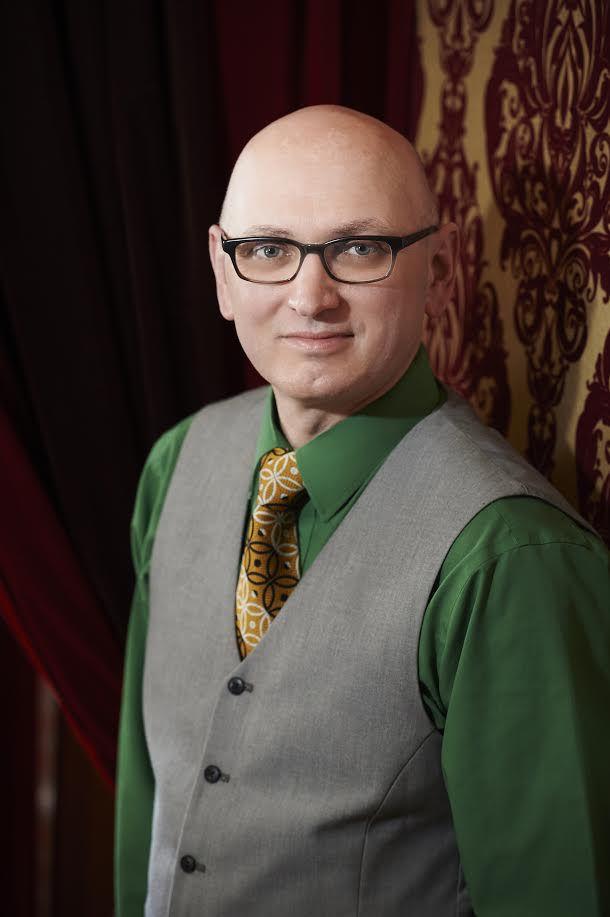 Mixologist
Winner: Ted Kilgore of Planter's House
By Kaitlynn Martin
Ted Kilgore, co-owner, proprietor and beverage director at Planter's House, first moved to St. Louis in 2006. For the past 11 years, Kilgore has been on top of the city's cocktail and other drink trends, first through leading drink programs at the late, great Monarch, then at Gerard Craft's Taste by Niche. Kilgore has been passionate about all things "cocktailian" ever since he can remember, and that passion – still as strong as ever today – is evident in his cocktails. From new classics and house favorites – including the Extra Fancy, with Pearl vodka, rooibos tea liqueur, apricot liqueur and lemon – the Planter's House drink landscape is brimming with memorable flavor.
Planter's House, 1000 Mississippi Ave., St. Louis, 314-696-2603, plantershousestl.com
Runner-Up: Ben Bauer from The Libertine in Clayton
Runner-Up: Duke Myover at Truffles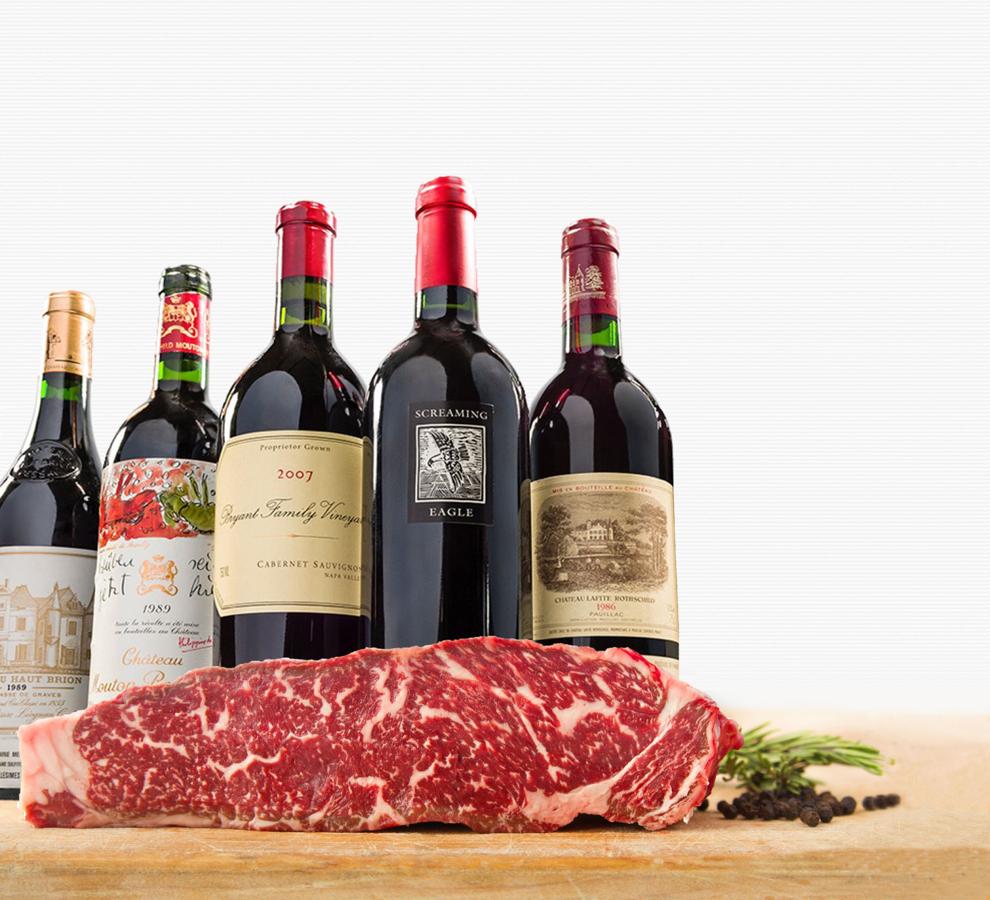 Fine Dining
Winner: 801 Chophouse
By Kaitlynn Martin
When you combine a 1920s New York steakhouse with the downtown flair and character of St. Louis, you get 801 Chophouse. The steakhouse is part of 801 Restaurant Group's collection of Midwest fine-dining concepts, including Pig & Finch Gastropub and 801 Fish, which each feature exceptional, elegant and unique dining experiences.
The first 801 Chophouse opened in Des Moines, Iowa, 24 years ago, and as the brand has grown, six other locations – including the Clayton outpost – have expanded its fan base to five states. Whether celebrating a birthday or an anniversary dinner, a corporate event or just a rich and satisfying lunch or dinner with someone special, the restaurant provides not only exceptional steaks but also private dining options. Try the 16-ounce Tuscan-style rib-eye with fresh herbs, balsamic vinegar, vinegar and extra-virgin olive oil.
801 Chophouse, 137 Carondelet Plaza, Clayton, 314-875-9900, 801chophouse.com
Runner-Up: Tony's
Runner-Up: The Crossing
Pastry Chef
Winner: Nathaniel Reid of Nathaniel Reid Bakery
By Kaitlynn Martin
Last August, award-winning pastry chef Nathaniel Reid opened Nathaniel Reid Bakery in Kirkwood, which became one of St. Louis' most anticipated restaurant openings of the year. The shop serves delicious and beautiful from-scratch pastries, fulfilling a dream that Reid has had for 15 years. Reid graduated from the University of Missouri and Le Cordon Bleu in Paris, before working in pastry chef positions at celebrated restaurants and chocolate companies across the country. Twice-baked croissants, macarons, chocolate bars and cakes just scratch the surface of the sweet treats that have drawn customers into his bakery time and time again.
Nathaniel Reid Bakery, 11243 Manchester Road, Kirkwood, 314-858-1019, chefnathanielreid.com
Runner-Up: Simone Faure of La Patisserie Chouquette
Runner-Up: Bob Zugmaier of Sidney Street Cafe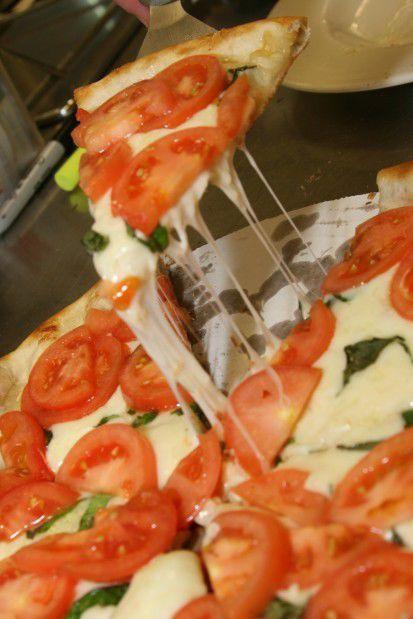 Pizza
Winner: Dewey's Pizza
By Kaitlynn Martin
Although St. Louisans love our city's namesake cracker-thin pizzas, we've made room in our hearts for Dewey's Pizza. Known as an upscale-yet-casual chain serving gourmet pizza, Dewey's has quickly become a favorite in the St. Louis area.
With locations in Kirkwood, University City, Webster Groves, St. Charles, Edwardsville and Ellisville, Dewey's offers creative pizza topping combinations that are easily within reach, no matter your ZIP code. Try the Porky Fig, made with a fig-jam base, mozzarella, fontina, prosciutto, caramelized red onions and gorgonzola. To make the pizza parlor experience even more fun, each month Dewey's offers new seasonal dishes to keep diners coming back for more.
Dewey's Pizza, multiple locations, deweyspizza.com
Runner-Up: Katie's Pizza & Pasta
Runner-Up: Imo's Pizza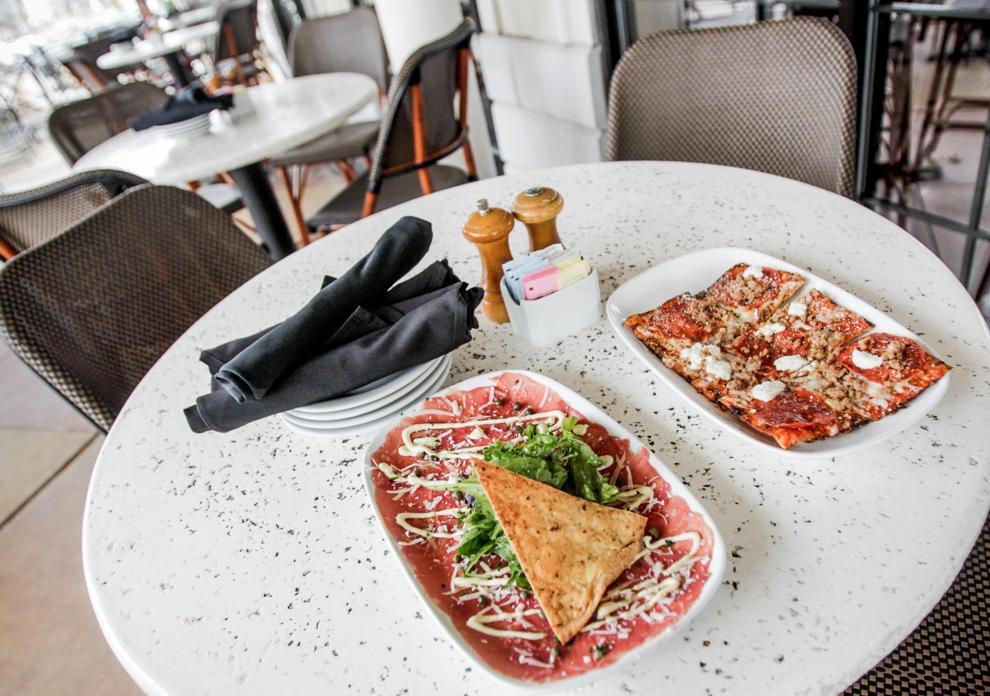 Place to See and Be Seen
Winner: Brio Tuscan Grille
By Kaitlynn Martin
If you're craving fresh Italian fare, stop by Brio Tuscan Grille for breakfast, lunch, dinner or drinks. Brio describes its ambiance as a mixture, between the high energy of a steakhouse and the lively atmosphere of a small family restaurant in Tuscany. Chef's specialties, such as Chicken Milanese, balsamic-braised beef short ribs and gorgonzola-crusted beef medallions, are complemented by an impressive wine list. In addition to its mouthwatering menu items, Brio offers a full bar – one that's almost always packed with guests sipping martinis or draft beers and snacking on shareable appetizers, including beef carpaccio and black pepper shrimp.
Brio Tuscan Grille, 1601 S. Lindbergh Blvd., Frontenac, 314-432-4410, brioitalian.com
Runner-Up: Café Napoli
Runner-Up: Katie's Pizza & Pasta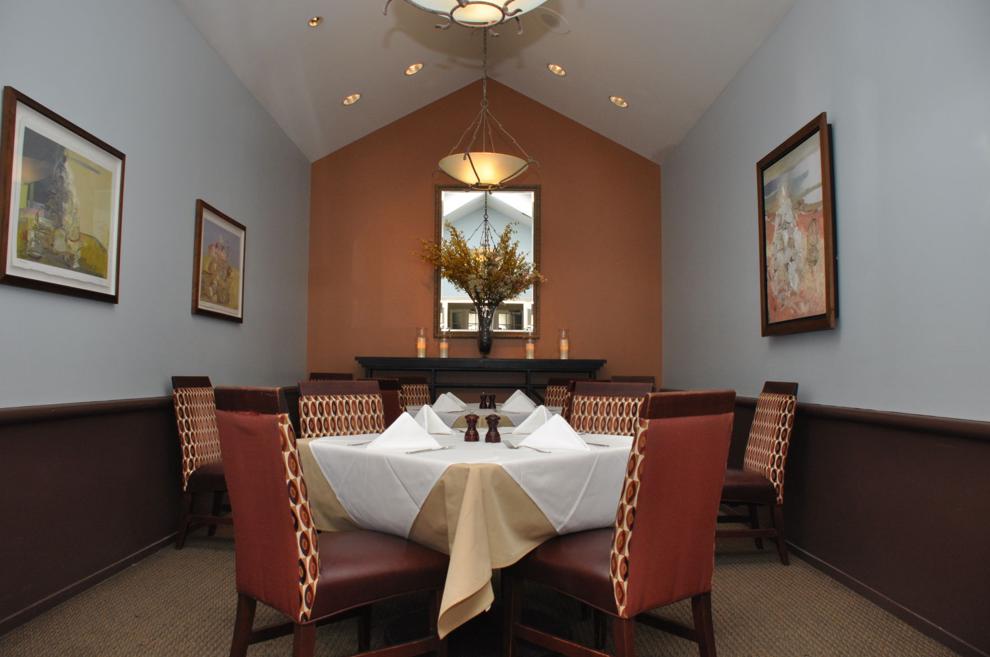 Private Dining
Winner: Cardwell's at the Plaza
By Kaitlynn Martin
Bill Cardwell, chef-owner of Cardwell's at the Plaza, wants you to know that if you love rich and pure flavors, innovative cooking techniques and seasonally driven fare in an inviting atmosphere, Cardwell's is ready to serve you.
Dining at Cardwell's is a warm, distinctive and refined experience; try dishes such as the seafood stew with fresh fish, mussels, large Gulf shrimp, calamari and scallops, or Bill's Burger Meister Burger with Amish blue and cheddar cheeses. End your meal with a sweet last bite like the warm Illinois peach pie with an almond-streusel topping. Whether you're looking to celebrate a special event or milestone, the luxury of private dining at Cardwell's will make your evening a memorable – and delicious – one for the books.
Cardwell's at the Plaza, 94 Plaza Frontenac, Frontenac, 314-997-8885, billcardwell.com
Runner-Up: Café Napoli
Runner-Up: Prasino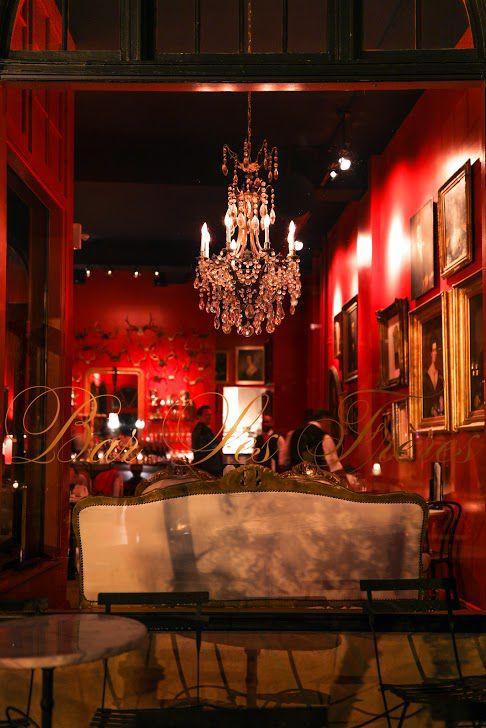 Romantic Dining
Winner: Bar Les Fréres
By Kaitlynn Martin
With dramatic red walls and a low-lit bar and dining rooms, Bar Les Fréres is easily the most romantic dining venue in the St. Louis area. At Bar Les Fréres, owner Zoë Robinson has brought a touch of the whimsy and magic of the City of Light to Clayton, and it's easy to get swept up in its charm. The romance doesn't stop with the ambiance, though, as the menu is made up of French-inspired dishes by executive chef Ny Vongsaly: Think almond-encrusted trout with citrus butter, duck confit with purple yam purée, and double-cut French lamb chops and cauliflower gratin with a red wine reduction. Pair your dinner with a superb glass of wine; if you enjoy high-quality bubbly, you'll be especially intoxicated by the selection here.
Bar Les Fréres, 7637 Wydown Blvd., Clayton, 314-725-8880, barlesfreres.net
Runner-Up: I Fratellini
Runner-Up: Tony's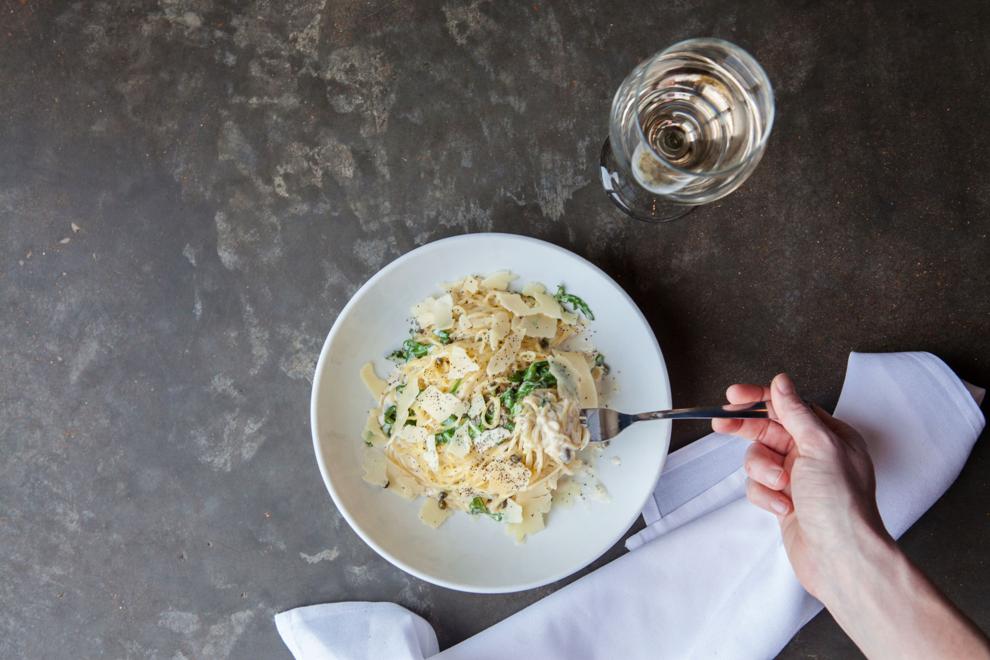 Service/Staff
Winner: Katie's Pizza & Pasta
By Kaitlynn Martin
Not only did Katie's Pizza & Pasta snag Ladue News' Platinum List award for the best brunch in the St. Louis area, but also the restaurant took home top honors for its sensational service. Owners Katie and Ted Collier's open kitchen allows diners a peek at the pasta- and pizza-making process, and that's just one of the ways the restaurant engages with customers. The comfortable, inviting ambiance at Katie's, coupled with the helpful and knowledgeable staff, means that not only will you enjoy your meal at Katie's but also you'll be raving about the experience of dining there, as well.
Katie's Pizza & Pasta Osteria, multiple locations, katiespizzaandpasta.com
Runner-Up: Annie Gunn's
Runner-Up: Bixby's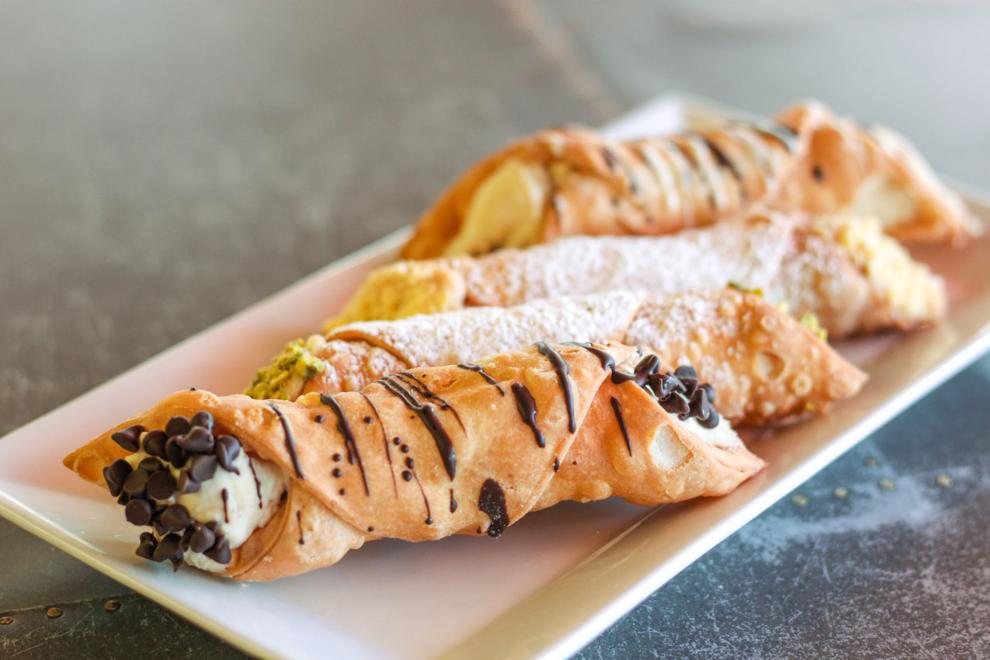 Sweet Treats
Winner: Piccione Pastry
By Kaitlynn Martin
Piccione Pastry's journey started with Richard Nix Jr., who was inspired by his grandmother Grace Viviano Piccione. Along with his wife, Elizabeth, Nix honors his grandmother with pastries and authentic Italian sweets.
From handmade cannolis and pastries to cakes and cookies, the dessert recipes at Piccione are all inspired by Nix's family history. Located in the Delmar Loop, Piccione, which translates as "pigeon" from Italian, serves fan favorites such as tiramisu, cream puffs, ricotta cheesecake, biscotti and much more. The bakery's wide selection of sweets makes it almost impossible not to walk away with one of everything.
Piccione Pastry, 6197 Delmar Blvd., St. Louis, 314-932-1355, piccionepastry.com
Runner-Up: Bissinger's Handcrafted Chocolatier
Runner-Up: Jilly's Cupcake Bar & Jilly's Ice Cream Bar