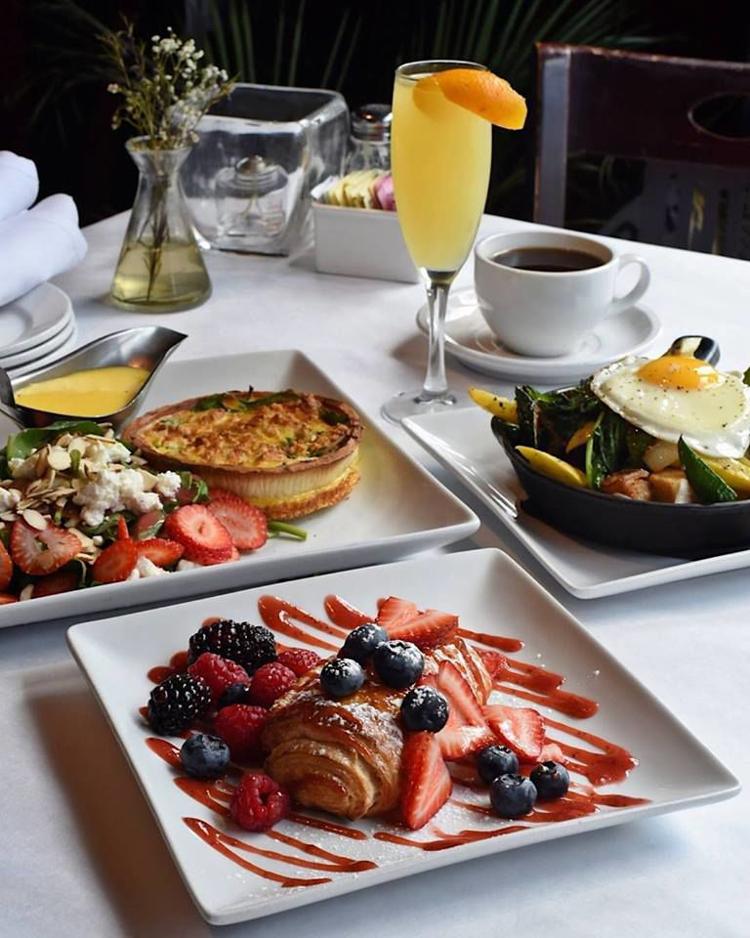 BRUNCH
The Scottish Arms
Alistair Nisbet, owner of The Scottish Arms and a native Scot, invites guests to St. Louis' Central West End neighborhood for brunch in the Highlands. The Scottish Arms aims to provide patrons with a taste of the complex and surprising culinary traditions of the U.K., while sourcing ingredients from local sustainable farms. Topping the Platinum List because of its unexpected but equally exquisite brunch offerings, the longtime establishment can treat patrons either to traditional U.K. or traditional U.S. cuisine.
The Full Scottish Breakfast is a smorgasbord, with two fried eggs, bangers, rashers (Scottish bacon), roasted tomato, mushrooms, baked beans, black pudding and wheat toast, while the British classic Bubble & Squeak Hash is pork belly served with shaved Brussels sprouts, leeks and a fried egg – both making the restaurant's famous Fish & Chips the least adventurous option. Smoked salmon is a staple on the brunch menu, popping up in dishes like the Seamus Macbenedict (eggs Benedict that substitutes salmon for Canadian bacon) or the Highland Hangover (a Scotch egg, forfar bridies (meat pastries), smoked salmon and home fries).
The Scottish Arms boasts an extensive (and well-balanced) single malt scotch and whiskey collection – after all, this is brunch in a pub. Patrons can choose from classic brunch cocktails like mimosas or Irish coffee, or explore the Smokin' Mary, a bold concoction of Benromach peat smoked single malt with house-made peat smoked bloody mary mix. As the Scottish say, "Sláinte!" Good health to you!
The Scottish Arms, 8 S. Sarah St., St. Louis, 314-535-0551, thescottisharms.com
Runner-Up: Katie's Pizza & Pasta Osteria
Runner-Up: The Shack Frontenac
---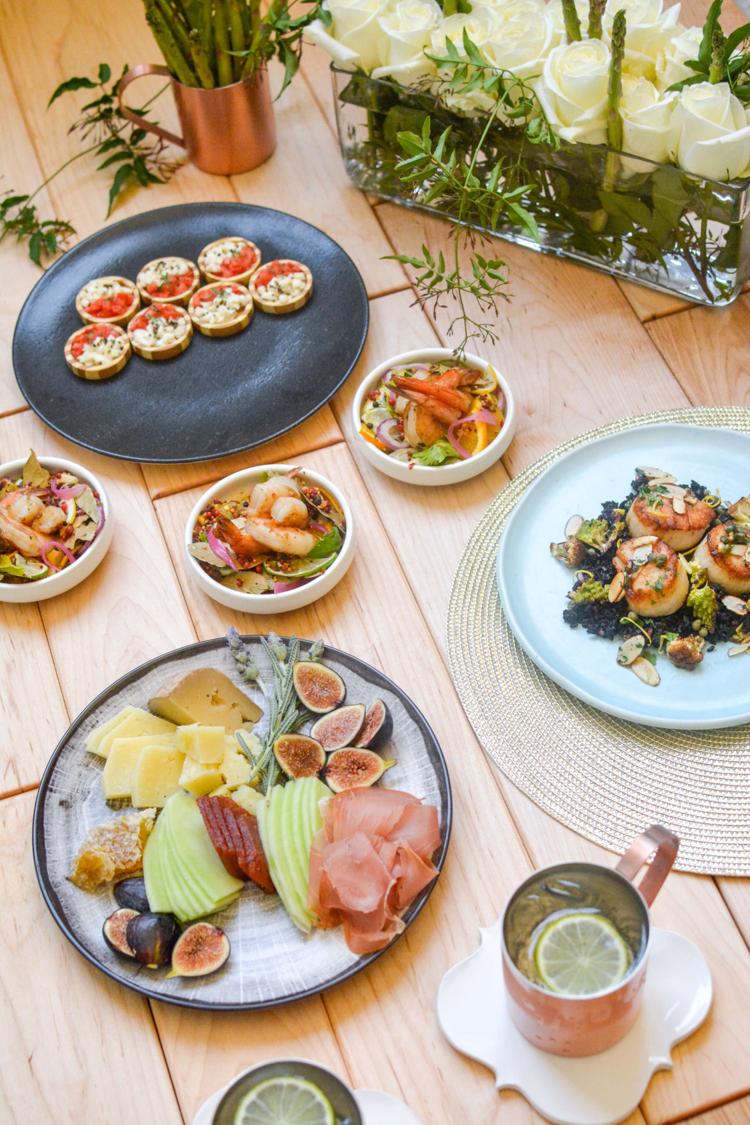 CATERER
Butler's Pantry
Butler's Pantry has been the go-to catering service for everything from nonprofit fundraisers to ornate wedding receptions to milestone birthday celebrations in St. Louis since 1966. Able to cater events of all sizes, Butler's Pantry operates in many different locales – hosting events not only at area landmarks like Forest Park and Grant's Farm but also at newer and more modern venues like Joule in St. Louis' Lafayette Square neighborhood. For more than five decades, Butler's Pantry has striven to make its customers feel like guests at their own party.
The extensive catering menu comprises tapas, petite lobster rolls, fresh fruit kebabs, assorted sushi platters and baked potato bars (just to name a few), and a list of desserts that makes you hope you saved room. Butler's Pantry also offers the chance to give your out-of-town guests a true taste of the metro area with signature St. Louis specialty packages like The Hill , which includes toasted ravioli with a Volpi meats and Italian cheese display or the Soulard, featuring crawfish cakes, andouille and blacked chicken gumbo with red beans and rice. And the culinary excellence doesn't stop at the food – the Butler's Pantry design team completes the event with customized creative displays, centerpieces, inventive plating and floral arrangements.
Butler's Pantry, 1414 Park Ave., St. Louis, 314-664-7680, butlerspantry.com
Runner-Up: Catering St. Louis
Runner-Up: Hollyberry Catering
---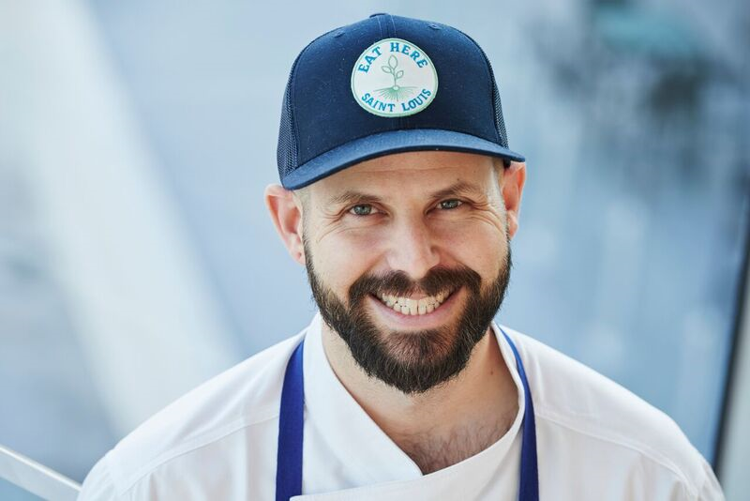 CHEF
Gerard Craft
Famed nowadays for his fearless cooking, chef Gerard Craft once found a boarded-up building for sale in St. Louis' Benton Park neighborhood and decided to buy it for a restaurant, Niche. That was 2005, he was 25, and St. Louis was a city he had never visited. Now, the Washington, D.C., native is a staple of the local cuisine scene. Executive chef and owner of the Niche Food Group, Craft has earned many accolades: Food & Wine Best New Chef, Food & Wine Innovator of the Year, 2015 James Beard Foundation Best Chef: Midwest, and Inc. Magazine Star Entrepreneur, just to list a few.
Craft, a pioneer pushing the boundaries of flavorful combinations with surprising ingredients, creates fresh, innovative and imaginative food. His Niche Food Group has a diversified and far-reaching scope of cuisine, like wood-fired, South American dishes at Cinder House or the elegant French bistro that is Brasserie by Niche. High-end is balanced with relaxed, creative cocktails at Taste by Niche, whereas laid-back burgers and brats can be found inside Rockwell Beer Co. at brassWELL. Craft is the king of juxtaposition. Just look at his neighboring Italian hotspots: Pastaria has a more traditional menu designed for a quick, approachable meal, while Sardella is a funky, colorful and grandly shareable experience.
Multiple locations
Runner-Up: Brian Hardy of The Gatesworth
Runner-Up: Anthony Devoti of J. Devoti Trattoria
---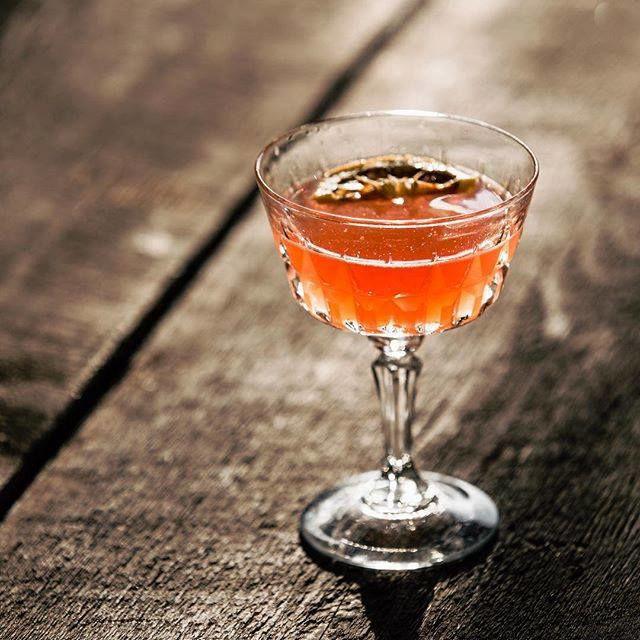 COCKTAILS
Planter's House
Planter's House is everything a cocktail bar should be: dark and glamorous with astonishing libations. Situated on the corner of Mississippi and Choteau avenues near St. Louis' Lafayette Square neighborhood, the venue's name pays tribute to the Planter's Hotel, a St. Louis landmark from 1817 to 1922, and the city's long history of hospitality. Rustic chandeliers, red wallpaper and exposed brick, bar shelves illuminated by candlelight and intimate leather seating provide the perfect backdrop for a secret rendezvous.
Its cocktails bear catchy names like Arch Rival and Soul Crush, with a mocktail christened Ponzu Scheme, and the names almost might distract visitors from the difficult choices ahead – namely, what to order and then savor . Planter's House offers guests a list of house classics and "new classics," Planter's House specialty cocktails, and daily cocktail specials. Guests can also choose from a sweeping list of rums, gins and bourbons, with whiskey offerings from around the globe. If that's overwhelming, go with the house classic Planter's House Punch, a potion that's available by the glass or as pitcher service (complete with an old-world crystal pitcher and corresponding crystal cups).
Planter's House, 1000 Mississippi Ave., St. Louis, 314-696-2603, plantershousestl.com
Runner-Up: Bar Les Freres
Runner-Up: Retreat Gastropub
---
COFFEE HOUSE
Kaldi's Coffee
The Kaldi's Coffee namesake appropriately derives from the legendary Ethiopian goatherd who discovered the coffee plant around the year 850 – although St. Louis has been blessed with Kaldi's brews only since 1994. Kaldi's cafés create spaces where patrons can be reminded of the lost art of enjoying coffee, instead of grabbing their java in a jammed drive-thru. The original corner café in the area's DeMun district is complete with a patio where friends can catch up and comfy couches perfect for curling up with a good book. This tranquil ambiance is what led to the launch of nine other area Kaldi's locations and outposts in Columbia, Kansas City and Atlanta. The company also maintains a commitment to community and sustainable practices, from raising more than $1 million for the National MS Society to recycling and upholding mutually beneficial relationships with coffee farmers and importers.
Kaldi's tops the Platinum List because of its dedication to high-quality brews – but don't overlook its variety of teas, smoothies and food items, like breakfast sandwiches, fresh salads, flatbreads or daily soup options.
Kaldi's Coffee, multiple locations, kaldiscoffee.com
Runner-Up: City Coffee & Crêperie
Runner-Up: Park Avenue Coffee
---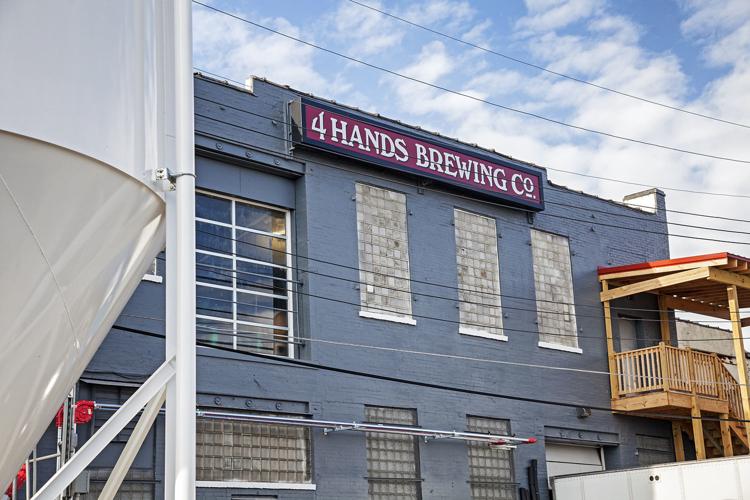 CRAFT BREWER
4 Hands Brewing Co.
Since 2011, 4 Hands Brewing Co. has offered area residents the chance to experience and enjoy unique and flavorsome beers. Experienced owner Kevin Lemp offers customers an extensive list of year-round brews, seasonal and barrel-aged options, and even some collaboration specialties with varied flavor profiles. The beer names (like Absence of Light) and packaging (see Divided Sky Rye IPA or Incarnation) alone are enough to start conversations. Artist Joshua Rowan is the mastermind behind the striking labels, which double as works of art.
This downtown St. Louis brewery has been a favorite on the annual Platinum List and is noticeably a local brand: The famous City Wide American pale ale features the city flag and encourages pairing the delicious libation with pork steaks and T-ravs.
4 Hands Brewing Co., 1220 S. Eighth St., St. Louis, 314-436-1559, 4handsbrewery.com
Runner-Up: Earthbound Beer
Runner-Up: Rockwell Beer Co.
---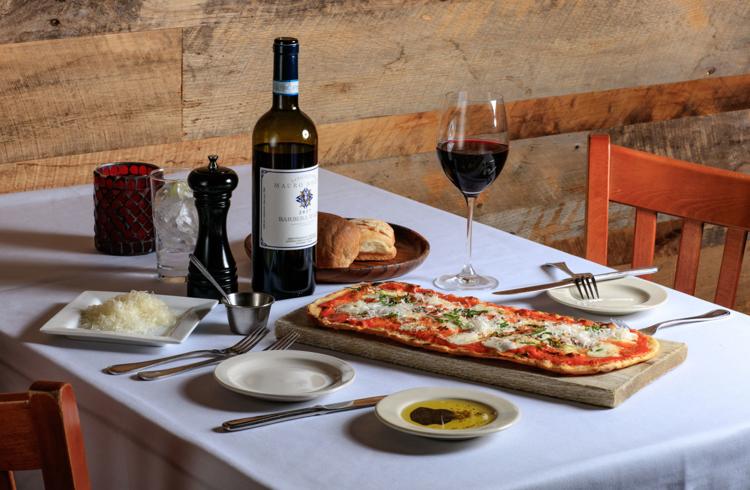 FINE DINING
Trattoria Marcella
In seeking "Italian soul food," guests to Trattoria Marcella should be comforted by its splendid old-school Italian food cuisine, which evokes warmth and happiness and gluttonous pleasure. Brothers Steve and Jamie Komorek opened Trattoria Marcella in St. Louis' Lindenwood Park neighborhood in 1995. Striving to create a space for relationships to flourish with the assistance of delicious food, they named the restaurant for their mother. While Trattoria Marcella has remained a treasured fine dining experience for the city, it also has gained recognition from The New York Times, Gourmet, Wine Spectator, the St. Louis Post-Dispatch and Feast Magazine.
The menu offers Italian-American cuisine that seamlessly weaves the traditional and the inventive – from classics like veal Marsala and homemade spaghetti and meatballs, through exciting, inspired plates like the caramelized cauliflower with olive oil and grated, cured egg yolk, to the crispy chicken liver risotto. Steamed mussels, hand-spun pizzas and a variety of salads round out the mouthwatering menu. A favorite on the Platinum List, Trattoria Marcella boasts a menu with which guests simply can't go wrong.
Trattoria Marcella, 3600 Watson Road, St. Louis, 314-352-7706, trattoriamarcella.com
Runner-Up: Sidney Street Cafe
Runner-Up: Tony's
---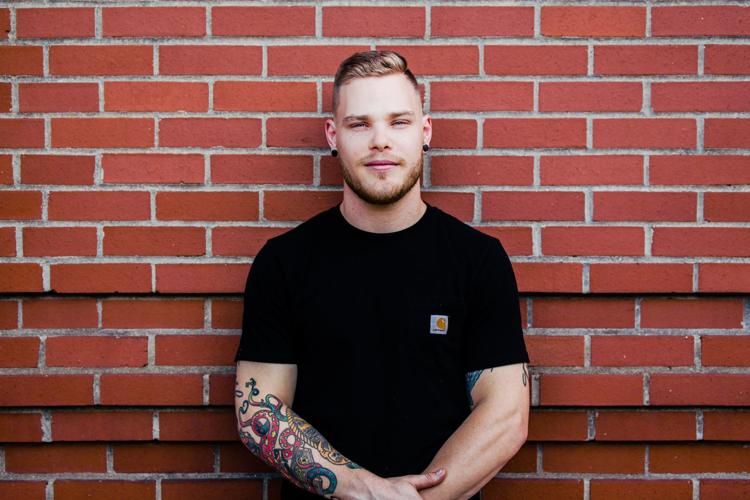 MIXOLOGIST/BARTENDER
Tim Wiggins of Retreat Gastropub
Topping the Platinum List as best mixologist/bartender, Tim Wiggins of Retreat Gastropub hasn't always been behind the bar – but since he found his way there, no one wants him to leave.
Retreat Gastropub is a trendy combination of industrial and earthly, where concrete floors and wooden tables mix with a wall of greenery and floral centerpieces. So it only makes sense that the original cocktail menu would provide options for every disposition – there are tropical drinks served in kitschy tiki cups, for instance, and moody martinis. Wiggins leads the beverage program at Retreat Gastropub, offering a seasonally rotating menu of spirits, wine and craft beer. Many of the cocktails are made with in-house products like cold-pressed juices and syrups. Wiggins' program even features a "Guess Who?" cocktail where patrons are asked yes or no questions pertaining to their ideal cocktail, and these responses create a customized concoction. Fans of Retreat Gastropub might also want to check out Yellowbelly: Owners Travis Howard and bar manager Wiggins joined forces again to create this chilled, ocean-inspired hangout in St. Louis' Central West End, where the drinks beg to be consumed out of a coconut.
Retreat Gastropub, 2 N. Sarah St., St. Louis, 314-261-4497, retreatgastropub.com
Runner-Up: Truffles
Runner-Up: Tony Saputo of The Benevolent King
---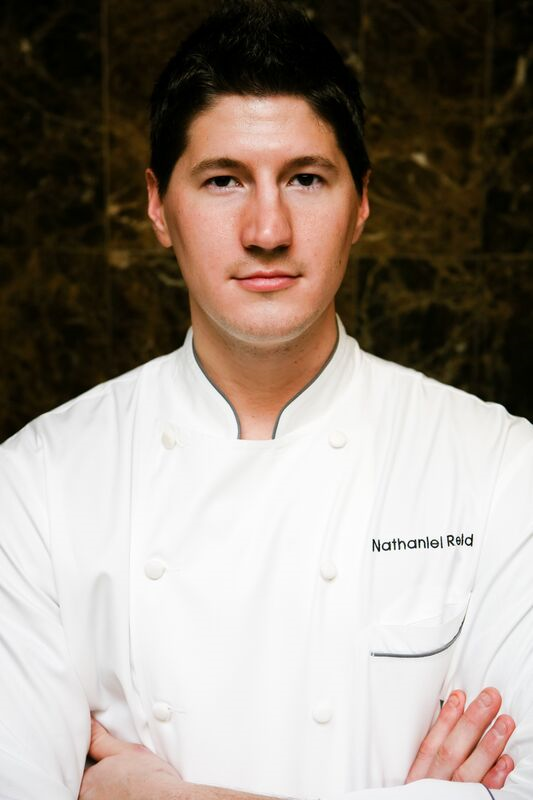 PASTRY CHEF
Nathaniel Reid
Chef Nathanial Reid's journey to creating mouthwatering and eye-catching confections has taken him across the globe. Before attending Le Cordon Bleu in Paris and working for several Michelin-rated restaurants as a pastry chef, Reid hailed from Farmington and attended the University of Missouri. A desire to be closer to family ultimately brought Reid and his wife to St. Louis, after which Nathaniel Reid Bakery soon opened in Kirkwood.
Reid's inventive, whimsical and tasty treats made him a previous Platinum List winner. His Kirkwood bakery offers a selection of sweet and savory specialties, from pastries and poundcakes to macarons and meringues. If patrons aren't distracted by the gorgeous offerings in the long display case, they can choose from a diversified menu of delicious quiches, sandwiches (an LN fave is the chicken salad on croissant) and salads.
Nathaniel Reid Bakery, 11243 Manchester Road, St. Louis, 314-858-1019, nrbakery.com
Runner-Up: Kaylen Wissinger of Whisk
Runner-Up: Simone Faure of La Patisserie Chouquette and Bengelina Hospitality Group
---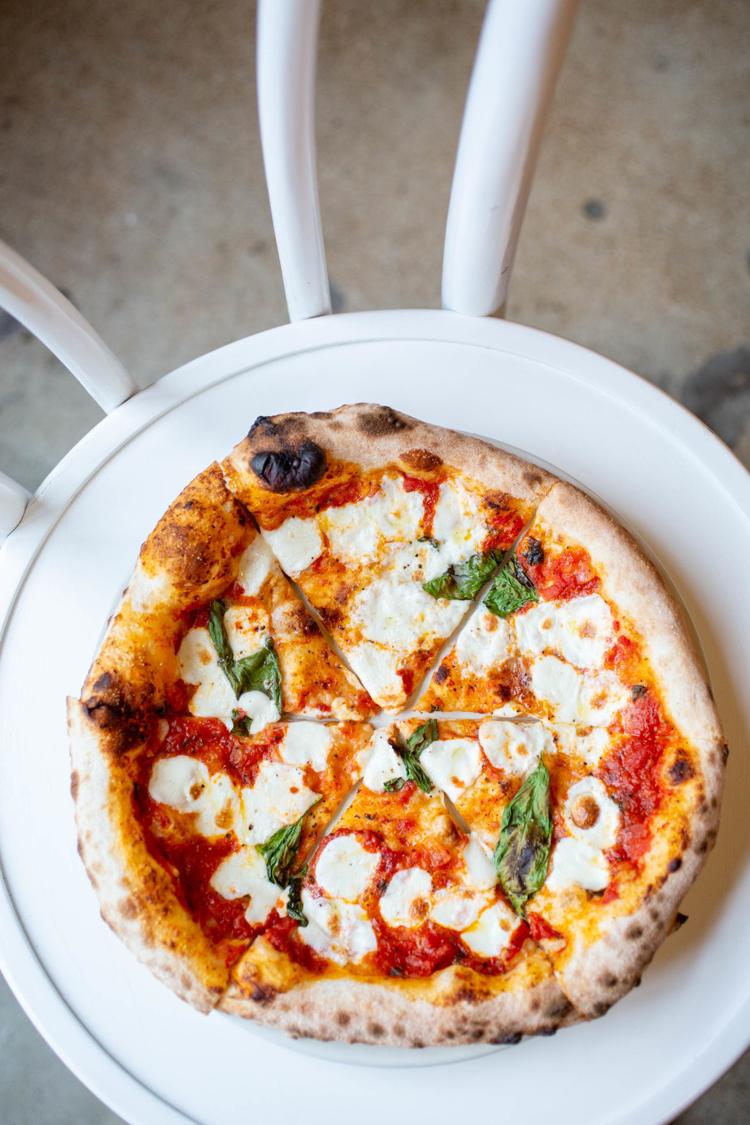 PIZZA
Katie's Pizza & Pasta Osteria
Inside Katie's Pizza & Pasta Osteria, the food and the décor are cut from the same cloth – bright, funky and fresh. A previous Platinum List winner also crowned Best Pizza & Best Pasta by Feast Magazine, Katie's Pizza & Pasta is a modern spin on regional Italian cuisine. Owned by the husband-and-wife team of Katie and Ted Collier, the establishment strives to bring artisanal Italian dishes made from local and seasonal ingredients to its Manchester Road and Clayton Road locations.
No two of Katie's pizzas are the same, and the secret is in the sauce; some Katie's sauces feature a San Marzano red as their base, while others use extra-virgin olive oil. The black garlic and artichoke pizza has a black garlic butter base, while the pesto quattro formaggi features a basil pesto sauce. All of the pizzas have an assortment of colorful, flavorful toppings like edible flowers, rosemary and a diverse group of cheeses, and guests have a range of additional toppings to choose from. These extra indulgences include farm eggs, prosciutto, fresh chili peppers, white anchovies, shaved truffle and arugula. Each pizza is cooked to perfection in a wood-fired oven and served golden, just waiting for a flawless Instagram shot.
Katie's Pizza & Pasta Osteria, multiple locations, katiespizzaandpasta.com
Runner-Up: Dewey's Pizza
Runner-Up: Blackthorn Pub and Pizza
---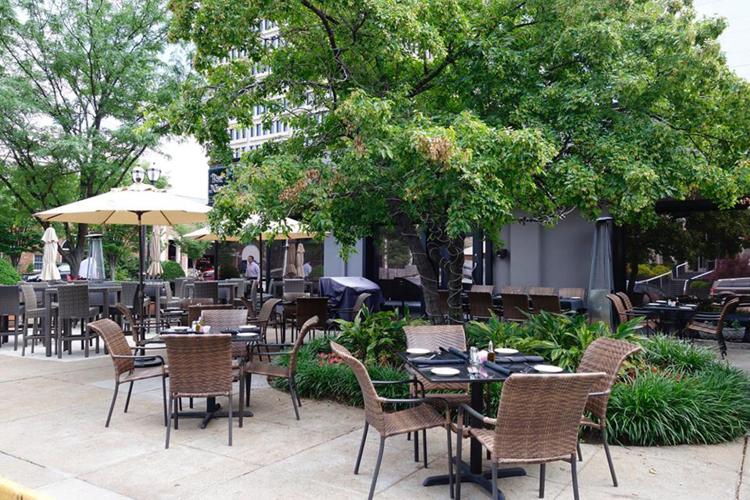 PRIVATE DINING ROOM
Café Napoli
In the heart of Clayton, Café Napoli has been a staple for fine wine and intimate dining since its opening in 1989 by Tony and Kathy Pietoso. With dark, velvety décor and dim lighting, it's a place to be seen … or not be seen.
Topping the Platinum List for its private dining room, Café Napoli offers a variety of secluded spaces to hold any type of gathering. The Café Napoli Wine Room seats eight to 12 guests with views of the restaurant or optional curtains for added discretion, while Bar Napoli can provide your next bottle. For a larger but even more exclusive assembly, the Napoli Reserve Room seats up to 50 guests and comes with private restrooms and a private entrance.
No matter what room your party is seated in, Café Napoli's arancini is a must.
Café Napoli, 7754 Forsyth Blvd., St. Louis, 314-863-5731, cafenapoli.com
Runner-Up: Herbie's
Runner-Up: Bar Les Freres
---
ROMANTIC DINING
I Fratellini
I Fratellini radiates romance. The exposed brick, large mirrors, tiny tables and red rose centerpieces are all tucked into the small Clayton venue with an air of elegant ease. Owner Zoe Robinson is the queen of staging romance – just look at her baroque and boozy Bar Les Freres or her sexy, Studio 54 Billie Jean.
I Fratellini is the perfect spot for a cozy dinner, and its menu boasts tasty Italian dishes begging to be shared. Appetizers include a burrata agrodolce with warm radicchio, balsamic vinegar, pine nuts, golden raisins and grilled bruschetta, or the grilled speck-wrapped Belgian endive stuffed with fresh mozzarella. The enticing pasta list includes pappardelle with wild mushrooms, brown butter and sage, while the grilled rack of lamb with grain mustard, herb glaze and escalloped potatoes is offered as an entrée. As noted, this is romantic cuisine in a romantic setting – share it with a much-loved one.
I Fratellini, 7624 Wydown Blvd., St. Louis, 314-727-7901, ifratellini.com
Runner-Up: Tony's
Runner-Up: Bar Les Freres
---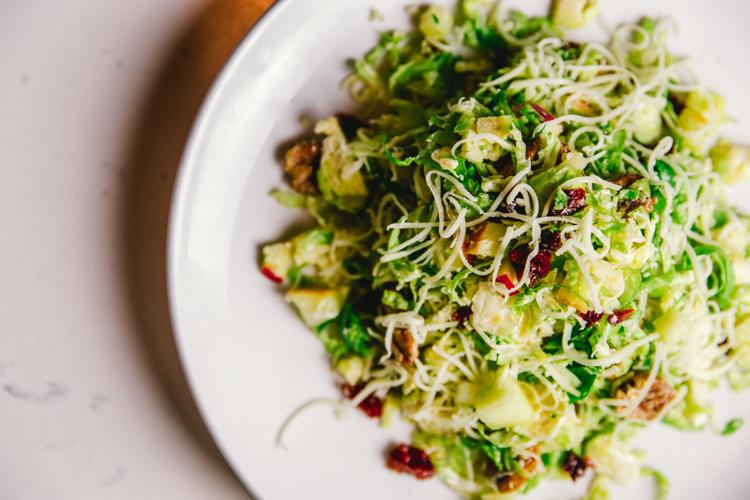 SERVICE/STAFF
The Clover and The Bee
Sitting on a corner in Webster Groves' historic Old Webster business district, the white building housing The Clover and The Bee is both stoic and comforting. Owners Mark Hinkle and Jesse Mendica, also of neighboring Olive + Oak, searched for a perfect name for the restaurant that would inhabit this enduring, light-filled space, which previously housed a bookstore. That name came from a short poem, Emily Dickinson's "To Make a Prairie," with a straightforward message: follow your dreams.
The staff and the service at The Clover and The Bee capture this sweet simplicity and optimism. It's a laid-back establishment, whose patrons can pick up an espresso at the walk-up coffee window or enjoy a cocktail at the bar during happy hour. Offering a wide range of Italian-inspired cuisine, The Clover and The Bee serves breakfast, lunch and dinner. To-go items are available for patrons in a hurry, but the cheery, floral décor (reminiscent of Dickinson's prairie) and kind staff will likely have them wishing they could stay awhile.
The Clover and The Bee, 100 W. Lockwood, St. Louis, 314-942-1216, thecloverandthebee.com
Runner-Up: I Fratellini
Runner-Up: Louie
---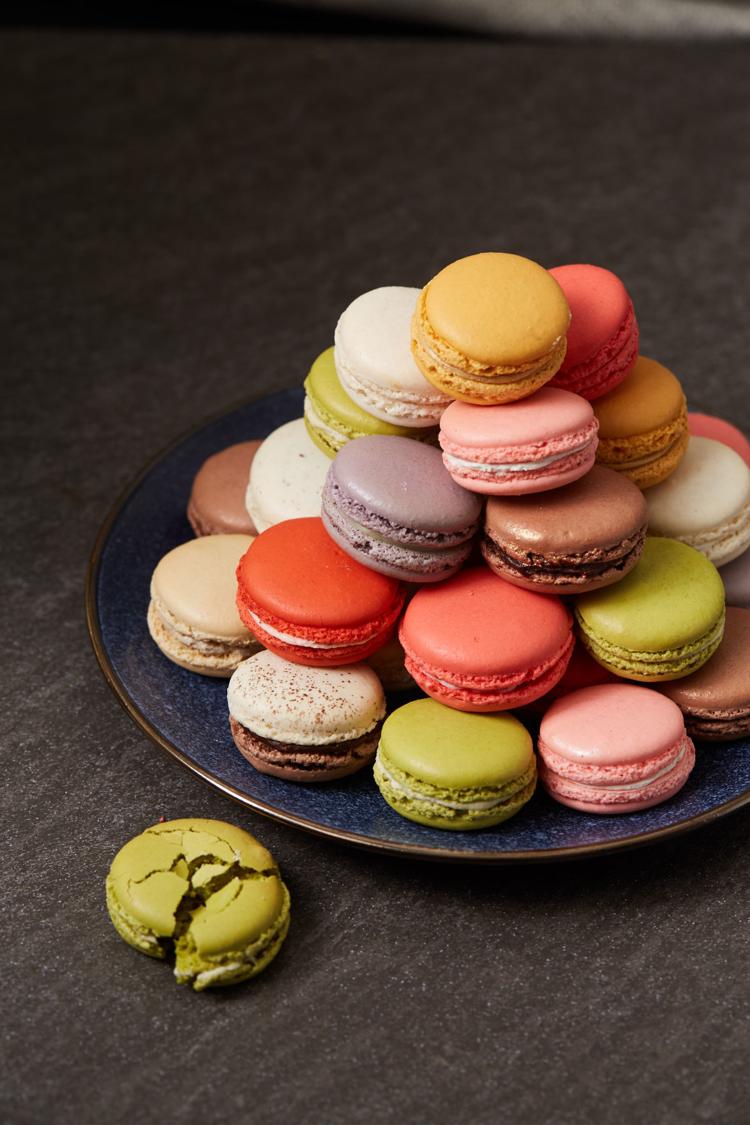 SWEET TREATS
Nathaniel Reid Bakery
Nestled in an unassuming Kirkwood strip mall, Nathaniel Reid Bakery oozes sophistication with a selection of sweet and savory delicacies that make every day a reason to be "cheat day." Owner Chef Nathaniel Reid, also a Platinum List winner for top pastry chef, creates a display of beautiful and ornate treats that are almost too beautiful to eat.
The pastries range from the simple – like the lemon-and-lime tart called Aurora – to the intricate – like the Helene, with almond crumble, poached pears, caramel cream and Chantilly chai tea. Offerings like the Jarmo, composed of pistachio cream, pistachio cake, strawberries and raspberries, can take your taste buds on a tropical trip during the long Midwest winter. Aside from pastries, the bakery offers chocolates, meringues, poundcakes and jams accompanied by an extensive list of macarons that could rival a Versailles tea party.
Nathaniel Reid Bakery, 11243 Manchester Road, St. Louis, 314-858-1019, nrbakery.com
Runner-Up: Piccione Pastry
Runner-Up: SweetArt