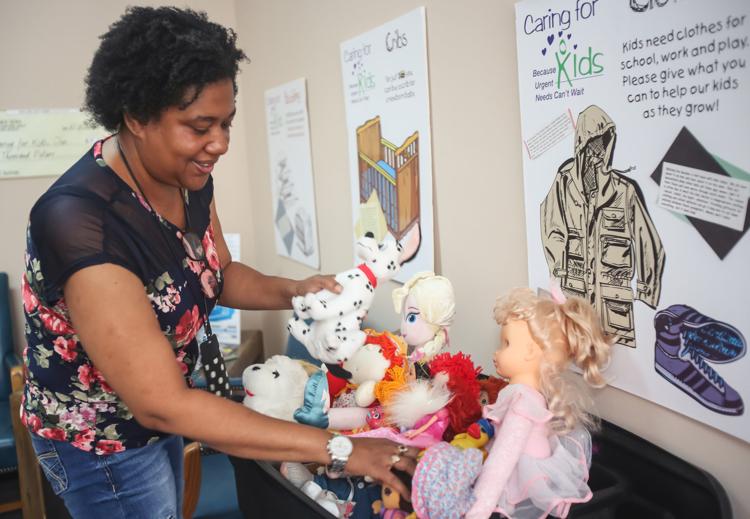 More than 15 years ago, Judge Susan Block was troubled by what she saw in her courtroom at the St. Louis County Family Court. Many of the children who appeared before her lacked basic necessities, and resources were scarce. Working with other community leaders who shared her concerns, Block established Caring for Kids in August 2003.
"The mission of Caring for Kids is pretty specific, allowing us to help children in need who are abused, neglected or at risk," says executive director Jan Abrams. "Our kids come to us through the St. Louis County Family Court system, so we know that these are kids who already may have issues. We want to make their lives better, and we want them to feel that someone cares about them."
Abrams reviews each request to ensure it fits the organization's mission and the goods or service requested will make a real difference to the child. And while many worthy organizations work to improve children's lives, Abrams notes that Caring for Kids is unique: "We don't believe that kids should wait for what they need, so I answer every caseworker's call within 24 hours, tell him or her that I will work on the case, and our goal is to get the child what he or she needs within five working days."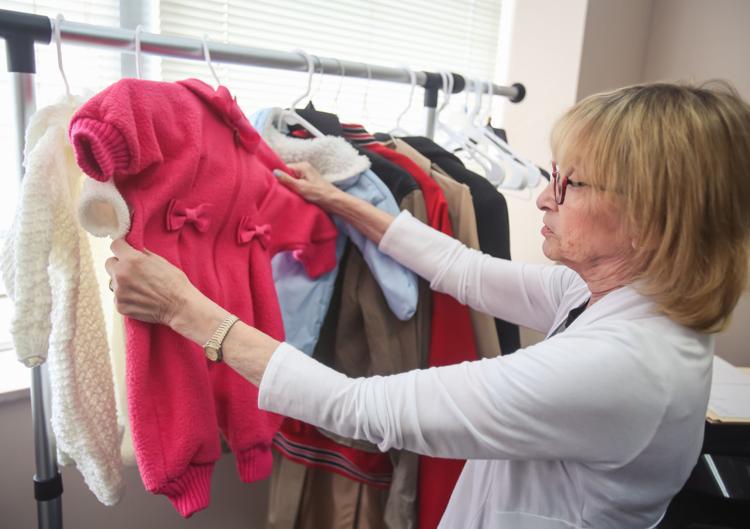 Serving about 300 children per year, the organization has become known for providing beds and cribs so children can sleep safely at home. "Children should never share beds," Abrams says. She notes that some children sleep on wooden pallets, sofas or hard floors. "We are able to have twin beds delivered to these children, often within 24 to 48 hours of the request, with brand-new sets of bedding."
Other items provided by Caring for Kids include school uniforms, bus passes, food, and tuition for programs or camps. The organization is also starting a Young Friends of Caring for Kids Program that will engage young St. Louis professionals who want to assist with the Caring for Kids mission and perhaps eventually serve on the board of directors.
Abrams is passionate about her work and its results. "These kids may live in different ZIP codes, but they want to be like the rest of the kids; most of their parents want what's best for them," she says. "I tell folks that we take things for granted, like sleeping in a bed at night. These children [might] never have slept alone before. We can do so much with just a small amount of money, but we need to help these kids so that they know someone out there cares that they grow up to make a difference. I know I can't save them all, but I can save some of them, and I'll keep trying until we just can't any more. They're all worth it." 
Caring for Kids, 8000 Bonhomme Ave., Clayton, 314-726-5437, caringforkids-stl.org
---
Volunteer Spotlight: Herman Jimerson
When Caring for Kids founder Susan Block asked Herman Jimerson, a local attorney, to consider joining the organization's efforts three years ago, Jimerson says it was "love at first sight for the mission and the children." Now serving as president of the Caring for Kids board, Jimerson describes his fellow board members as "warm, genuine people with hearts that fill the room each and every moment we meet."
At each board meeting, executive director Jan Abrams shares a story of how Caring for Kids has improved a child's life. "It's a story of a life that was touched by the generosity of our group," Jimerson says. "I like looking around the room at the faces of our members and seeing all eyes intensely fixed on Jan as she leads us to the revelation that giving hearts do make a difference. It's normally a story of something as simple as providing a bed for a child to return home to or a pass to a gymnasium to build up a young person's confidence after being bullied."
Jimerson leads monthly board meetings and participates in the organization in other ways as needed. "When there is something you can do that eases the suffering of another, particularly a child, we are called to do that," he says. "We must dig deeper in our efforts and our thought processes to find a solution. There will always be a solution or something that can ease the pain."
Jimerson notes that Caring for Kids provides surprisingly simple things that make a remarkable difference. Clothing, bus passes to take children to activities to help increase self-esteem and confidence, tutoring, or a comfortable bed are among the basics that Jimerson sees changing lives.
"But above all, we provide love to a world that's in sore need of that balm," he says. "We extend our hands to change lives, to give to those who deserve it, the children, the best opportunities. We extend that mission to all."