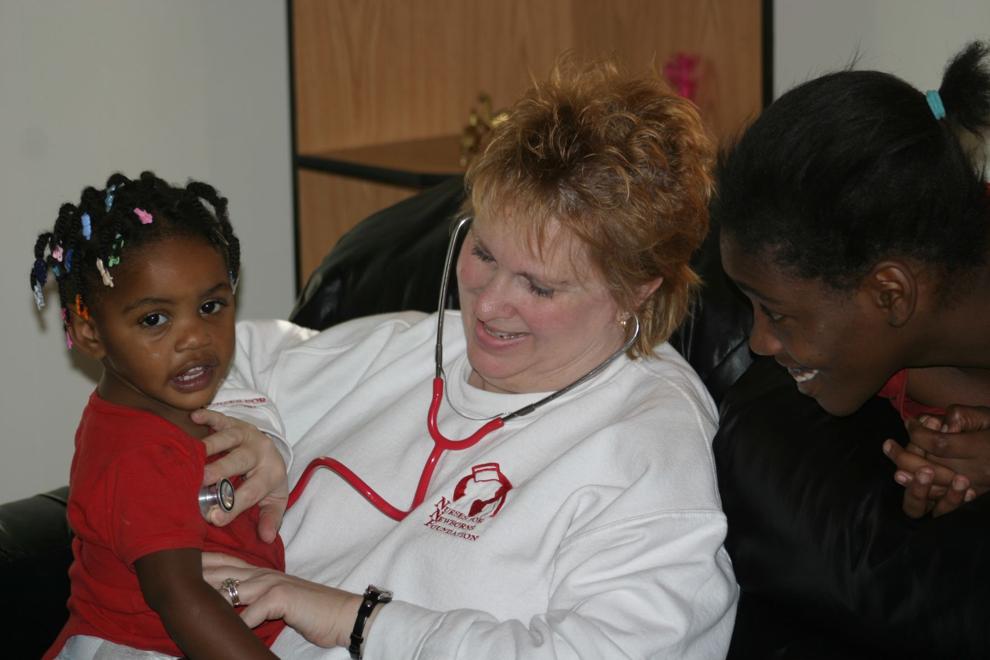 Melinda Ohlemiller can tell a lot of stories. She recounts numerous tales of heroic and lifesaving interventions that mirror plots on television medical dramas – except they're real. As CEO of Nurses for Newborns (NFN), Ohlemiller and her staff provide a safety net for families that are expecting a baby or have an infant at home.
"We have highly moving stories, like the nurse who takes a pregnant mom's blood pressure, finds it excessively high, summons an ambulance and the baby is immediately – early, but safely – delivered in order to save the mother's life," Ohlemiller says. "We have had a nurse walk into a home and start CPR on an infant the family thought was just drowsy. Another nurse pulled a family out of a burning mobile home."
And then there are the significant everyday stories. "Moms who are praised for the first time in their lives," she lists as one example, continuing, "a grandmother who learns to put the baby on his back to sleep, a teen mom who stays in school at the nurse's encouragement – our staff have stood over baby scales and applauded when they show a few ounces gained and brought a rocking chair to a mom with no furniture."
All this happens because NFN provides home visits by experienced, registered nurses who provide health care and resources, screen for common concerns and teach positive parenting skills. The overall goal is to prevent infant mortality and to promote safe, healthy pregnancies and infancy. The organization focuses on offering significant prenatal support to pregnant women, as well as babies who are medically fragile or born to mothers who are teenagers, have mental health concerns or disabilities, or families with very limited resources.
"Every family comes to us with concerns – but also strengths," Ohlemiller says. "Our nurses build upon those strengths and provide encouragement when new parents are not yet confident in their skills."
Families receive donated materials needed for safe infant care plus basic health screenings and information, including how to perform infant CPR, how to clear a baby's airway, how to set the baby in the safest sleep positions and how to recognize illness. "We know that our services save lives," Ohlemiller says. "They also save money in the long run as we aim to prevent infant health crises, child abuse and neglect; reduce infant injuries, preventable hospitalizations and emergency room visits; increase immunization rates; decrease poor birth outcomes; and connect families with community resources." Some families served by NFN don't have nearby extended family to assist and might not have positive parenting role models.
"We continually have our eye on ways we can prevent infant mortality," she says. "Because we bring all of our services to the families' homes, we remove the barrier to health care that lack of transportation can cause. We also can provide donated emergency supplies for families who have no other way to get them. Clean diapers can keep an infant out of the emergency room with a threatening infection. A safe crib can literally make the difference between life and death."
Ohlemiller is grateful for the help of hundreds of volunteers who sort donations and supplies for the families, create "baby showers in a bag" with newborn clothing and other items, and gather additional donations. Without this logistical assistance, it would be impossible to continue serving almost 3,000 families in 20 Missouri counties each year. If parents, caregiving grandparents, other relatives and younger siblings of the babies are included, more than 7,000 people receive some sort of education or assistance.
"In recent years, due to rising rates of depression, anxiety and stress in the mothers we serve, we have added the services of licensed clinical social workers for parents who want additional support or brief counseling," Ohlemiller says. "Some families also work with an NFN Community Health Worker who provides peer support, community outreach, service navigation, language interpretation and consultation regarding culturally appropriate support for immigrant and minority families."
Nurses for Newborns, 314-544-3433, nursesfornewborns.org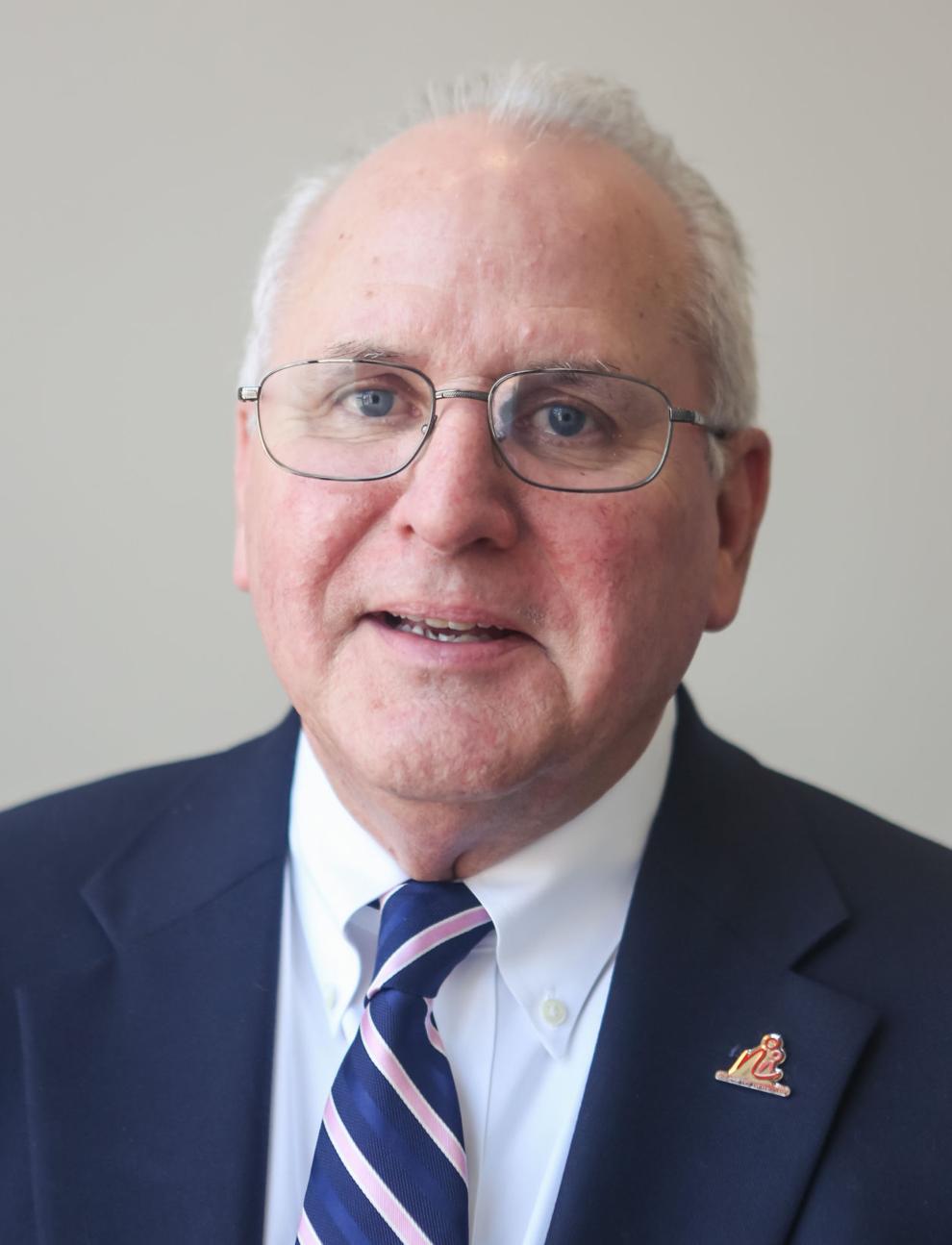 Volunteer Spotlight: Rich Gallaher
Accountant Rich Gallaher became involved with Nurses for Newborns (NFN) in 2001, when his friend Mary Jane Driscoll, then president of the board of directors, invited him to join its finance committee. Little did he know that he would be following in his friend's footsteps.
"At that time, referrals for services were outstripping their resources, and I assisted in developing various procedures to better prepare for seasonal revenue fluctuations," Gallaher says. After serving as board treasurer, Gallaher became board president in 2016.
Now that he's focused on more than the figures, Gallaher has a true appreciation for the whole scope of services provided by NFN, pointing out that the organization serves "some of the most vulnerable." As board president, Gallaher participates in various subcommittees, monthly finance committee and executive committee meetings, and board meetings. He estimates that it adds up to about 10 hours per month.
"My work is meaningful because I see firsthand how the mission of Nurses for Newborns impacts our service region in a positive way by improving the lives of the families we serve," he says.
That said, Gallaher again emphasizes the important task of NFN in saving lives and strengthening families. "Our work results in fewer emergency room visits [and] healthier babies and mothers, which equates to less strain on our public finances and facilities," he says. "What our nurses do can best be described by paraphrasing our mission statement: NFN exists to provide a safety net for families most at risk in order to prevent infant mortality."