Ready Readers invites parents and guardians to join their children in exploring the endless possibilities of the imagination through a shared story-time experience.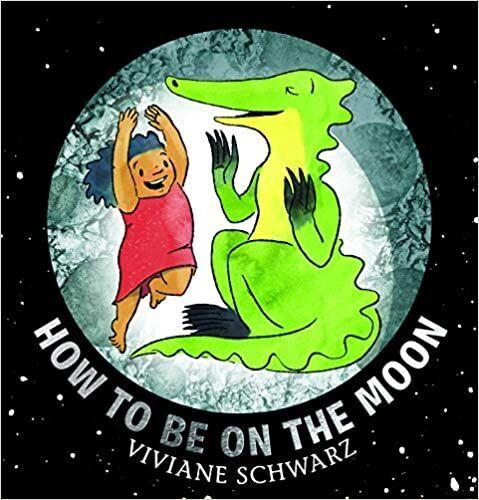 "How to Be on the Moon" by writer/illustrator Viviane Schwarz features an adorable yin-yang duo: the fearless and excited adventurer Anna and her trusty sidekick (and imaginary friend) Crocodile. Utterly enthusiastic and endlessly confident, Anna introduces the idea: "LET'S GO TO THE MOON!" Crocodile, the more rational of the pair, reasons: "But that's out in space. Space is dark, and there's nobody there, and the moon is really very far away. It will be almost impossible."
Without hesitation, Anna responds: "I like that! Let's go!"
While Anna gets to work building a rocket ship, Crocodile packs games and sandwiches. The ensuing countdown, blast-off and journey to and from the moon are delightfully depicted by Schwarz in pencil, crayon and watercolor. There's a feeling of layering and depth in the illustrations, pulling you in to discover details within the pictures. Parents and children alike may be inspired to plan their own trip to space after enjoying this whimsical jaunt.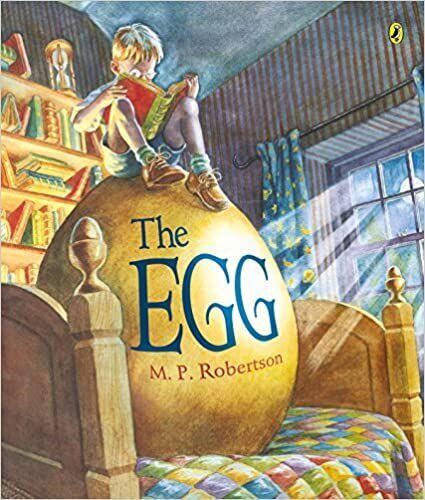 Another flight of fancy is "The Egg" by writer/illustrator M.P. Robertson, which portrays the story of an imaginative farm boy named George and his rather unusual hatchling. George finds a curiously enormous egg in the chicken coop and decides to hatch it in his room. After he tends to the egg for three days and nights, a dragon emerges, looks at George and says: "Mommy!" Like any good mother, George teaches the dragon to fly, breathe fire and battle knights. Together, boy and dragon seek adventure, including finding and reuniting the dragon with its family.
Robertson's magical illustrations glow with light and life. His watercolor spreads capture the details of the action, as well as the love between friends in this thoroughly enjoyable tale. 
Join Ready Readers (at readyreaders.org) in bringing a lifetime of literacy, learning and love to our community's most vulnerable children.