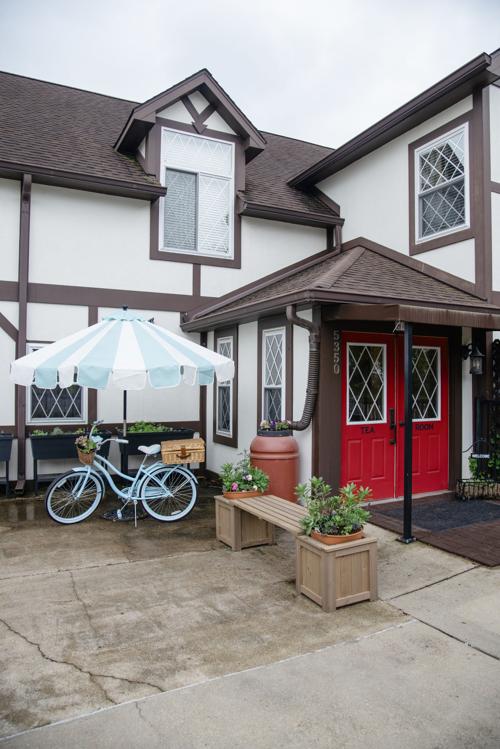 The Botanical Tea Room, well-known for its elegant "Afternoon Tea with a botanical twist," reopened its doors on April 21, National Tea Day. Steeped in history in Augusta, the tearoom's botanical garden-to-plate themed menu is always alive with the vibrant colors, textures and flavors of the season.
Picnic supplies with a botanical twist are a new dining reimagined service offered by the Botanical Tea Room this year. The new to-go retail offering proudly showcases "Missouri Grown" products from native pecans to fresh goat cheese, pesto, mushroom pâté, artisan breads, cakes, bakes, produce and preserves. Visitors can grab and go, or call ahead to have a custom picnic specially created.
"Our menu lends itself to Augusta's quaint and charming historic sense of place in the rural countryside," says owner Penelope Woodhouse. "The vineyards, nestled within the landscape of lush rolling hills, are a celebration of Missouri's agricultural heritage. Augusta became the first federally approved American Viticultural Area in the United States in June 1980.
"The Botanical Tea Room wants to give that same passion and commitment to the food it offers," Woodhouse continues. "As a Missouri Grown partner, we take pride in connecting producers to consumers and consumers to agriculture."
The Botanical Tea Room reimagines romance, nostalgia and historic menus with a modern, fresh, botanical twist. Augusta is a destination of reimagined and repurposed places from the Katy Trail to Klondike Park, and historic buildings preserved as works of art into galleries, eateries and bed-and-breakfasts.
The Botanical Tea Room is usually open on Saturday and Sunday from 11 a.m. to 2 p.m. "We do close for special-occasion bookings or private events," says Woodhouse. "It is best to make a reservation or call in advance."
Botanical Tea Room, 5350 Hackmann Road, Augusta, 314-629-1571, botanicaltearoom.com