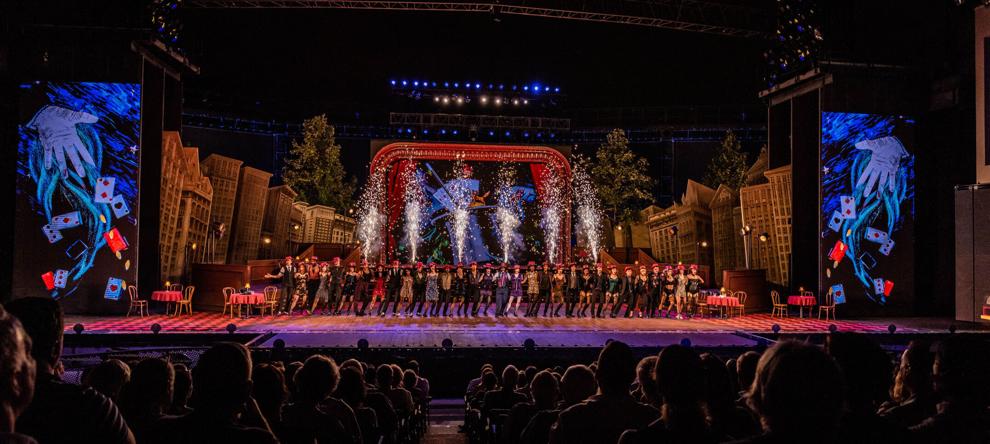 In 2021, The Muny was allowed to offer a truncated season of five shows on its Forest Park amphitheater stage, as arts groups adjusted to the ongoing presence of the coronavirus. When a resurgence of COVID-19 cases forced The Muny to abruptly shut down "Chicago," its final show of 2021, Mike Isaacson, its artistic director and executive producer, and his colleagues decided to bring "Chicago" back to open The Muny's 2022 season.
Considering that "Chicago" won multiple awards in the St. Louis Theater Circle's combined celebration of the 2020 and 2021 seasons, it gives all of The Muny's patrons another opportunity to see the magnetic production directed and choreographed by Theater Circle winner Denis Jones.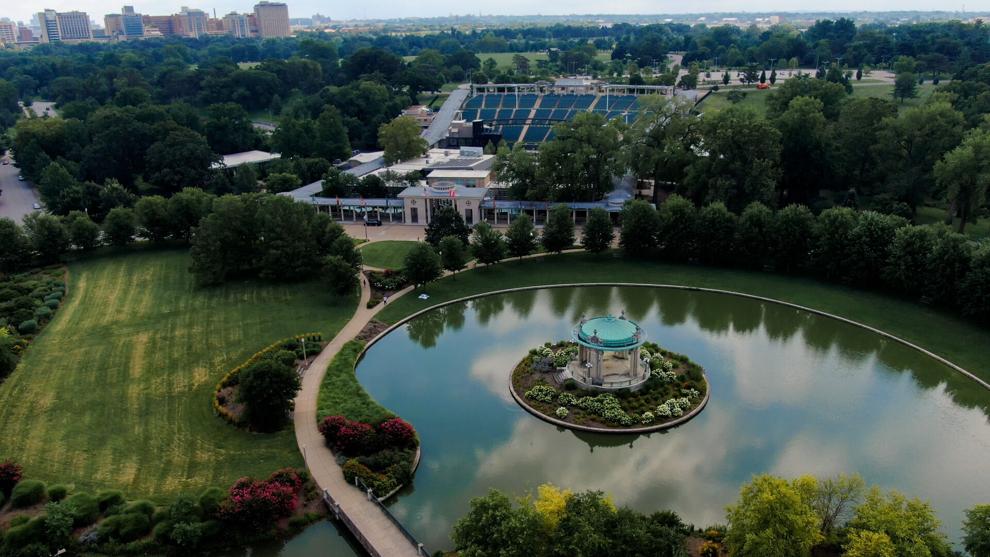 The Muny will feature two premieres in its summer season, "The Color Purple" and Stephen Sondheim's masterpiece, "Sweeney Todd: The Demon Barber of Fleet Street." It also will present "Mary Poppins" and "Legally Blonde," two musicals that have played The Muny once previously (2013 and 2011, respectively). Two perennially favorite shows, "Camelot" and "Joseph and the Amazing Technicolor Dreamcoat," complete The Muny's 2022 roster.
Isaacson underscores the significance of The Muny's annual survey of its patrons, indicating that they play a major role in the organization's selection of shows to be presented during the next season.
"'Sweeney Todd' always came up high on our surveys," he gives as an example. "It's a show people really love, growing from a cult show in 1979 to one that's been produced around the world."
The other Muny premiere, "The Color Purple," is a 2005 musical based on Alice Walker's Pulitzer Prize-winning 1983 novel about an African American girl growing up in the South in the early 20th century. Frequently targeted by censors since its publication, the novel deals with rape and incest, as well as physical, verbal and sexual abuse, while telling the ordeals and triumphs of Celie, its central character.
Steven Spielberg's 1985 film adaptation was nominated for 11 Academy Awards, while the original 2005 Broadway production garnered 11 Tony nominations. The 2015 Broadway presentation won the Tony Award for Best Revival of a Musical.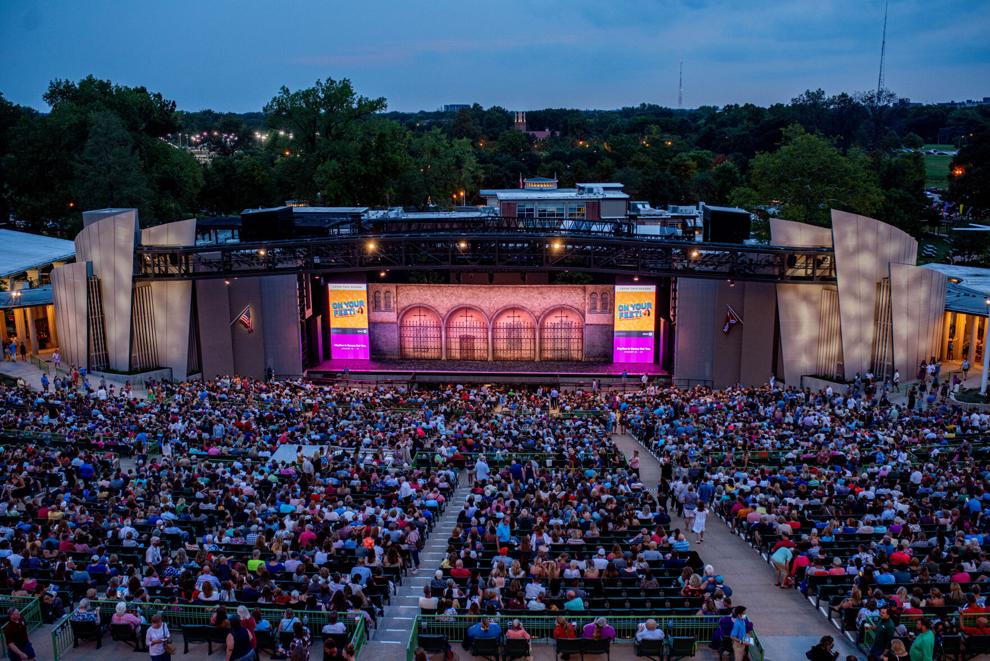 "One mistake you can make as a producer is to underestimate the audience," Isaacson observes. "We certainly have done a lot of shows with serious themes. [As for] 'The Color Purple,' it was always popular in The Muny survey, in the sense that Walker's novel is an American classic. Celie is an extraordinary American hero when you look at what she endures and goes through, and [she still] has a sense of the possibility of beauty and light. I can't think of a more beautiful and poignant story for right now."
With "Mary Poppins," "Legally Blonde" or any Muny production, Isaacson says: "When you look at every season, no matter who you are in St. Louis, the city is an incredibly diverse area, all walks of life with different aesthetics and opinions. If you want to see one show, then I think I've done the best to honor the institution's civic mission. I think this season has that."
When asked about the "traditional" shows, Alan Jay Lerner and Frederick Loewe's "Camelot" and "Joseph," by Andrew Lloyd Webber and Tim Rice, Isaacson replies: "I don't know what traditional is. (Our) 'Camelot' is using a script that the Lerner estate created a decade ago … 
"The Lerner estate worked with David Lee of 'Frasier' fame to come up with the definitive version. The story focuses on the love triangle [among King Arthur, Queen Guenevere and Prince Lancelot]. The goal for me is not to do museum theater, but to look at what is essential and how to make it new for the audience, understanding why it's classic."
Offstage, The Muny recently announced that it had met its $100 million capital campaign goal. "It's an extraordinary tribute to this community and this institution," Isaacson says. "The Muny had never done a public capital campaign in its history [of more than a century]."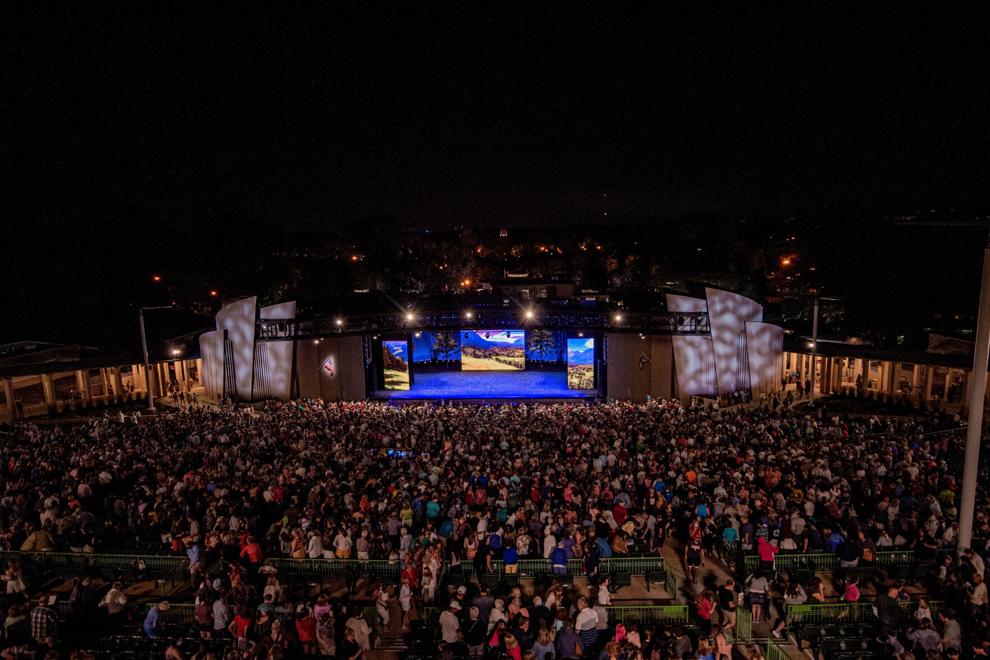 He adds: "I cannot say enough about our gratitude for this accomplishment. We have a beautiful new stage, everything backstage has been redone, new rehearsal platforms, rooms backstage. For the most part, it's done, so we can move forward."
Isaacson notes that the rest of the campaign funding "is for our endowment and for many surprises that may come our way. And we want to make sure that tickets can remain affordable for our 24,000 season-ticket holders, and that 1,500 free seats remain available for every performance."
The Muny's 2022 season, which opened June 13, runs through Aug. 18. For ticket information, visit muny.org or phone 314-361-1900.
Municipal Theatre Association of St. Louis, 1 Theatre Drive, St. Louis, 314-361-1900, muny.org