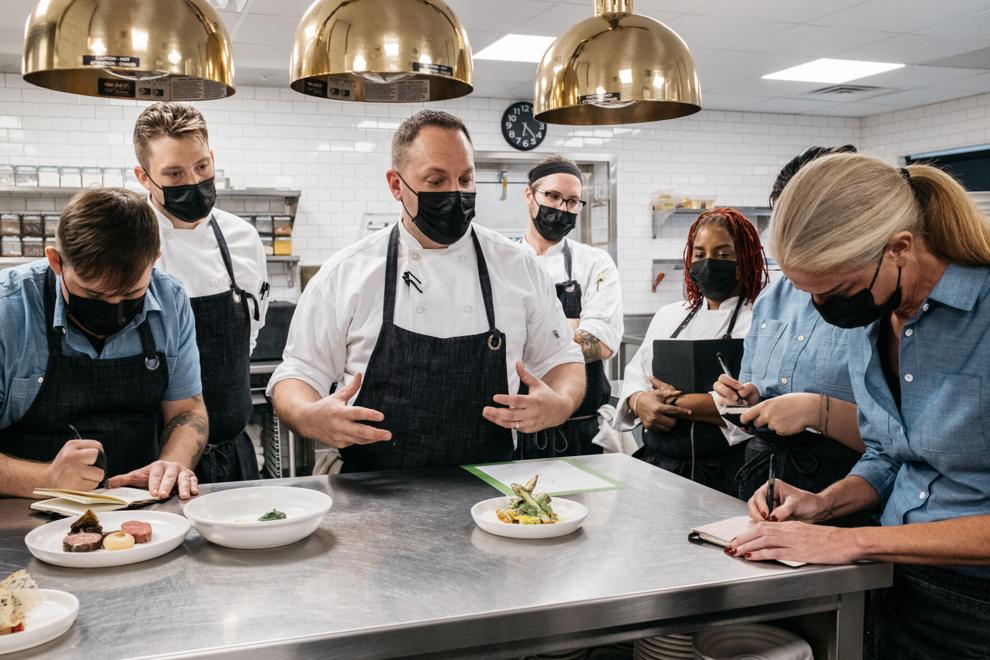 Although two-plus years have passed since the coronavirus arrived, the culinary arts here continue to struggle – and reflecting that, St. Louis' Tempus teamed this month with the James Beard Foundation (a New York-based nonprofit seeking to "celebrate, support and elevate the people behind America's food culture") to host two benefit dinners in support of independent eateries.
"When COVID-19 hit, restaurants were faced with two distinct challenges," says Drew Lucido, general manager and beverage director at Tempus, a "New American" restaurant in the Forest Park Southeast neighborhood. "The first was more immediate: How do we survive as a business and take care of our employees both physically and financially when we are faced with a virus that prevents us from gathering together?"
The second challenge, Lucido says, became more apparent as the pandemic ground on.
"We began to see the cracks in the foundation of what we had built our industry on," he says. "How would we create, moving forward, a more equitable workplace where workers felt supported and able to thrive, one based on clearly defined practices and procedures instead of what had come before?"
The James Beard Foundation sought to tackle this issue soon after the beginning of the pandemic and launched Friends of James Beard Benefit dinners as part of its Open for Good initiatives. By partnering with independent restaurants like Tempus, it aimed to truly serve its mission and support the culinary arts when they most needed support.
"The dinners serve as fundraisers, where those restaurants that have benefited from the previous culture of the culinary world are able to donate their time, money and resources to help create a more equitable culinary world as we move forward," Lucido continues, noting the foundation has made a point of supporting marginalized individuals in the culinary arts.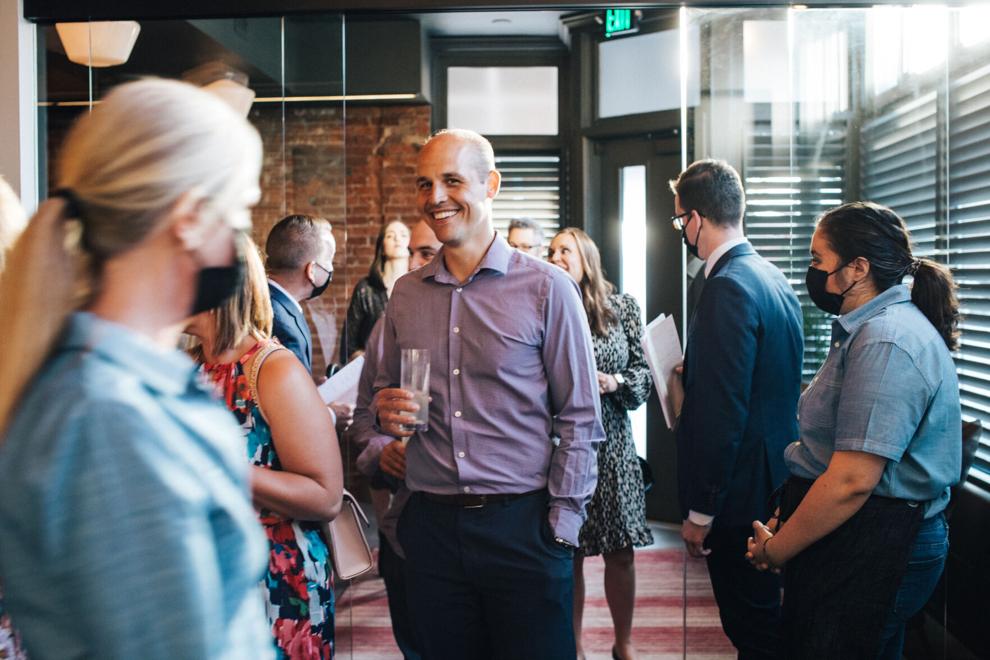 Chef Ben Grupe and his team at Tempus have crafted an incredible menu to match a carefully curated experience for guests at the benefit dinners. The events raised nearly $10,000 for the James Beard Foundation.
"This money will go toward providing critical resources to help independent restaurants build the capacity to come back stronger, more equitable, more sustainable and more resilient," Lucido says.
Tempus hopes to continue supporting the foundation with future collaborations and, along the way, keep spreading the word about the importance of backing the culinary arts here.
"Supporting local restaurants means supporting the community," Lucido says. "During the pandemic, we all realized that the communal experience of eating and drinking was an important part of our lives, one that all of us missed and yearned to have back. The continued support of diners and the community allows us to create the special experience that we missed during COVID."
Tempus, 4370 Manchester Ave., St. Louis, 314-349-2878, tempusstl.com