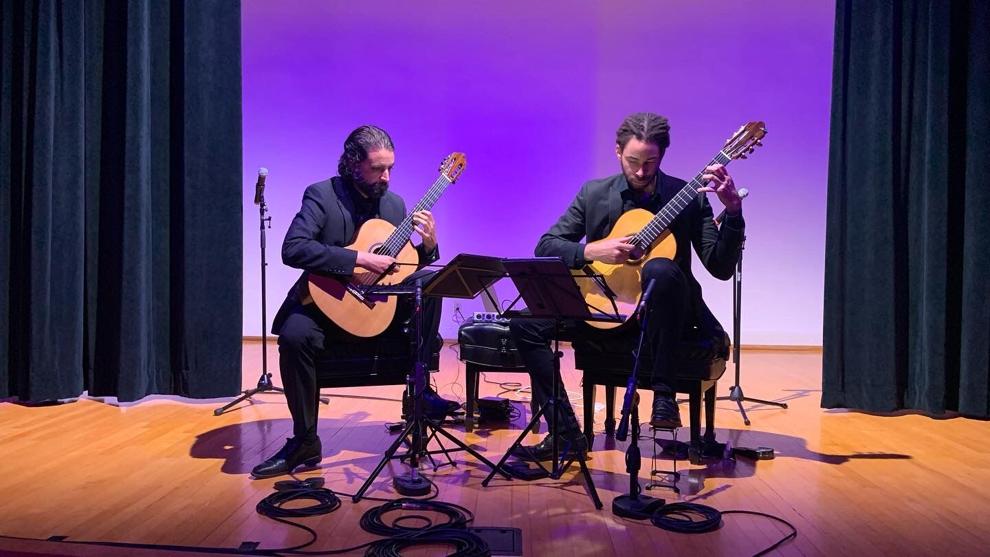 For six decades, St. Louis Classical Guitar has served as a beacon of the art form in the region. With a new leader on board and expanded programming available to students and hobbyists alike, the organization – which celebrates its 60th anniversary this year – looks to the future as a dynamic nonprofit making an impact across the area.
"When I see a number like that – 60 – and I've only been with this organization since Jan. 22 – it tells me, 'Hey, I've gotta make sure I'm doing this right,'" says Brian Vaccaro, SLCG executive director. "I wouldn't say it's daunting, but 60 years does carry a weight to it. I want to be a good steward for the organization while making sure it progresses into the modern era."
Formerly known as the St. Louis Classical Guitar Society, the nonprofit is the third oldest American organization centered on classical guitar. For those who are unfamiliar with the instrument, classical guitars resemble acoustic guitars with some minor physical differences, including nylon strings on classical guitars, that result in a softer touch and sound commonly associated with the classical music and flamenco genres.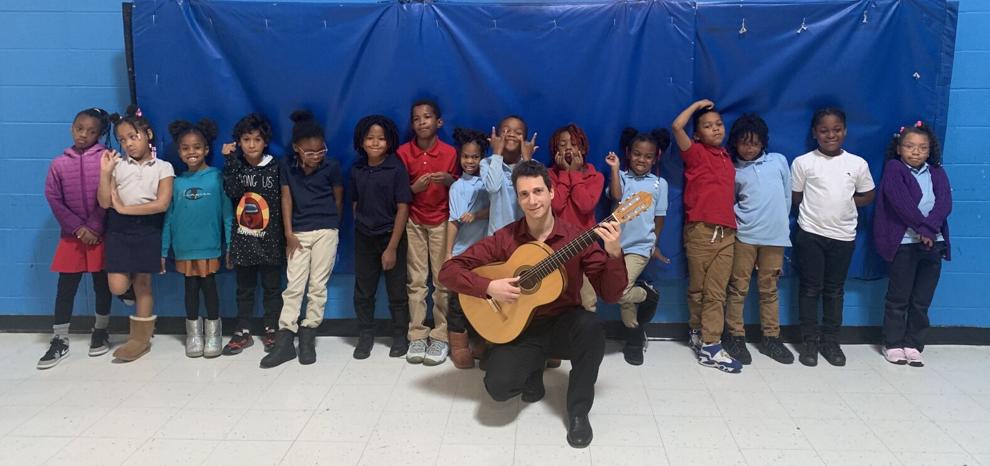 Vaccaro says that he sees SLCG's mandate split into performance, education and community engagement categories that further the appreciation and expansion of classical guitar music. For example, the organization carefully curates its renowned Guitar Masters Concert Series each year. SLCG recently announced its next concert season, which includes six performances and kicks off on Saturday, Sept. 16, 2023, at the Pillsbury Theatre.
"We bring in guitarists from around the world – often the top names in the artistic endeavor, or they're up-and-coming names in the world of classical guitar – and we curate a concert series to showcase those players," Vaccaro said.
Education also plays a central role in SLCG's programming. The organization offers its Guitar Horizons program in 18 underserved St. Louis area schools, many of which lack the funding and resources to provide music programs at all, let alone programs dedicated to classical guitar. SLCG partners with these schools and sends music instructors to teach guitar to children before class, after the final bell and even throughout the school day. Participating students range from elementary to middle and high school, resulting in 28 different class meetings and roughly 500 students throughout the course of an academic year.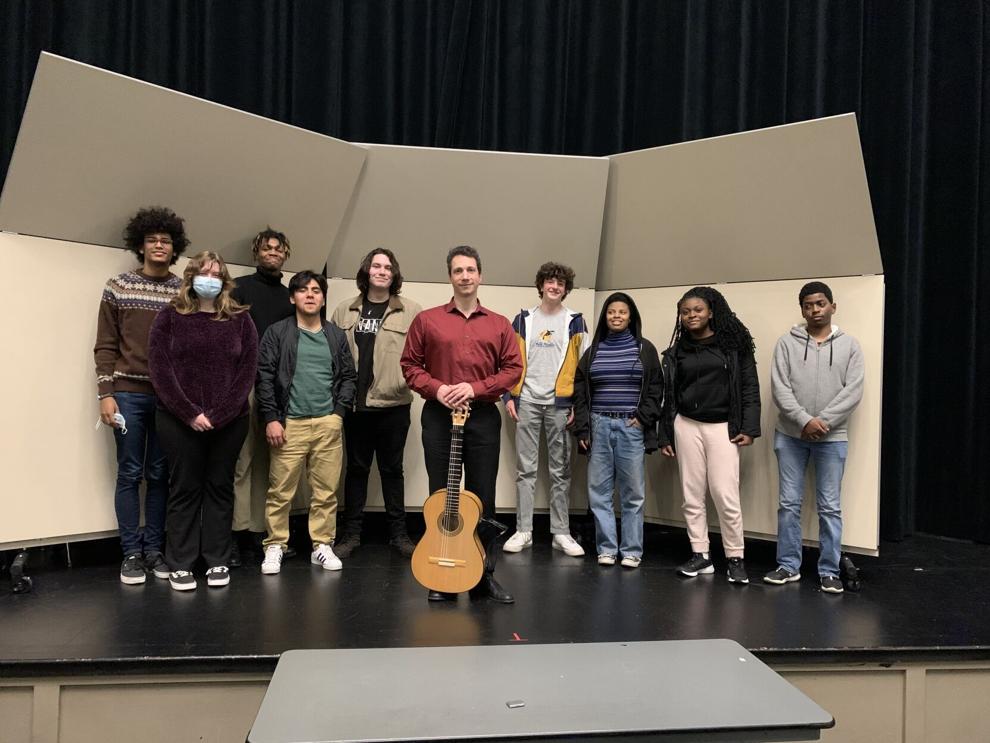 "When I started working with this organization, my biggest goal was to try and cast a bigger net in terms of what we're doing and who we're reaching," Vaccaro said. "I mean that in terms of cultural diversity and generational diversity; trying to find younger audience members, younger patrons and people from different demographics. Artistic diversity is also important, so we can present not just one idea of what classical guitar is. It's a slow process, trying to push things in that direction without alienating everybody."
The final component of SLCG's mission moving forward is community engagement. The organization offers regular Open Stage events where guitarists ages 7 and older can reserve time to perform in front of a warm, receptive audience. Other community-centric programming includes the Local Spotlight series, for which SLCG puts on intimate concerts for local artists – from soloists to ensembles and more – on the second Tuesday of each month. There's also the Guitar Orchestra, which meets every other week and puts on two to three performances every year. It's open to the public, so anyone can participate as long as they become a member.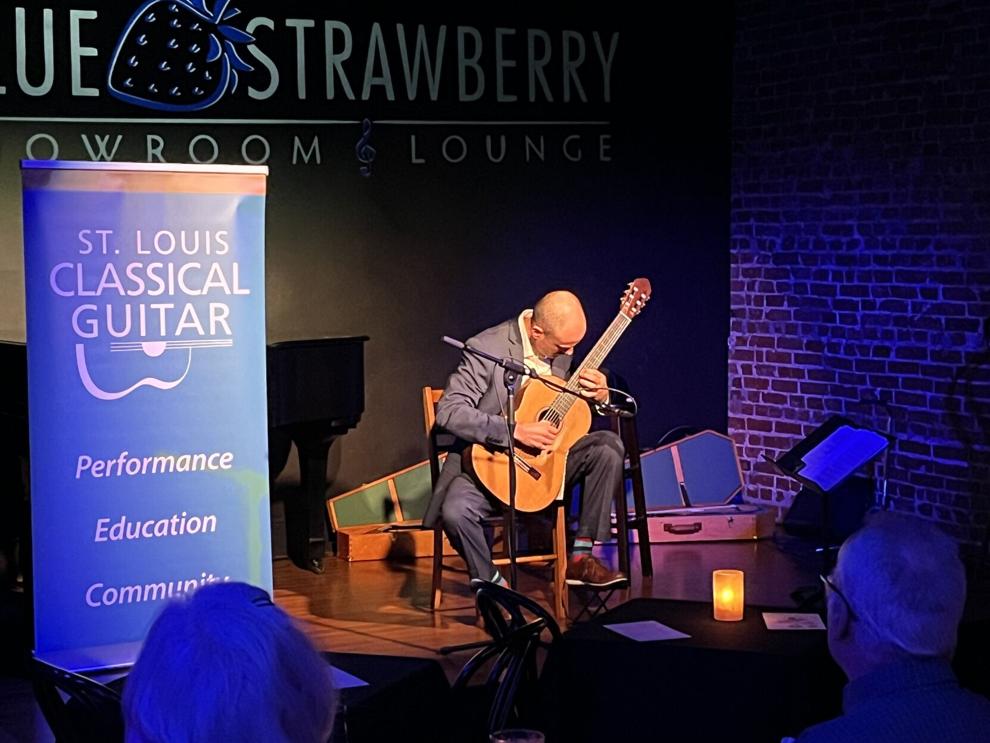 At its core, SLCG is about community. It's largely donor-funded (though it does receive money from various grants) and requires volunteers to assist with events. Each of SLCG's initiatives pushes the organization towards sustainability and long-term implications for the arts community in St. Louis.