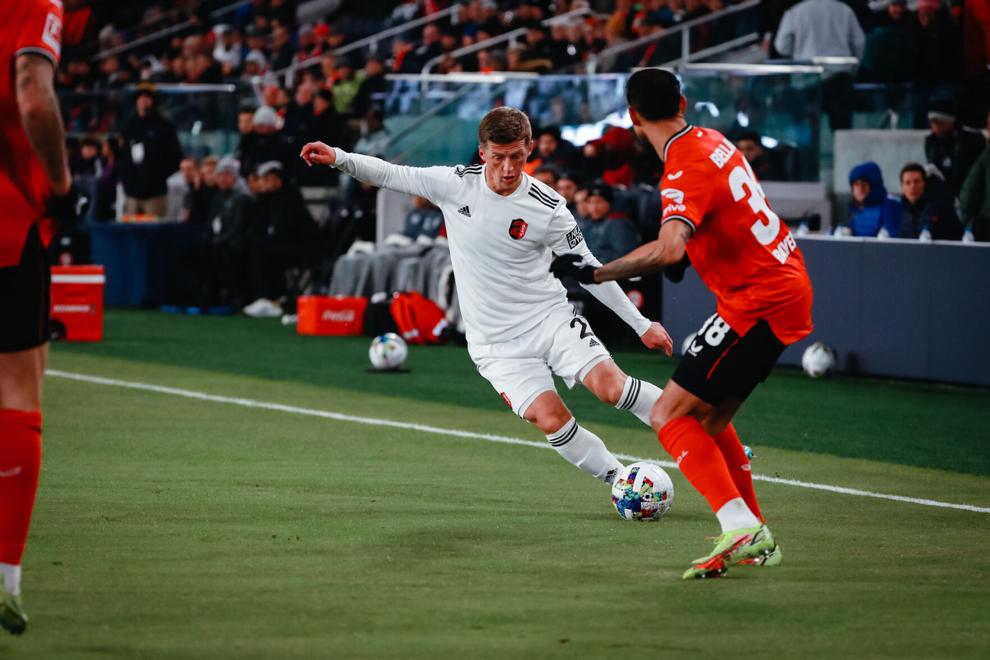 Matt Sebek apologizes for his hoarse voice and clears his throat. "My vocal cords are still recovering from all the excitement of the weekend," he says. The chief experience officer for St. Louis City SC, St. Louis' new Major League Soccer team, spent 90 minutes cheering from the stands as City SC beat Austin FC in their MLS debut on Feb. 25 at Q2 Stadium in Austin. And his enthusiasm is still high as he anticipates the team's season of home games at CITYPARK, an open-air, 22,500-seat venue in Downtown West.
For those who are unfamiliar with Major League Soccer, Sebek characterizes the matches as a "community getting together for 90 minutes of extreme energy and passion. To have over 22,000 people in the stadium chanting and singing in unison is an experience unlike anything in American professional sports."
St. Louis City SC players come from multiple countries and represent an athletic melting pot of resounding talent from around the world. This global aspect of professional soccer, as seen in the popularity of the World Cup, brings more American fans to the sport.
"A lot of people are interested in the game," Sebek says. "They might not know all the rules, but I think we can all connect to the personalities on the team. We've really pushed our players and coaches to the forefront to help people learn about them." Prior to attending a match, Sebek suggests checking out the team's website or downloading the STL CITY SC app, which offers a searchable roster of stats and background information on each player.
One of the unique aspects of soccer compared to other professional sports, of course, is the nonstop play that continues for two 45-minute halves. "There's nothing to hide because there are no stoppages," Sebek says. "The energy and passion continue to build, and you can feel the crescendo. It's a fast game and full of energy." However, the speed of the 90-minute playing time doesn't mean fans will be quick to leave CITYPARK, as the stadium is a destination where attendees can find some of the best in St. Louis food and culture.
"Our club has worked tirelessly over the past few years to curate one of the most unique and special match day experiences in Major League Soccer," Sebek says. The in-stadium food program, CITY Flavor, features food partners that represent authentic regional tastes, from vendors with established St. Louis restaurants to up-and-coming food trucks. "Every match will feel like a food festival," Sebek adds. CITYPARK is a cashless venue, so individuals can enjoy a "frictionless" experience with check out free shopping and high-speed Wi-Fi.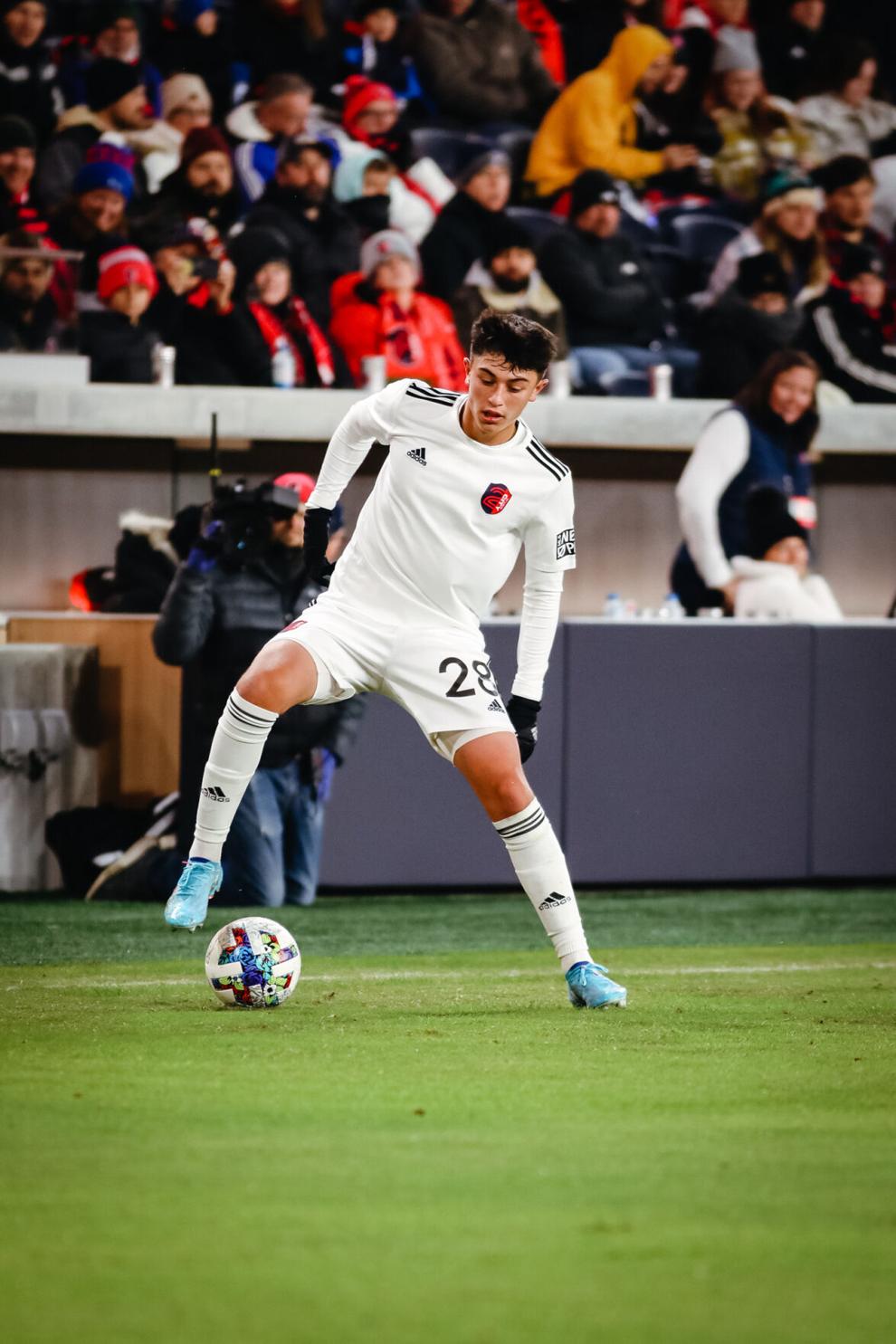 Match attendees also are encouraged to browse the stadium's permanent art installation in CITYPARK's southwest corner. Designed by nationally recognized local artist Damon Davis, "Pillars of the Valley" is a tribute to the residents of Mill Creek Valley, the predominantly Black neighborhood that was demolished in the 1950s for urban renewal. CITYPARK sits within the neighborhood's former footprint. "With 'Pillars of the Valley,' we are setting out not only to bring awareness to what happened to Mill Creek Valley and honor its residents but also to bring about a continued conversation about racial inequity and change," Sebek says.
One of the most highly anticipated games of the inaugural City SC season is the May 20 match at CITYPARK against Sporting KC, Kansas City's MLS team. On Sept. 2, Sporting KC will host CITY SC at Children's Mercy Park, a MLS stadium that accommodates more than 18,000 fans in Kansas City, Kansas.
"St. Louis exists in the middle of a lot of Major League Soccer cities," Sebek says. "The idea that Kansas City fans can travel here and be home sleeping in their beds that night if they so desire makes it a real European-style away day. Sitting in the middle of Chicago, Nashville and Kansas City, we're excited to show some Midwest hospitality. We want people to travel here."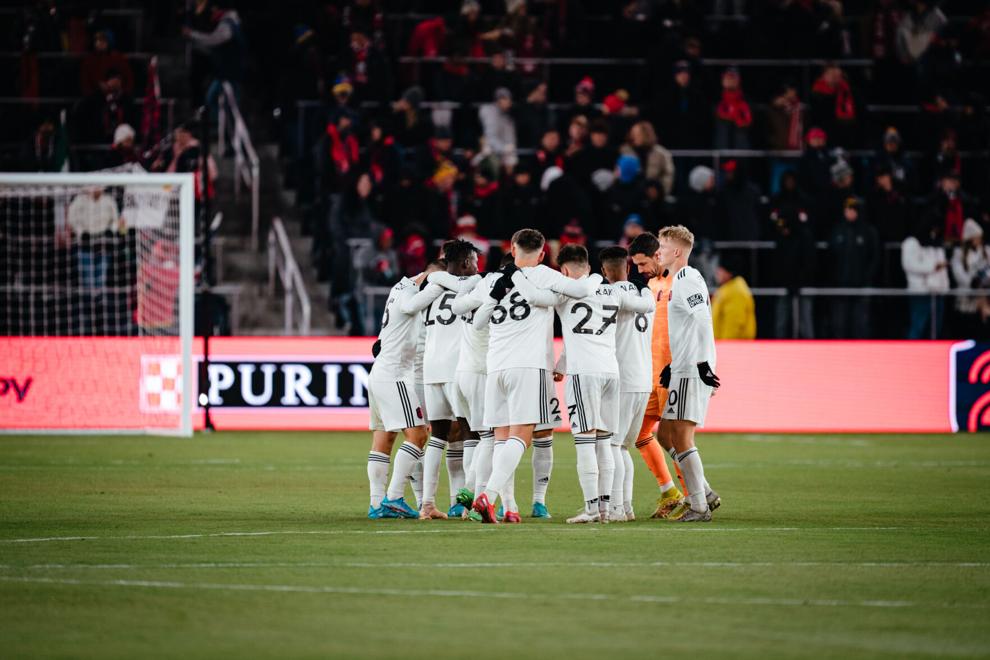 Sebek notes that City SC's local ownership group has worked hard to bring one of the world's most popular sports to St. Louis. "CITYPARK is really a reflection of the progress of St. Louis and the region," he notes. "It's a fully immersive experience that invites you
to connect to the game like you never have before."