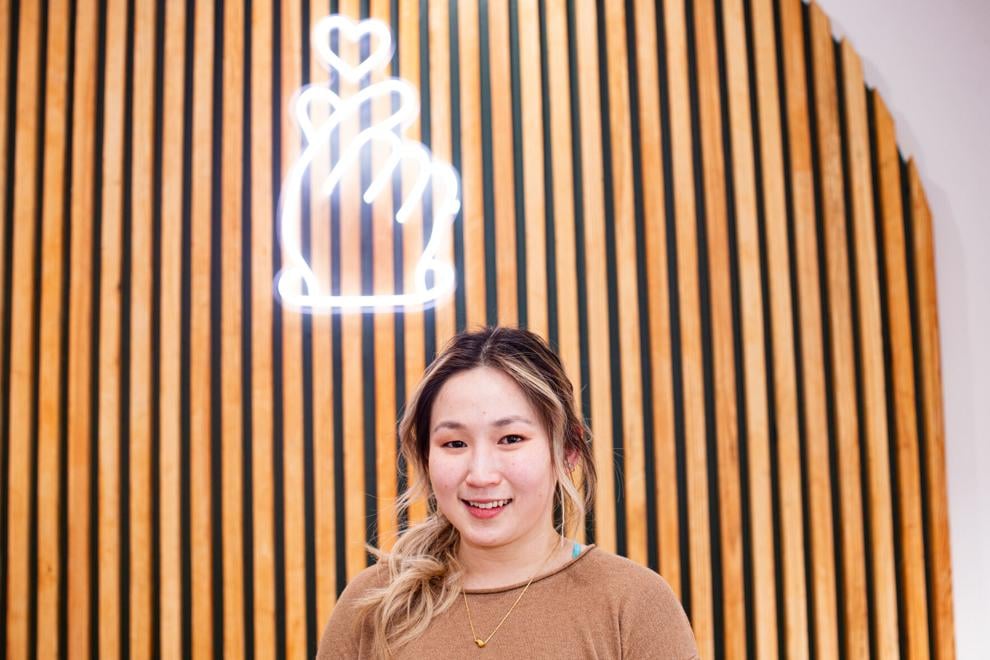 At the metro area's first Korean dessert café, visitors will find a vibrant array of sweet treats. Spoonful Dessert Cafe, which debuted on Feb. 17 in unincorporated St. Louis County, features bingsu (shaved ice with sweet toppings), taiyaki (fish-shaped cakes with diverse fillings), bubble tea and coffee.
The café comes from St. Louis native Monica Lee, who was introduced to bingsu during family trips to Korea. Before opening her first business, Lee worked in public relations and was previously based in China, before returning home due to the COVID-19 pandemic. While helping as a manager at her cousin's Joo Joo Restaurant, also in unincorporated St. Louis County, she began to miss her favorite flavors from abroad and decided to offer bingsu on the menu as a way to test the concept for her own café – and the idea caught on.
Lee designed Spoonful with a casual, inviting feel to invoke café culture in Korea, filling the space with wood accents, colorful hanging lamps and a neon fixture of the popular Korean love sign – the thumb and index finger forming a heart.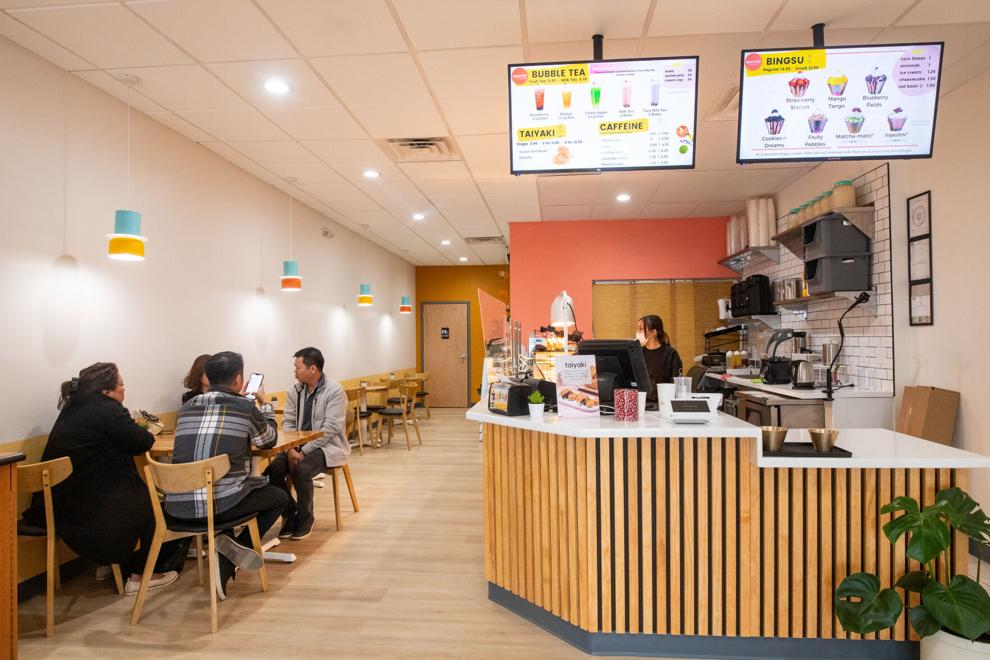 From the menu, guests can choose from a short list of desserts and drinks that she intends to expand over time. Eating the shop's shaved ice is like stuffing your mouth full of freshly fallen snow that tastes like ice cream, Lee says, adding: "It's very soft and fluffy, and you'll want to dig right in."
The milk-based bingsu comes in such options as strawberry, mango, the Post cereal Fruity PEBBLES, the green tea-leaf powder matcha and the rice cake injeolmi.
House-made taiyaki, a popular Korean street food, comes fresh from the griddle, taking on a crispy, golden-brown exterior and a chewy center filled with the hazelnut spread Nutella or sweet red bean. To pair with the confections, guests can choose from bubble tea in flavors like taro milk tea and green apple with lychee, as well as lattes from the metro area's Blueprint Coffee in options like vanilla or lavender.
"I'm just really excited to introduce taiyaki and bingsu to St. Louis," Lee says. "I think St. Louis has an appetite for new foods and new flavors, and I'm supergrateful for the reception and welcome we've received so far."