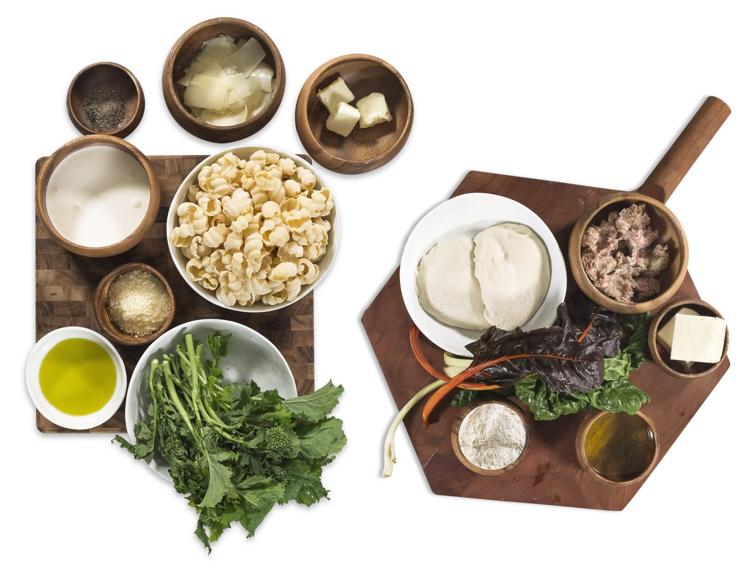 What brings everyone to the table in your household? In modern times, when people can disconnect from one another through a myriad of distractions, one universal pull seems to reunite us all: mealtime. Award-winning chef Katie Collier and her family are building on that important bond through Vero Pizza & Pasta.
"We wanted to create new experiences in people's homes," Collier says. "We thought the meal-kit delivery business was the best way to reach more people. The pizza and pasta meal kits arrive in temperature-controlled boxes. The kits include fresh ingredients, a recipe card and video, chef hats, plus fun conversational questions to encourage laughing and bonding while cooking. These kits encourage families to come together."
The recipes offer diverse flavors in a package that anyone can tackle, whether you are a novice or an aficionado in the kitchen. "Italian cooking is so simple and elegant," Collier describes. "You create these incredible pizzas and pastas that look masterful. Growing up and visiting my mother in Italy taught [my brother and me] about curating meals. In Italy, you go to specific vendors and markets to find ingredients. We make this great dough and pasta, and curate ingredients, for you and your family."
Building on her success with the Katie's Pizza & Pasta Osteria restaurant franchise, Collier brings its authentic tastes, including the famed Neapolitan dough, directly to your home – all while supporting the larger community. "My favorite thing about Vero is that we've partnered with Operation Food Search to teach family, friends and kids about giving back," she notes. "For each Vero kit delivered, we donate an emergency meal to a kid in need."
Vero's intuitive website allows kit creations for any dynamic of family or friend group, with delivery options to all of Missouri and Illinois, including Chicago, as well as Nashville, Memphis, Indianapolis and Louisville. The holidays promise new additions, which you can bring to dinner parties or serve at your own gathering.
"The kits are designed for any kind of experience you want to have, whether it's creating a date night or sophisticated dinner party or family time," Collier says. "It's also a unique thing to gift people. We have a lot of parents sending Vero kits [as care packages] to kids away at school. All of the recipes are by me. So if you want to bring Katie's into your home, this is the way to do it."
The experiences she hopes to deliver to people's doors extend from her own family experiences. Building Vero alongside her husband, Ted, mother, Belinda Lee, and brother, Johnny Lee, plus her siblings-in-law and a cousin, epitomizes the company's vision. Family, Collier has discovered, is by far the most important ingredient in any recipe.
Vero Pizza & Pasta, St. Louis, veropizzaandpasta.com