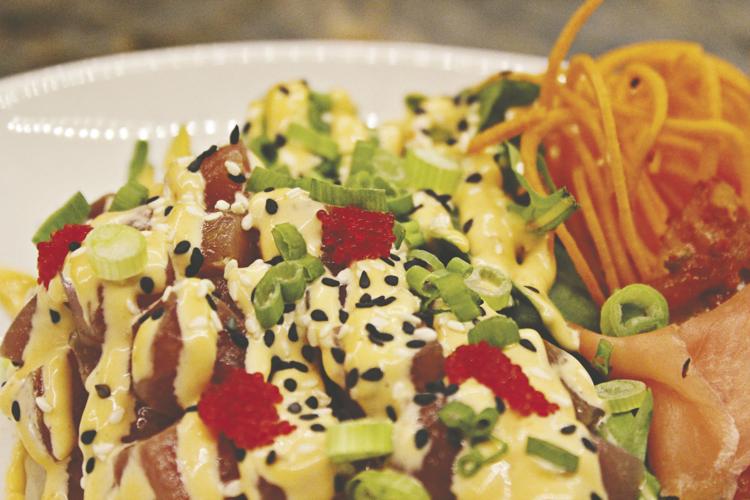 Take a trip around the world to discover different tastes and flavors – all without leaving St. Louis. One neighborhood restaurant and butcher shop in Ladue promotes palate exploration at such a sensational level as to receive worldwide recognition.
"We may be a small neighborhood place on one hand … You know what to expect when it comes to service, food and drink," Aleksandar Jovanovic, general manager and wine director at Truffles & Butchery, says. "On the other hand, though, we are versatile and attuned to the community we serve. We offer a broad range of items on our ever-changing menu."
Truffles & Butchery sources directly from its recently acquired farm to create fresh cuisine. "We try to be seasonal but don't limit ourselves in any way," Jovanovic explains. "That means there's no limit to what you can experience at Truffles. We constantly add something new."
It's that inventive spin that brings in both regulars and new clientele. The restaurant's setting also proves another draw. "Our patio is secluded, with farm-sourced vegetables and herbs in custom-designed, in-house planters," Jovanovic notes. "It's become a wonderful little addition. We have fans for warm weather and heaters for colder weather. Plus, it can seat up to 40 people. We have plans for the next several seasons, so its constant evolution will continue to attract."
Truffles & Butchery incorporates items of interest found at food and wine markets from around the globe to diversify its menus. The restaurant and shop recently received recognition for its outstanding wine collection: a Jury Prize 3-star award from the London publication The World of Fine Wine. "It's a dream come true," Jovanovic says. "There are only 50 in the North American continent and 112 selected worldwide from over 5,000 applicants. To be included in such company is truly special. We've been [earning] this top-notch award since its inception four years ago. It's a phenomenal feeling, and we're just riding that highway right now."
For those wishing to whip up their own unique meal, the Butchery proves a vital source for fresh meats, seafood, breads, cheeses, vegetables and more. Choose your recipe, pick up delectable ingredients and snag a bottle of vino to impress friends and family.
"You can go into any decent restaurant and get your favorites – and we provide that in spades more than anybody else," Jovanovic comments. "If you want to experience something unusual and off the beaten path, though … something that may be recognized in the next five to 10 years, we offer that as well. You don't have to travel to find it. This unassuming neighborhood nook has it on offer, which makes us special."
Truffles & Butchery, 9202 Clayton Road, Ladue, 314-567-9100, todayattruffles.com