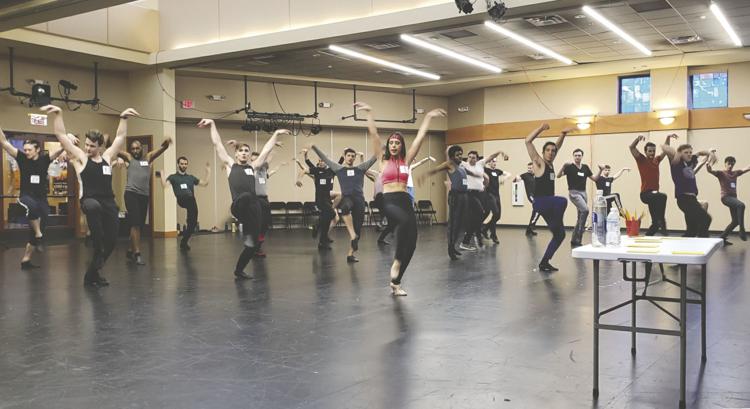 Lights down, curtains up! The spotlight is on STAGES St. Louis as it prepares for another enlightening year of entertainment. For artistic director Michael Hamilton, it all begins with a careful selection of shows that embrace diversity and offer variety in programming.
"I select material that elevates the human condition and instills a sense of optimism in one's future," Hamilton says. "STAGES has a patron base that includes young and old, male and female, first-time theatergoers and theater aficionados, and everything in between. It's important to find something in a season that will appeal to each and every patron."
As associate producer, Andrew Kuhlman manages all administrative functions for STAGES. "The job has many different responsibilities and each are incredibly exciting, ensuring no two days look alike," he details. "I always enjoy creating and strengthening communication among groups of people."
As with every season, a new set of challenges arises, including forming a cohesive working unit from new and seasoned employees. Additionally, as STAGES rents its space to other theater companies, there is the almighty task of transporting a village's worth of equipment in for the multi-month season, and then back out again at the end.
"Casting each season is a complex process," Kuhlman adds. "The work the artistic team does to bring all of this together and to make sure it runs smoothly is a true feat. I'm proud of them each year!"
This multifaceted process requires the precise expertise of passionate players throughout every department within the theater company. And year after year, STAGES delivers, proving the talents of those on and behind the stage.
The reward for this productivity can be seen in the spectators' faces. "I absolutely love when the audience leaves saying, 'I don't know how they could top that!'" Kuhlman cheers. "It makes me smile because I'm sure I've heard that exact sentence at our last production and I know I will hear it again at our next."
As you slip into your seats for showtime, remember this year to appreciate the incredible efforts of those charged with bringing a play or musical to vivid life.
"Continue to support the arts," Hamilton appeals. "The presence of arts in a community elevates its humanity. There is no question in my mind that a vibrant, artistic community goes hand-in-hand with a more learned way of living one's life."
STAGES St. Louis, 1023 Chesterfield Parkway E., Chesterfield; The Robert G. Reim Theatre – Kirkwood Civic Center, 111 S. Geyer Road, Kirkwood; 314-821-2407, stagesstlouis.org
---
2019 SEASON
The Boy from Oz - May 31 through June 30
Disney's 101 Dalmatians - June 18 through June 30
Grease - July 19 through Aug. 18
Man of La Mancha - Sept. 6 through Oct. 6