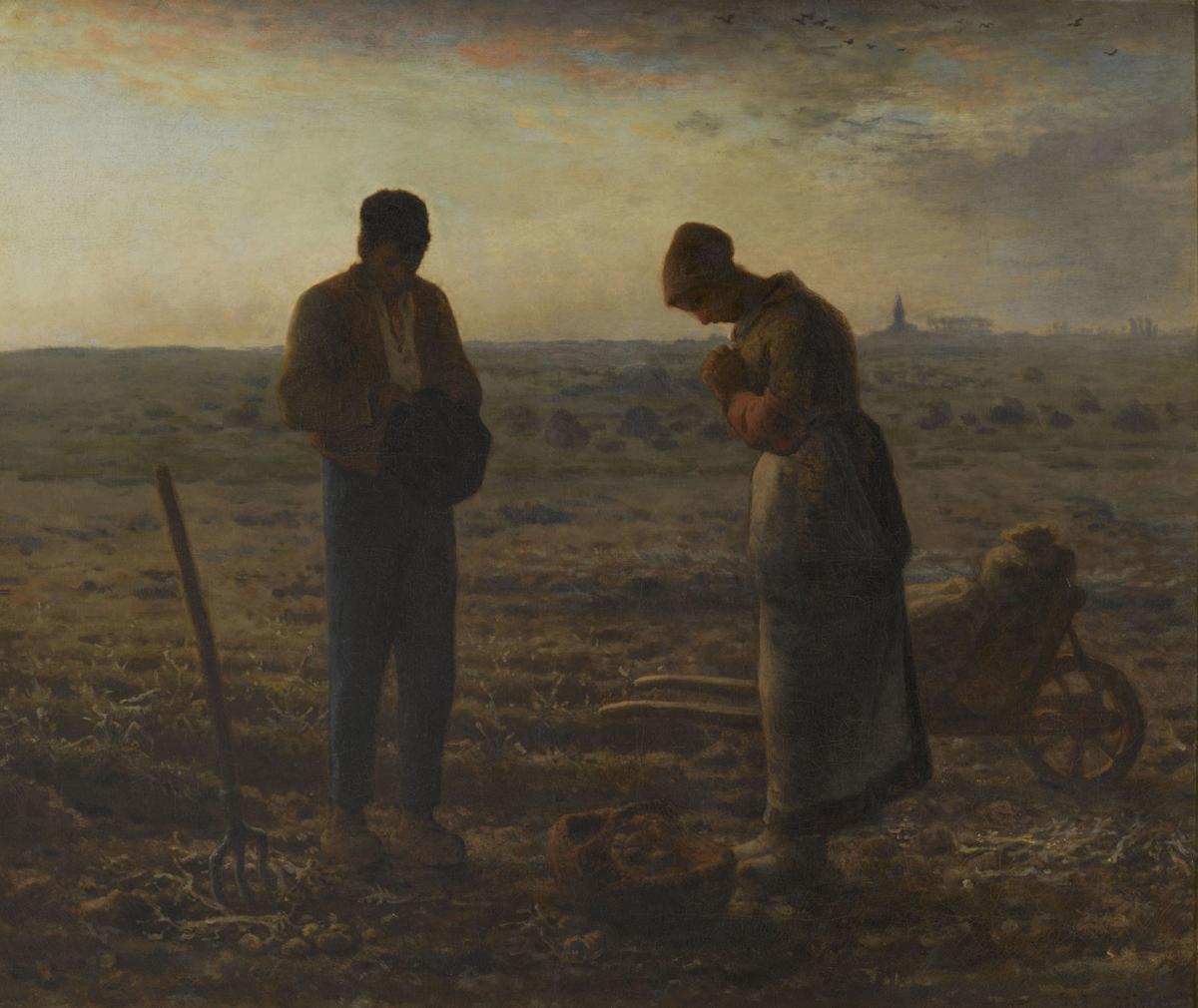 Vincent van Gogh viewed him as a mentor. Paula Mondersohn-Becker saw him as a model for her important work in early expressionism. Salvador Dalí wrote an entire book based on a single painting of his. And yet, today, his name rings unfamiliar to most people's ears. Allow Saint Louis Art Museum to reintroduce you to this pioneer of contemporary art, Jean-François Millet.
"People today don't understand how significant an artist Millet was," says Simon Kelly, curator and head of the department of modern and contemporary art. "He was controversial in his lifetime, particularly with the images he painted that ennobled peasantry. This was at a moment when the male peasantry had just received the right to vote and now held more power within the wider culture. In that context, Millet's works were seen as threatening."
His influence, however, seemed inescapable. Today, the themes present in Millet's inspiring artworks still resonate. He evokes questions on labor and oppression by focusing on marginalized people and reflecting in them a quiet dignity.
"The standout artist [influenced by Millet] is Vincent van Gogh, who produced 20 painted copies of Millet's work and who repeatedly talked about Millet in his correspondence as a kind of mentor," Kelly describes. Saint Louis Art Museum borrowed "Starry Night" from the Musée d'Orsay for the exhibition, which will be brilliantly displayed by Millet's related work of art. In partnership with the Van Gogh Museum in Amsterdam, this exhibition in its entirety showcases 110 works from Millet and those called to creativity by his talent, including Winslow Homer, Claude Monet, Camille Pissarro, Giovanni Segantini and more.
"At the end of the show is the response to Millet's 'The Angelus,' which was arguably the best known painting in the world in the late 19th century and endlessly reproduced," Kelly details. "Salvador Dali was fascinated by it and we have a group of paintings that give his unique, psychosexual response."
Still, controversy was never far behind Millet, in part due to his unrefined style. "One critic said Millet painted as if he was using earth, soil," Kelly comments. "The way he applied paint was rough and rugged. He allowed the under drawing to show through. You can see his radicalism and the reason that he shocked."
Through the mid-19th century up to World War I, modern art often depicted rural life and the rise of the middle classes, as reflected prominently in Millet's masterpieces. This exhibition on the global response to Millet reinvigorates his importance in a world still divided.
Saint Louis Art Museum, One Fine Arts Drive, Forest Park,
St. Louis, 314-721-0072, slam.org
Millet and Modern Art: From Van Gogh to Dalí
►           February 16 through May 17
►           Main Exhibition Galleries, East Building
Tickets are priced as follows: $15 for adults; $12 for seniors and students; $6 for children, ages 6 to 12; and free for members and children under the age of 5.
Jean-François Millet, French, 1814–1875; The Angelus, 1857-1859; oil on canvas; 21 7/8 x 26 inches; Musee d'Orsay, Paris, France 2020.28; Photo: Patrice Schmidt, © RMN-Grand Palais / Art Resource, NY
Be the first to know
Get local news delivered to your inbox!