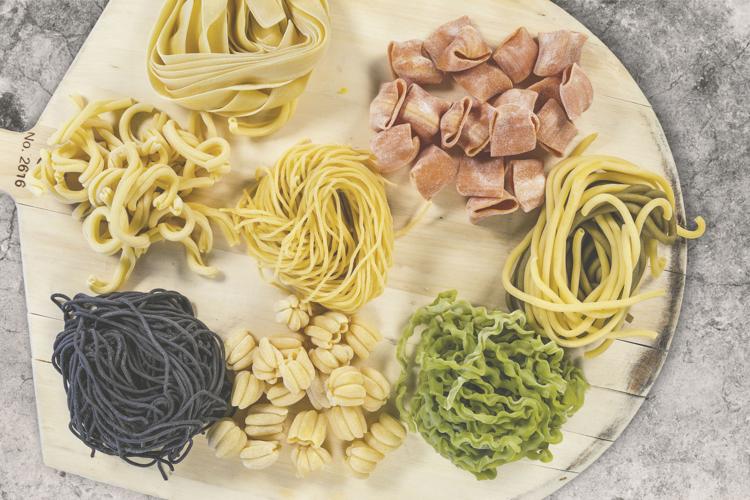 As we enter November and Thanksgiving draws near, feel the spirit of giving at Katie's Pizza & Pasta Osteria.
Each month, the two restaurant locations feature a local nonprofit and donate 100 percent of one day's earnings to the charity. Give Back Tuesdays take place on the fourth Tuesday of the month at the restaurant's Rock Hill location, and take place on the second Tuesday of the month at the new location in Town and Country. In October, proceeds from the Rock Hill location went to Lydia's House, a local nonprofit that works in faith to end domestic violence by providing transitional housing for battered women and children. Proceeds from the Town and Country location went to Team Activities for Special Kids, a nonprofit that provides athletic and social opportunities for children and young adults with special needs in the St. Louis area.
Since the initiative's inception in 2014, Give Back Tuesdays have raised more than $150,000 for local charities. Katie Collier, who co-owns the restaurants with her husband, Ted, says these monthly events are a great way to help out the community that has supported them through the years.
"This is a great time of the year to give back," she says.
"We have a lot of different noodles in various shapes and colors, so it makes a really pretty gift," Collier says.
Katie's Pizza & Pasta Osteria also provides catering services for the holidays for parties of all sizes. In addition, the new Town and Country location is approximately 40 percent larger than the Rock Hill location, making it perfect for bigger parties.
"We can handle more groups, large parties and walk-ins in the new space," Collier says. "We encourage people to use us for catering for their holiday events."
Collier speaks highly of the staff of both restaurant locations, noting that most of the top management employees work at both locations to "keep consistency strong."
"We have a great team here," she says.
Katie's Pizza & Pasta Osteria, 9568 Manchester Road, Rock Hill; 14171 Clayton Road, Town and Country; 314-942-6555, 636-220-3238, katiespizzaandpasta.com