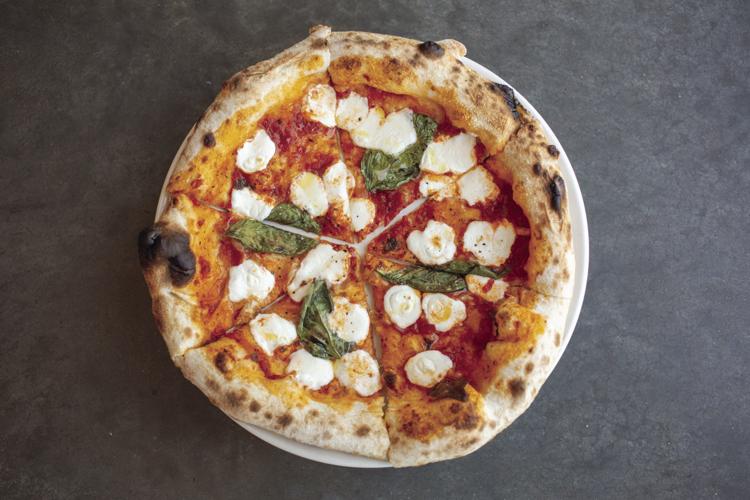 Chianti-braised short rib, served over fontina and rosemary polenta … Roasted heirloom carrots and radishes, saturated in a red-wine sauce ... Can the holidays taste any better than this?
"It is so savory, so rich, so delicious," says chef Katie Collier of Katie's Pizza & Pasta Osteria. "We [also] have a risotto. Then cacciucco, a fishermen's stew with this incredible saffron tomato broth. Just really hearty, beautiful dishes made in-house that remind us of the holidays."
The reputable eatery dubs itself "holiday central" not just because of the original, flavorful, fresh cuisine that it offers. Its inclusive atmosphere draws in diverse crowds, with family-friendly perks like high-chairs and pizza dough for kids to dig their hands into.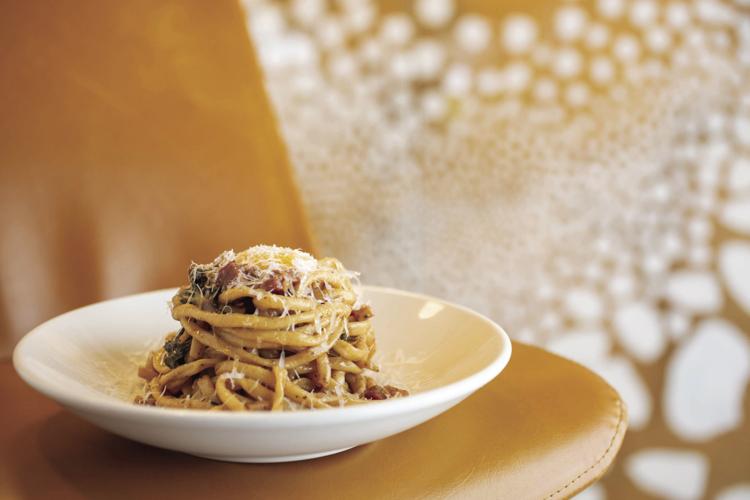 "We make it so that anyone can walk in and, whatever they're wearing, they can have a good time," Collier declares, recommending office groups take advantage of the lunch specials from 11 a.m. to 2 p.m. or the holiday happy hour from 3 to 6 p.m. "For our lunch special, we added a porchetta sandwich. It's pork belly wrapped around pork loin, and filled with herbs and fennel pollen, roasted [daily]."
Tables are held at peak times for big parties and walk-ins, ensuring the restaurant is a place where you can always drop in. Any wait times are made pleasurable with complimentary prosecco, which you can sip outside beside the fire pit.
If, however, you have a special recipe to make at home, Katie's Pizza & Pasta Osteria can manage your side dishes. Order, even just an hour in advance, and you can take home the famous artichoke salad, fresh pasta or whatever else is needed to complete your decadent meal. Any diet restriction can be met.
While you're there, snatch up some gift cards for the people on your list. Now through January 1, receive a pound of pasta with every $50 gift card and, for every $100 spent, walk away with a $20 gift card for yourself. Catering orders over $500 receive a $50 gift card (not to be applied to the same order).
"You make memories around great food," Collier says. "Everyone comes together, calms down and enjoys. You build traditions, connections around food." Savor the season at Katie's Pizza & Pasta Osteria.
9568 Manchester Road, Rock Hill, 314-942-6555; 14171 Clayton Road, Town and Country, 636-220-3238; katiespizzaandpasta.com