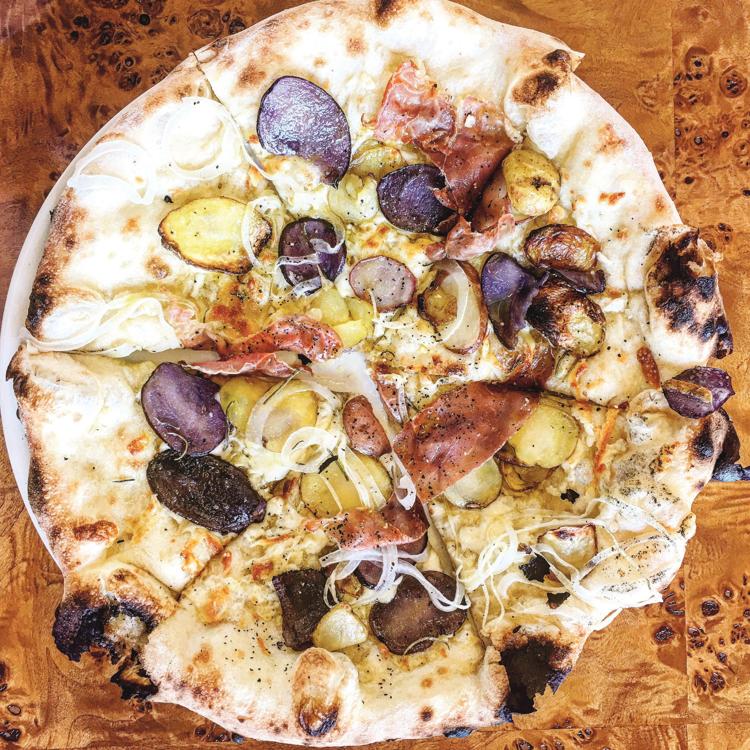 Late summer and early fall have been busy for Katie and Ted Collier of Katie's Pizza & Pasta Osteria. At the beginning of September, the co-owners opened the restaurant's second location in Town and Country. Later that same month, they officially launched their Vero Pizza & Pasta meal kit company.
On top of the new restaurant opening and the meal kit company's launch, the Colliers have also just released their fall menu, which will be featured at both restaurant locations. The autumnal menu highlights some of the best offerings for the season.
"We always strive to use the best ingredients for the time of year," Katie Collier says. "It also allows us to improve our skills as the years go by."
Collier says they've swapped out 20 menu items to make room for all the new featured dishes, which include everything from sweet potato gnocchi to clam pizza to capellini with caramelized fennel.
"Everything is made in-house from scratch," she says. "We're trying to get better every year, and this will be a beautiful menu."
She notes that the restaurants do a lot of catering, and the fall dishes would be perfect for a catered event or holiday party.
After opening the new location, Collier says they've been listening to customer feedback on the restaurants' current offerings. Adapting to some of the guest needs, the Colliers have extended happy hour. Instead of 2 to 5 p.m., it will now take place every day from 2 to 6 p.m. at both locations. With $7 pizza, $5 small plates, $6 bartender's choice martinis and $5 for wine on tap, the extended happy hour will give customers more time to enjoy great deals and one another's company.
Another addition that's come directly from customer feedback is the installation of sound panels on the walls of the new location.
"We heard from customers that it was a little loud, so we wanted to make it better," Collier says. "We want people to be comfortable in the restaurants and create an environment where people can come together and be together."
Katie's Pizza & Pasta Osteria, 9568 Manchester Road, Rock Hill; 14171 Clayton Road, Town and Country; 314-942-6555, 636-220-3238, katiespizzaandpasta.com