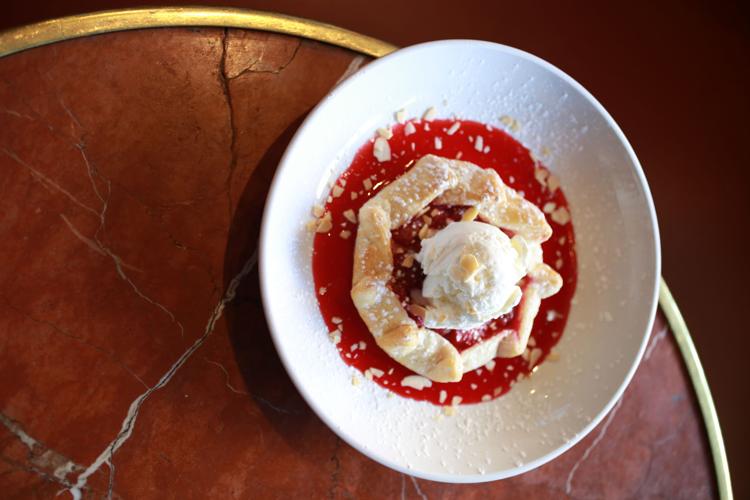 You walk through the doors of any restaurant and bar, hoping for a fun time with friends or family and a good meal. You walk through Herbie's doors, though, and you discover something much more: a place that puts you at ease, invites you to sit back and laugh while sharing a drink with an old pal. A place that inspires, with creative cuisine and a few of your favorite noshes. This is your Cheers, your Central Perk, your home away from home. Welcome to Herbie's.
"There are so many awesome ways to experience Herbie's at any time of the year," owner Aaron Teitelbaum says. "In nice weather, we have a 100-seat patio. Our lively, bustling bar hosts live music on Wednesday and Thursday of every week. We also have four private rooms that can seat anywhere from eight to 80 people."
From a weekend brunch to a date night dinner to birthday or corporate parties, the dining and drinking establishment proves that it is ready to entertain you and your company, no matter the occasion. With the introduction of new teammates, Herbie's has an even bigger recipe for success cooking in the kitchen.
"Jeramie Mitchell, who has been with us since Oct., took over as executive chef and launched new brunch, lunch and dinner menus on Dec. 1," he says. "Jeramie has trained in Florida for years. He is first in Floridian-style cuisine, but marries classical French technique and Asian cuisines."
Mitchell's menus present exciting, enjoyable dishes for customers to savor. With a few staple items remaining, including the Beef Wellington, you can also sample new items, like soy caramel salmon or barramundi pepita, which incorporates traditional ingredients found in Hispanic cooking.
"I am classically French-trained and I believe the flavors go so well with Asian cuisine," Teitelbaum shares. "It is reminiscent to me of what we originally did at Herbie's, as well as my other restaurant Monarch, when it was open."
Since last year's move from the Central West End to Clayton, Herbie's new location has allowed for more growth.
"The dining room offers an elegant, modern dining experience," Teitelbaum says. "Austin Martinez, our head of service, has brought in a crisp style of service that pairs well with our team. We still have floor managers that people will find familiar, including Sean Gallagher, who really knows our customers."
By marrying comfort and class with creativity, Herbie's shows that it has what it takes to bring you back, time after time.
Herbie's, 8100 Maryland Ave., Clayton, 314-769-9595, herbies.com