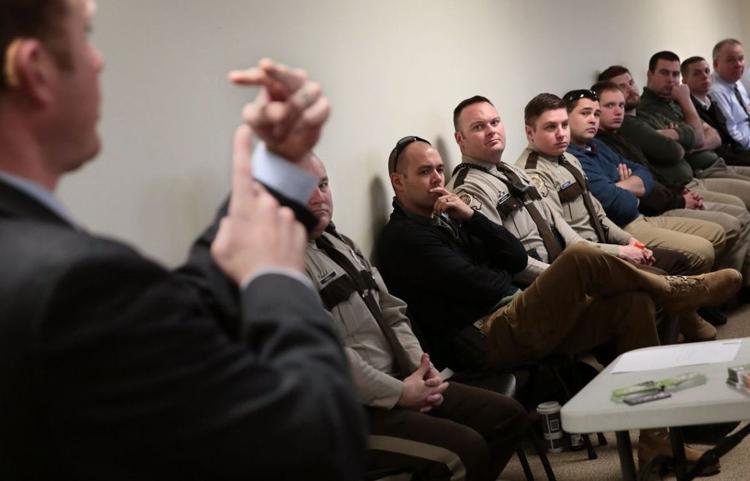 Without one of your five senses, life can seem vastly different. It doesn't have to completely alter your relationships, your work or how you interact with the world, though, thanks to organizations like DEAF, Inc. "[Our] mission is to build a sustainable foundation
of empowerment, awareness and communication access for both the deaf, hard of hearing and the hearing community. We want to bridge those worlds," Jim Shearburn, community development officer, says.
DEAF, Inc. has earned a special distinction among other, similar agencies by being the only nonprofit, deaf-owned advocacy and interpreting service in the state of Missouri, and one of the few in the United States. "Full access for all is our motto. It's all about communication," Shearburn states. "Deaf people are no different than you or I. They are people with families, with love and loss, with cars and jobs. It's a highly isolating disability. Outreach around communication is so important."
DEAF, Inc. has found many ways to influence the community. "One of the biggest impacts we make is providing full communication access though our interpreting service," Shearburn shares. "We also provide access to health services. Pink Wings of Hope is [one of our groups] started by deaf women for survivors of breast cancer. We're sending two deaf women – former patients – to New York City to train as patient navigators, which is groundbreaking."
In addition, DEAF Inc. is addressing the shortage of summer opportunities for deaf children by hosting a summer camp. The organization also is partnering with the Missouri History Museum to enable more interactivity with its exhibits, including "Route
66" and "#1 in Civil Rights," through smartphone communication abilities. DEAF, Inc. also helps to train police officers in how to respond to a deaf person or someone hard of hearing.
"We work really hard on the concept of empowerment," Shearburn says. "We work one-on-one with clients on self-advocacy while embracing all forms of communication, from American Sign Language to lip reading and speaking. We work to empower."
25 E. Frisco Ave., Webster Groves, 314-714-6400 (office), 314-968-8868 (interpreting services), deafinc.org
DEAF VISUAL ARTS FESTIVAL 2017
April 29 from 10 a.m. to 8 p.m.
Greater St. Louis Association of the Deaf, 2190 Creve Coeur Mill Road, Maryland Heights
"This exhibit will be presented to the public free of charge and gets a slice of deaf culture out to the mainstream arts community in St. Louis," community development officer Jim Shearburn says. Register online for this free event at dvaf.deafinc.org.