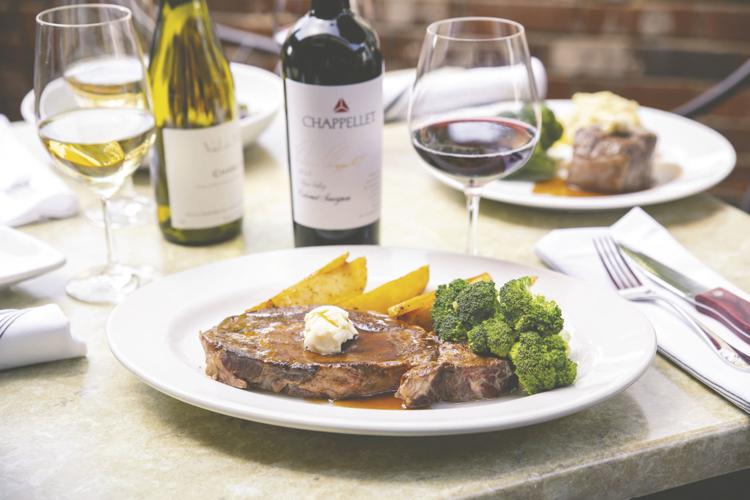 Copia, the Roman goddess of plenty, defines the joyous excess you and yours can experience at the two family-owned dining establishments that share her name.
"Copia is known for its phenomenal farm-to-table food and Southern-inspired cuisine," owner Amer Hawatmeh says. "It is also known for its unique touches, like the enormous bourbon, whiskey and scotch collection, and its barrel-aged and pressed cocktails. We're not only a restaurant; we're not just a wine store. We are a restaurant where you can buy wine and take it home, or stay and drink it with us."
Techniques, like using a French press on food ingredients such as herbs and fruit to enhance cocktails, is not the only thing that elevates Copia's status. The atmosphere also captivates, transforming one's routine of going out for a bite to eat into something more sophisticated and yet still down-to-earth. Step inside Copia's newest location in Clayton, and you are transported to a joint that begs you to stay and play for a while.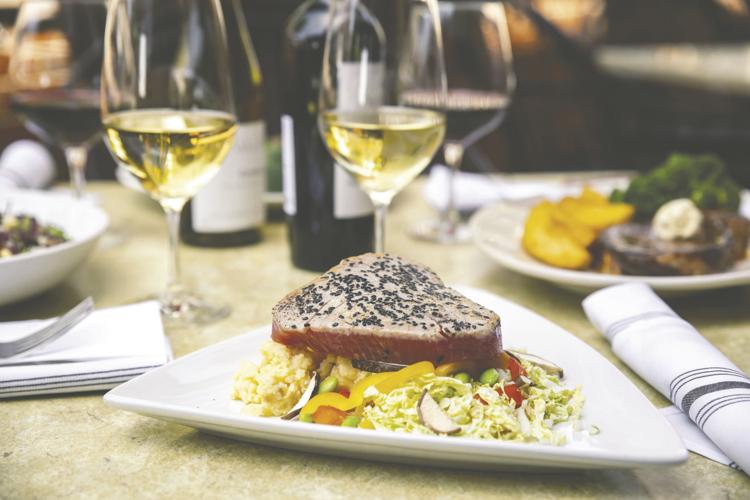 "Clayton is a unique property, with low ceilings, so we made it feel like an old speakeasy," Hawatmeh details. "At night, the lounge is for 30-year-olds-and-up. We want it to feel like the old days of going out to dinner and dancing. At night, we'll have DJs, and someday during the day, we'll have bands. Come in and meet other people and socialize."
Hawatmeh, who is deeply invested in the St. Louis food industry, wants to renew the heyday of the area's restaurant legends. "All of our elders in the local food scene have passed on," he shares, mentioning Anthony Bommarito of Tony's and Doris and Joe Kemoll of Kemoll's.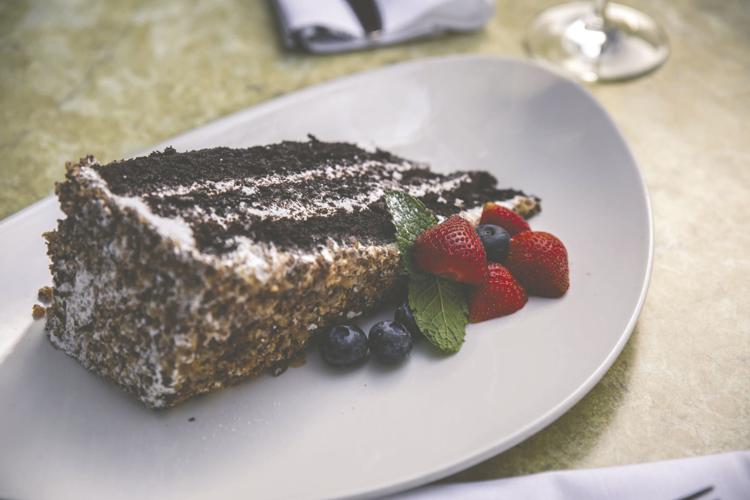 "We want to bring back the personalities [who mastered the ambiance of] going out to dinner," he claims, pointing to the care of detail at each of his eateries. "Copia Clayton has snacks and small plates, an inexpensive variety of great quality, and Copia West County is the comfort food of comfort foods. We have the look and quality of fine dining but are more like family dining. We want people to be themselves."
The key, Hawatmeh believes, is in following the standards set by those before him. "It's the idea I learned from my grandma and mom," he explains. "They'd say, 'People come in as guests, eat as friends and leave as family.' When you see my sons helping me in the restaurant, this is what makes a family moment. Copia is an experience, a community." And he welcomes you and yours to become a part of it.
Copia Clayton, 7822 Bonhomme Ave., Clayton, 314-241-WINE (9463); Copia West County, 1085 W. County Center Drive, Des Peres, copiabrand.com