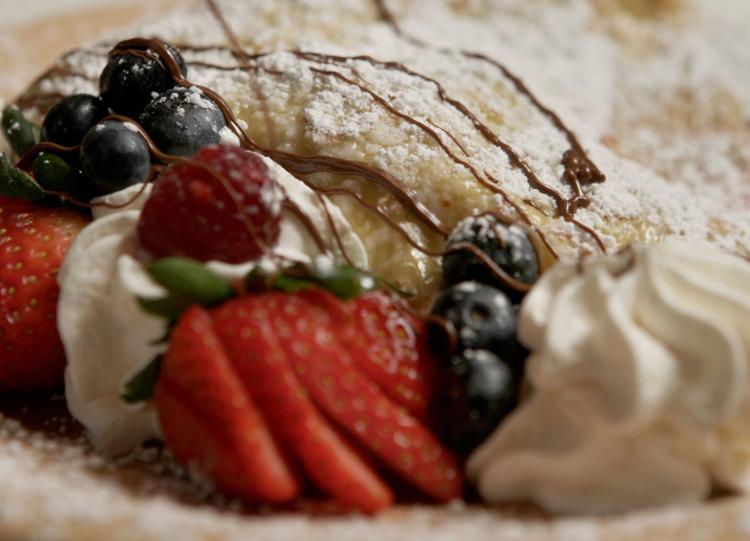 Ann Gallardo always had an ambition to open her own little coffeehouse, envisioning a space where she could bake fresh pastries. After her son went off to college, she had a chance to seize this new dream. Thus, City Coffee & Crêperie was born.
"We're a coffeehouse. We're a crêperie. And we're even more than that," Gallardo says of her beloved establishment. She credits her husband for augmenting her vision by suggesting that she set her business apart from other popular coffeehouses.
"We had traveled to France, where little carts with crêpes sat on every corner," Gallardo says, recalling where the concept of a crêperie came into play. "And our crowd loves it! It has something for people of all ages. We have customers from all different zip codes. People come because we're different."
Gallardo has never shied away from diversifying the menu either. A most recent addition, Mexican hot chocolate, has quickly become even more popular than the regular version.
"A family might come in and one person doesn't want a crêpe," she explains. "We have other things to offer, as well. We have incorporated so many different cuisines because people are more knowledgeable [about food] than they have ever been. And, you know, it's kind of fun to be able to offer different things."
Gallardo places a focus on incorporating seasonal items, like peaches for a crêpe or waffle, or the scrumptious crab cake sandwich. "It's really all about serving fresh food – and that's what we do," Gallardo assures. "Nothing is precooked. Everything is made-to-order."
Located in Clayton, the coffeehouse offers free delivery to anywhere in its vicinity. A partnership with DoorDash Food Delivery allows for deliveries to areas outside of Clayton, as well.
"We started off small and then expanded two times," Gallardo shares. "We especially get a lot of college students from Washington University, Saint Louis University and Webster University. There were times, when we first opened, that there was no room. Students sat on the floor to eat. Their loyalty has been wonderful, and, really, they are the main reason for our expansions."
With an enclosed, year-round patio, and private areas available during the day on weekdays, the space is well suited for celebrating any special occasion, from Mother's Day to graduation. "Every year on Mother's Day, we offer all mothers a gift card for a complimentary specialty coffee drink to be used at a later date," Gallardo adds.
"I've been able to have this business, a successful business, for 23 years because I am part of St. Louis and its growth," she says. "I was born and raised in this city – and I love St. Louis. I'm glad to be a part of the community."
City Coffee & Crêperie, 36 N. Brentwood Blvd., Clayton, 314-862-2489, citycoffeeandcreperie.com