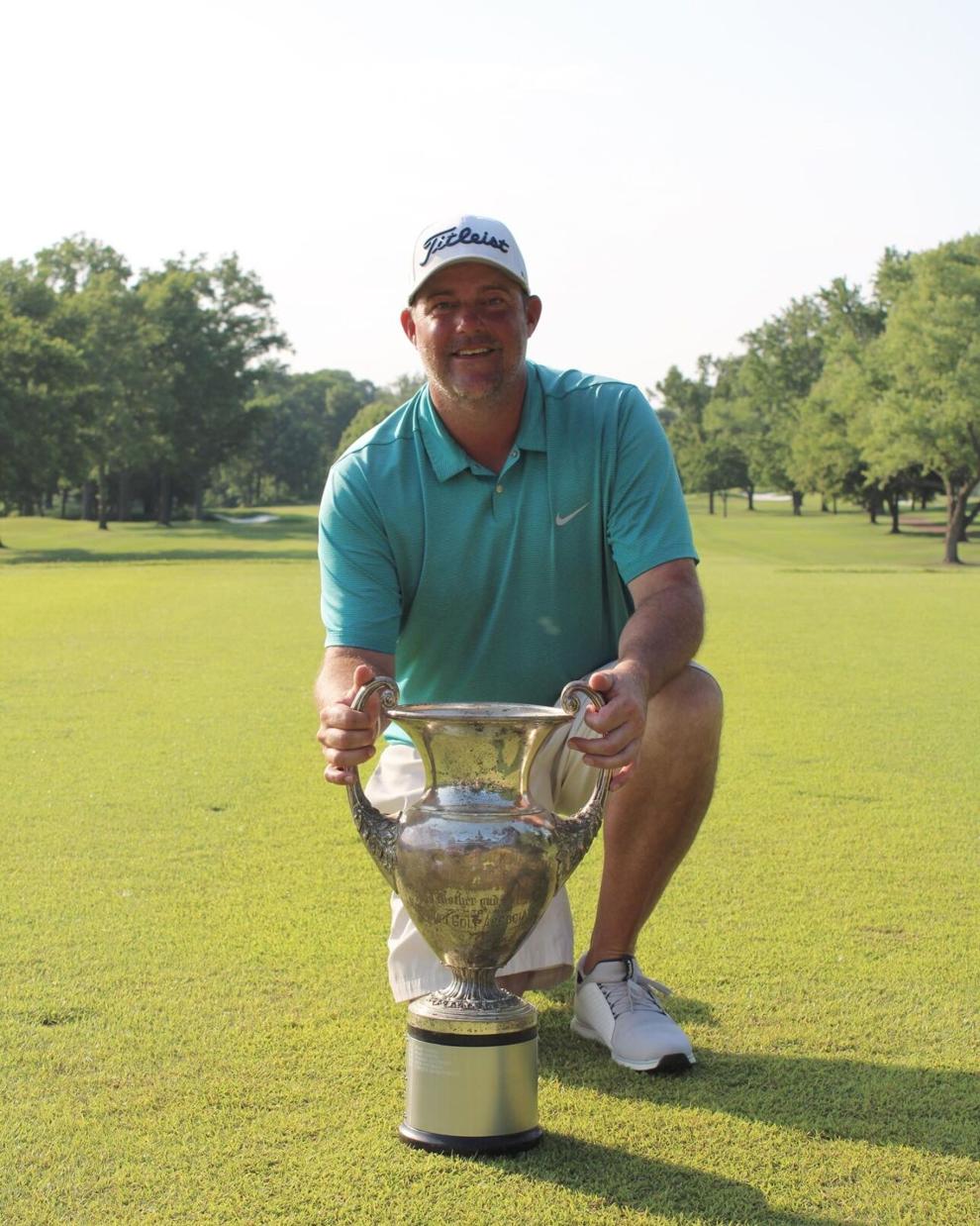 Chad Niezing of Manchester just turned 42, and he got what he wanted most: the 2022 Missouri Amateur Championship. He was a runner-up last year. This year he won it all.
Niezing captured the 115th Missouri Amateur Championship with a 2-and-1 win over Ballwin's Sam Migdal during the tournament at Bellerive Country Club.
"It really doesn't get much bigger or better in our state," says Niezing. "It's a long week against so many good players … Having it at Bellerive was a bonus, though. Plus, having your name engraved on a trophy with Payne Stewart, Tom Watson and other greats is pretty special."
The weeklong tournament began with 144 Missouri golfers vying for the championship title.
In Niezing's 36-hole final match with Migdal, Niezing led by a hole going into No. 17.
"We have been friends for a long time," Niezing says of Migdal. "He has a ton of game. [I] wasn't surprised that he made it that far and was happy to see him there. In a way, you hate to play a friend in the final, but I also knew we would probably have a little more fun out there so I was excited for it."
Migdal, who captured the Division II golf championship while in college at the University of Central Missouri, won the Missouri Amateur in 2016 and was the runner-up in 2017.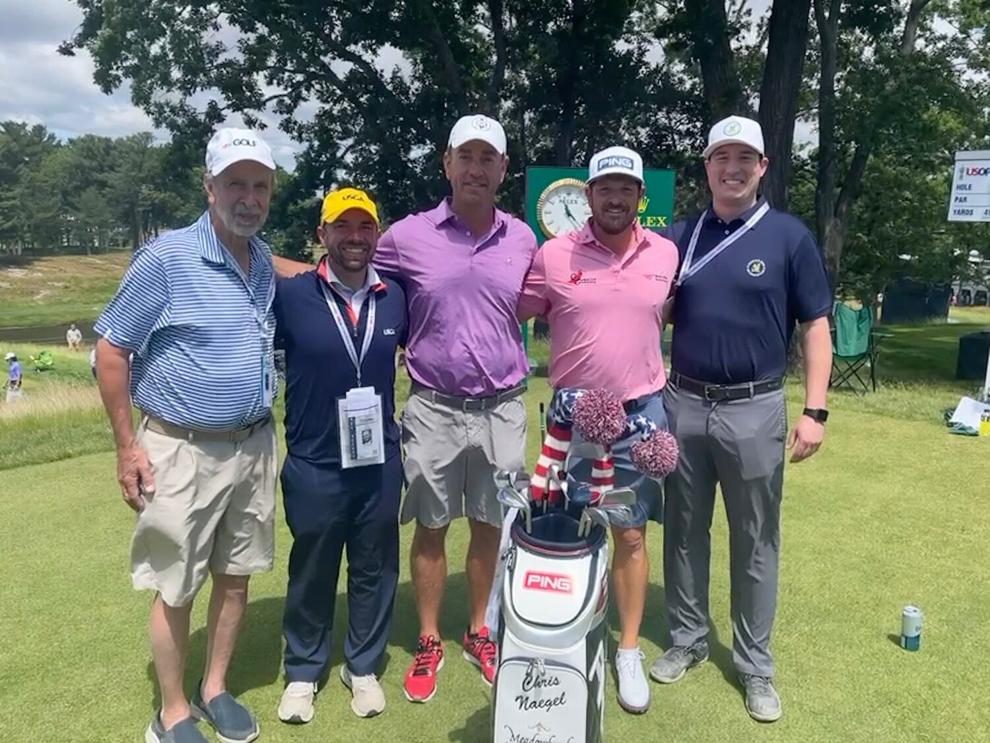 Chris Naegel played in his second U.S. Open this summer and then qualified for several PGA TOUR events afterward.
Naegel, a native of Wildwood, does not have a PGA TOUR car, so he had to qualify for an open spot. He made the cut and finished in a tie for 56th place. In the 2018 U.S. Open at Shinnecock Hills Golf Club, Nagel had also tied for 56th place.
"It's pretty special to just play in one U.S. Open, let alone two," says Naegel, who pocketed $38,510 in the recent open. "You're competing against the best in the world."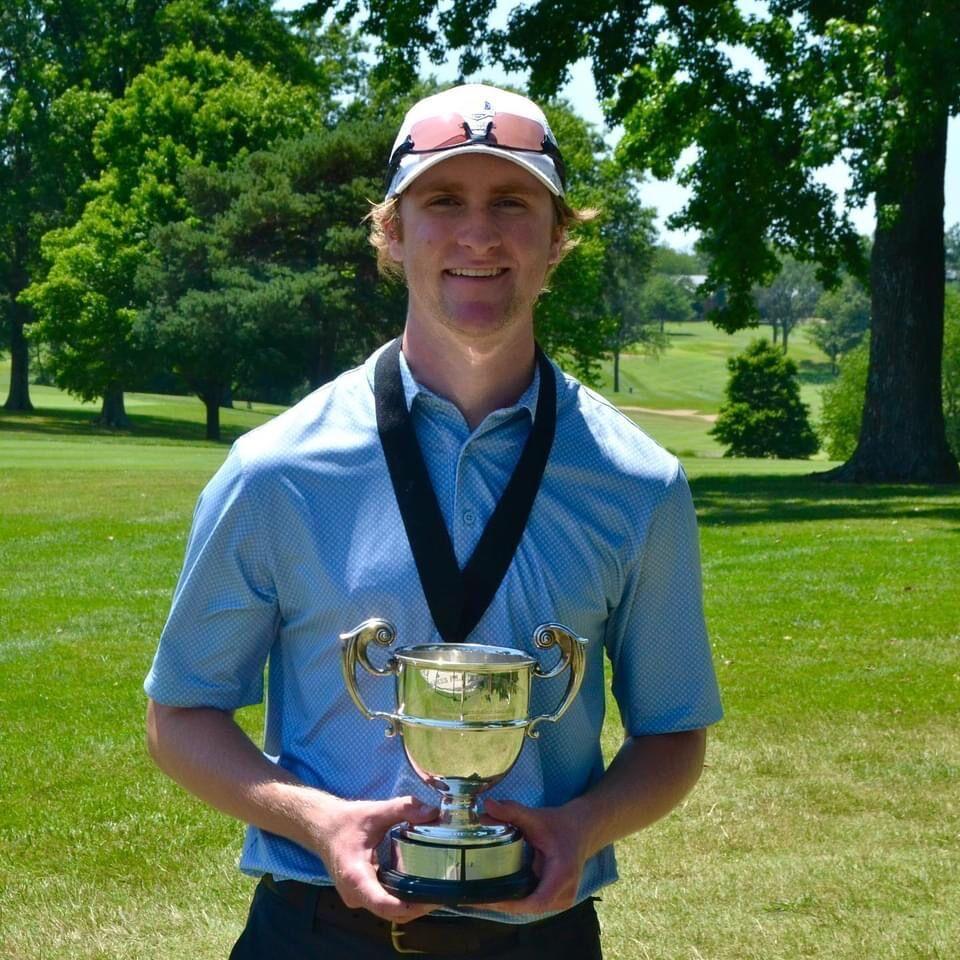 Ryan Hopwood claimed the recent 23rd Metropolitan Junior Amateur.
Hopwood, who will be a senior this fall at Marquette, took the lead late in the first round and never looked back. He posted six birdies at St. Charles' The Bogey Club in the second round to win the boys 19U division. He finished the championship shooting 8-under 134 to claim a five-shot win.
In the final round, Hopwood shot a 5-under 66 – his best score ever.
"This score definitely means a lot to me … ," Hopwood says. "I think that I imagined shooting a great round when I woke up that morning. I did not have a specific number in mind. All that I wanted to do was beat my previous 18-hole record of 67."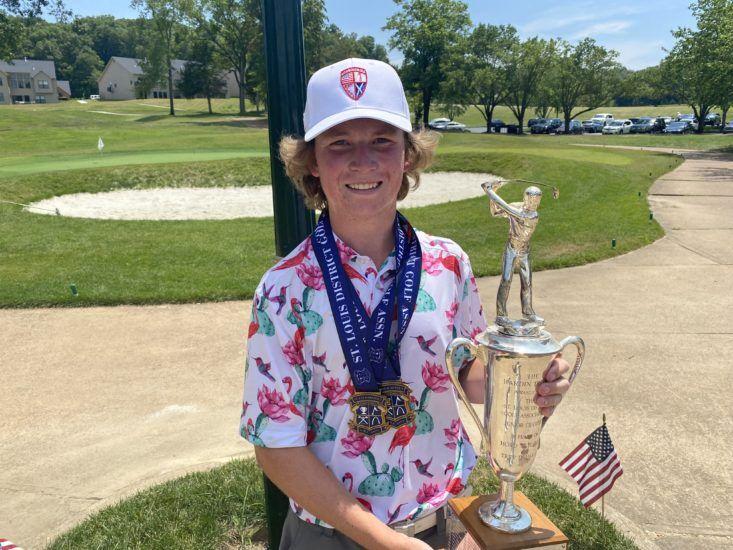 The St. Louis District Golf Association's Hardin Junior Championship was played at The Legends in Eureka. Ben Berger, who will be a senior this fall at Francis Howell Central, was the medalist for the U-18 boys. Berger finished with a two-day total of 155.
This past spring, Berger was the Gateway Athletic Conference Player of the Year. He became Francis Howell Central's first-ever two-time state golf finalist. Berger tied for ninth with a two-day total of 148 this spring in the Class 5 state golf tournament at Dalhousie Golf Club.
Junior Girls Four-State Championship
Missouri finished second in the 54th annual Junior Girls' Four-State Championship at Elmwood Country Club in Marshalltown, Iowa. 
Nebraska won the competition with 9.50 points. Missouri was the runner-up with 8.50 points.
Missouri team members this year were Audrey Rischer, who will be a junior this fall at Rock Bridge in Columbia; Ella Overstreet, who will play this fall at Southern Illinois University; Emree Cameron, who will be a sophomore at Nevada; Kaydi Rhodes, who will play this fall at Tennessee Tech University; and Lyla Louderbaugh, who will be a senior at Buffalo.
Cystic Fibrosis Foundation STL Golf Tournament
Hockey Hall of Famer Brett Hill will be playing in the fifth annual Cystic Fibrosis Foundation STL Golf Tournament.
The event will be held Aug. 27 at Bear Creek Golf Club in Wentzville. The tournament is sponsored by his namesake, Brett Hull's Junction House, with proceeds benefiting The Cystic Fibrosis Foundation. The tournament format will be a four-man step-aside scramble.
The Feherty Classic is an event held in support of the Blues Alumni Foundation, Blues for Kids, PGA Reach and The Ozzie Smith Charitable Foundation. This year's event will be Sept. 28 at Meadowbrook Country Club in Ballwin.
David Feherty will host special guests Ozzie Smith, Chris Pronger, Marshall Faulk, Pat Perez, Brett Hull and trick-shot artist Dan Boever. The day consists of a 9-hole celebrity game to help raise $50,000 for local charities and a stage show with comedy and Q&As with Feherty and his guests, live from the range.