Phyllis Brissenden couldn't have known just how much her gift meant to Opera Theatre of Saint Louis.
The organization's longtime board member died last December, and although Opera Theatre has yet to receive her $45 million bequest – which was announced in early February and numbers among the largest gifts in American opera history – its impact is already being felt.
"When we announced this news, we talked about the fact that it opens all kinds of possibilities for the future, and that's still very much true," says Andrew Jorgensen, Opera Theatre's general director. "But I think right now, if I can put a finer point on it, I think that this gift ensures that Opera Theatre will have a tomorrow."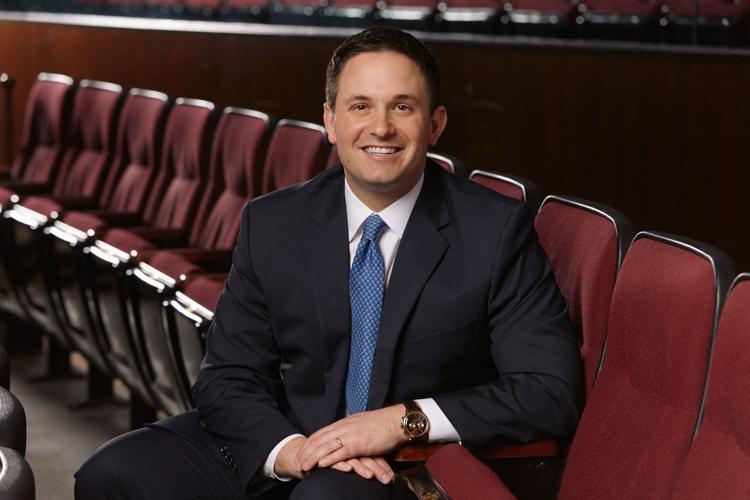 Jorgensen quickly adds that Opera Theatre has a long, distinguished history as a well-positioned organization; prior to the gift, its endowment sat at $35 million.
Only 20 percent of Opera Theatre's funding comes from ticket sales; the rest relies on donations and outside funding to put on its annual festival, which acts as a showcase for new, progressive and diverse voices in the operatic world. Jorgensen points to his predecessors and the board for its extraordinary leadership and stability since Opera Theatre's founding in 1976.
Part of that leadership can be attributed to Brissenden. From an initial gift of approximately $2,000 (and subsequent donations every year totaling roughly $2.5 million) to serving on the board since the company was founded to forming friendships with people at every level of it, it's clear just how much Opera Theatre meant to her.
She even was known to consider the organization her family. "I think the size of this gift tells us how much she meant that," says Jorgensen.
The local onset of COVID-19 last month and the ensuing shutdown of much of the metro area economy brought an unimaginable amount of uncertainty to countless people everywhere. As a result, many industries and individuals will likely struggle for months if not years. And while Opera Theatre won't see the impact of its $45 million gift until autumn, it remains a steadying force in these frightening times, particularly in light of the cancellation of the company's 2020 season because of COVID-19 concerns, announced on April 7.
"In the course of ordinary events, it would take years to feel the full impact of this gift," Jorgensen says. "This kind of windfall really ensures the future and the stability of our company in a moment when so much else is uncertain. I doubt that this is what Phyllis had in mind when she included Opera Theatre in her plans, but I think it would give her great joy to know that she was our rock of stability in this incredibly uncertain moment, and I don't mind saying that we have a guardian angel."
The $45 million gift allows Opera Theatre to do exactly what so many other arts organizations may not be able to for quite some time: plan. Jorgensen mentions that even before the coronaviral pandemic, the organization had just begun its five-year strategic planning process – a regular procedure he attributes to the company's current stability.
Now, Opera Theatre's vision of the future has broadened considerably.
"One of the big conversations we'd begun was how we could be a greater service to the community," Jorgensen says. "And so it's premature to promise any specific action items that may come, but what I can tell you is that we're deeply committed to being more deeply present in the community throughout the year. And I am eager to find ways to use this gift and other gifts to ensure that Opera Theatre is as accessible and inviting as it can be to everyone.
"It's never been clearer to me that we need places to gather – and I want Opera Theatre to be home to as many St. Louisans as can be, and I think that would make Phyllis very proud." 
Opera Theatre of Saint Louis, Sally S. Levy Opera Center, 210 Hazel Ave., St. Louis, 314-961-0171, opera-stl.org
Be the first to know
Get local news delivered to your inbox!