As the temperature drops, few things are as comforting as wrapping chilled hands around a warm ceramic mug. For those who will never have enough mugs or who enjoy giving them as gifts, the STL Mug Market presents the ideal shopping experience.
The second annual event will carry on its tradition of uniting area creatives to showcase the art of ceramics. Because of the pandemic, the market will run online at stlmugmarket.com from Nov. 20 to Dec. 4 – or until items sell out.
"The annual Mug Market is all mugs, tumblers and drinking vessels," says co-founder Malaika Tolford, owner of Place Value Pottery. "We love the variety of styles that can be represented within this single theme. There's truly something for everyone."
Tolford and Boda Clay owner Molly Svoboda dreamed up this event after meeting each other through St. Louis' Craft Alliance Center of Art + Design. Their idea evolved after some discussion, with the overall sentiment being "stronger together" – Tolford plus Svoboda plus the entire metro area ceramics community.
"I was about a year into my li'l business and was feeling a bit isolated," Svoboda says. "In college, I was the Clay Club president. We had biannual pottery sales, always landing during finals week, and we regularly shared potluck meals after class, eating out of our handmade pottery. I was yearning for some community similar to that."
In addition to the camaraderie, Tolford says the market is about "conscientiously supporting local artists and intentionally purchasing locally handmade goods." 
Last year's market, which lasted only one day in mid-November, brought an unexpectedly large crowd out to Blueprint Coffee's Watson Road location in St. Louis' Lindenwood Park neighborhood. Tolford describes people waiting in a line that wrapped around their complimentary venue and through the parking lot. There were about 200 mugs by 20 artists for sale, and they sold quickly.
Artists received 70 percent of their sales last year and will receive 60 percent this year. Tolford explains the drop as making up for the additional expenses and time required to move the event online.
"We had an open call for artists for our second event, Planted, that was scheduled for May," Tolford says. "It was going to be hosted at Urban Matter on South Grand, featuring handmade planters and plants from a local nursery. Like so many others, we had to cancel because of the [COVID-19] pandemic. We invited the artists that had been selected for the May event to participate in this year's virtual market."
Tolford and Svoboda hope to reschedule Planted in spring 2021 and plan to invite more artists from around the metro area to participate in future markets, with open calls going out via email, social media and word of mouth.
Sandra Zak – artist and owner of Zak Pottery, based in St. Louis' Central West End neighborhood – heard about the market through "a buzz in the clay community" last year. She says she anticipates this year's market being even more successful, and she feels grateful for creative solutions and partnerships during a challenging time for local creators.
"The partnership has once again come together with a convenient, extended reach, virtual Mug Market, and I personally am very excited about the opportunity," she says. "I hope we can continue to reach those who already love and respect the beauty of handmade artisan work and those who are new and curious about the work of local artists."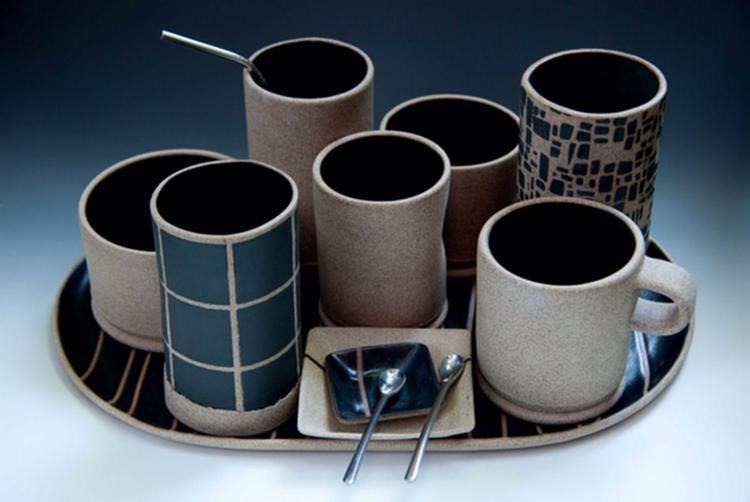 Artistic variations represented at the market include diverse types of clay, different means of firing and unique decorating styles. "Some of our artists make their mugs on the wheel, while others build their mugs by hand from slabs of clay," Tolford details. "Some [mugs] are simple in shape, some are whimsical. Some are glazed in one simple earthy hue, while others have colorful and elaborate surface designs."
Tolford and Svoboda both express optimism for the market's future, as well as their STL Clay Friends Facebook group. While the annual event lives online, it gives people a chance to participate from farther away – from the comfort of home, perhaps while sipping something hot.
STL Mug Market, stlmugmarket.com
Be the first to know
Get local news delivered to your inbox!