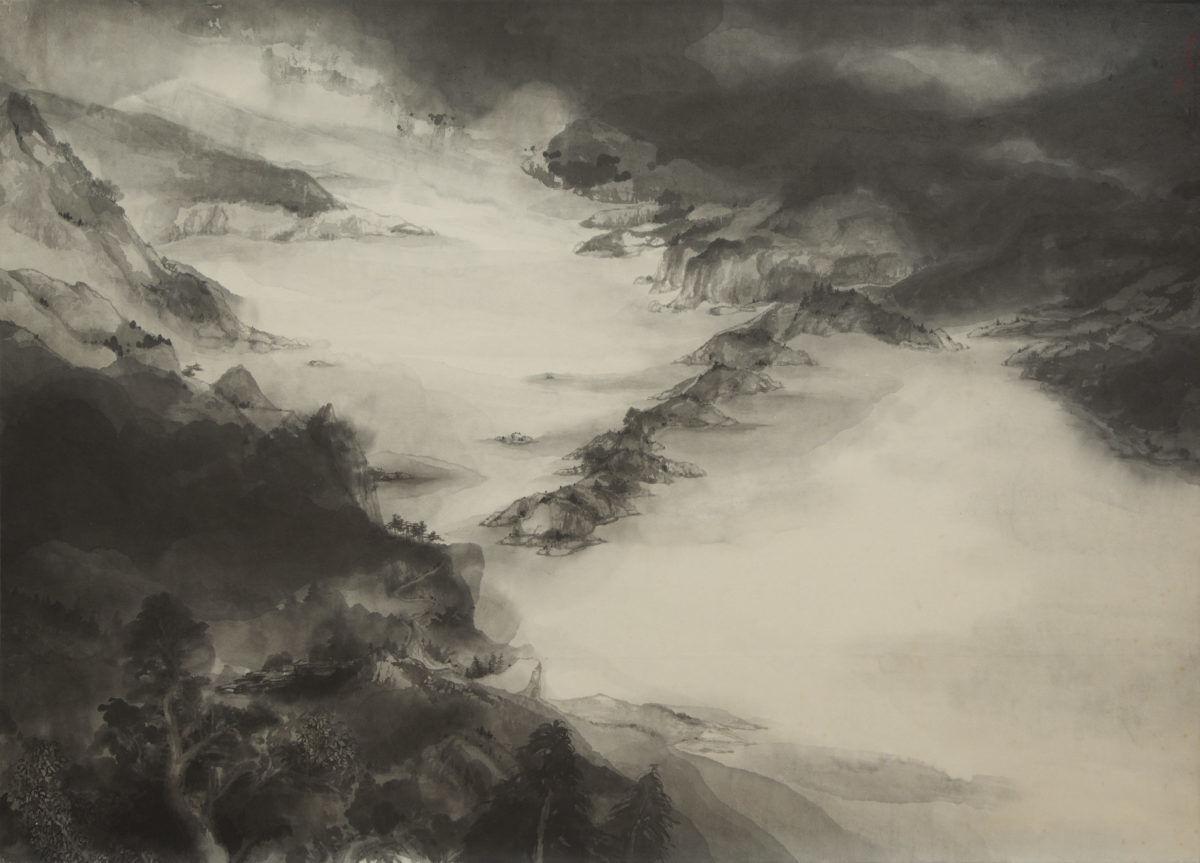 Denatured palettes have gotten a bum rap at least since Dorothy Gale and her little dog, Toto, whirled from drab Kansas to the Technicolor splendor of Oz, but a free, nonticketed exhibition now at the Saint Louis Art Museum seeks to redress that spectral inequity.
"The Monochrome Mode in East Asian Art," which opened on Aug. 21 in the museum's Gallery 225 on the second floor, runs through Feb. 14 and constitutes something of an early, extended Valentine's Day gift to anyone who's ever swooned over Japanese sumi-e and similar work.
Curating the exhibition in Gallery 225 – dedicated to Asian art and related objects in periodic rotation – is Philip Hu, the museum's curator of Asian art.
Geographically, according to a museum press release, "The Monochrome Mode in East Asian Art" incorporates works in its collection from China, Japan and Korea. Temporally, those works range from ceramics the better part of a millennium in age to paintings from the 20th century.
The exhibition's oldest components date from the 11th/12th century and the 13th/14th century: two exquisite examples of meiping, the "prunus vase" – a narrow-based container that blossoms into a wide body, sports sharply rounded shoulders and culminates in a short, narrow neck with a small mouth.
In their patterns, the pair of stoneware pieces contrast each other strikingly. "The dark-glazed vessel has biscuit-reserved decoration and dark brown glaze," states the museum's release, "while the other vase has white slip and black glaze with incised decoration."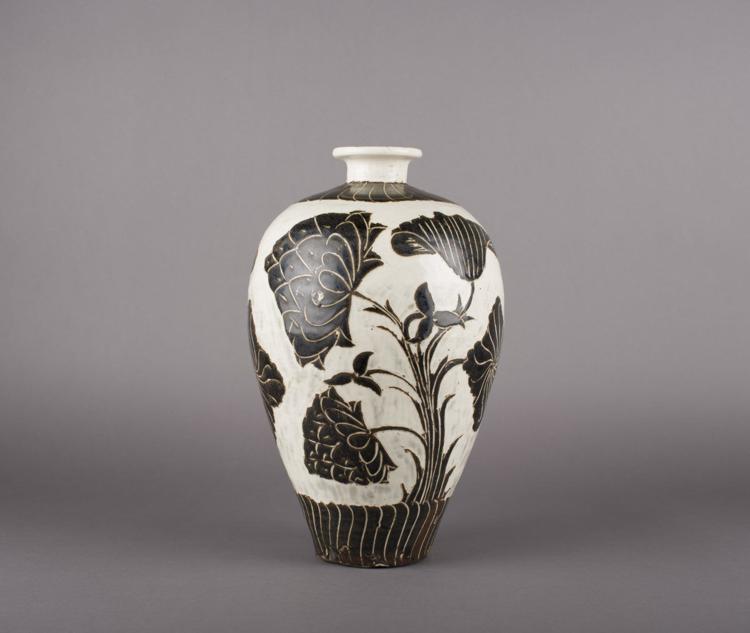 Beyond a lengthy late 17th/18th-century silken hanging scroll charmingly titled Two Scholars, Attendant and Donkey in a Landscape – a recent acquisition by the museum and the first Korean painting to join its collection – a quadriptych measuring slightly less than 17 feet wide may well constitute the most arresting component of "The Monochrome Mode in East Asian Art."
Minol Araki, a Japanese artist who was born in China and died a mere decade ago, crafted the set of four paintings, titled Distant Morning II, which the museum's release states "demonstrates the gestural qualities of ink on paper," referring to the brushed application of paint in free sweeps.
And Araki's ink does indeed exhibit an almost mesmeric fascination. It practically roils and writhes across the quartet of paper panels in a powerful panorama, a vista of considerable menace that may remind viewers of one of those end-of-the-world thunderstorms which, on many humidity-charged summer afternoons here, often descend on the metro area – much like the Kansas farmhouse that flattened the Wicked Witch of the East. 
Saint Louis Art Museum, One Fine Arts Drive, St. Louis, 314-721-0072, slam.org
Be the first to know
Get local news delivered to your inbox!