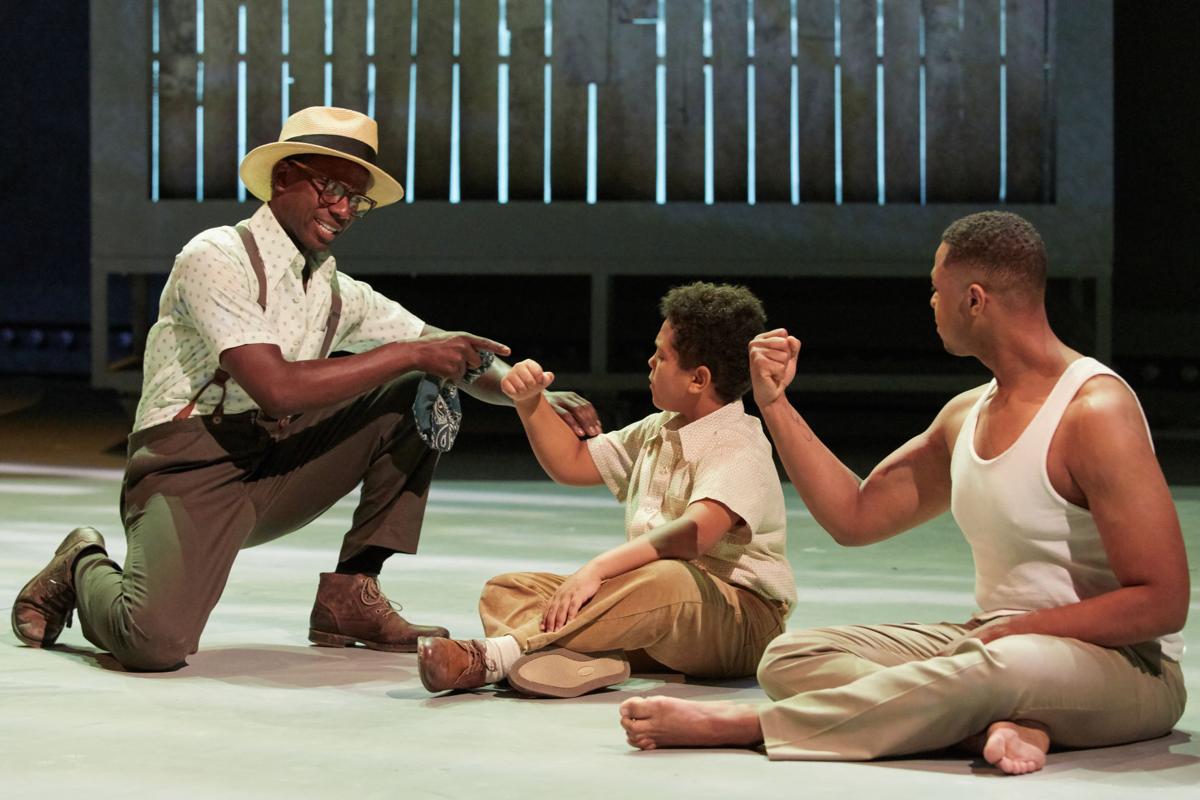 Even amid the COVID-19 pandemic, Opera Theatre of Saint Louis is advocating for progress.
In September 2020, OTSL launched two new initiatives dedicated to expanding its commitment to equity, diversity and inclusion. To OTSL's general director, Andrew Jorgensen, the programs are needed now perhaps more than ever.
"Themes of diversity and inclusion were already part of the conversation," says Jorgensen of OTSL's work to amplify diverse voices. "But as we navigate through this time, we're realizing just how urgent these themes are – and how much more we can do and how much more we must do."
The first initiative – the Clayco Future Leaders Fellowship – provides in-depth work experiences to BIPOC (Black, indigenous and people of color) individuals. Three participants will be selected from a nationwide pool of applicants, and each participant's experience will focus on a different area of theater production.
Fellows will be selected by late November and begin the program remotely on Jan. 4; the three fellowships will run through the end of July and, if safety permits, may transition to in-person experience. The 2021-22 fellowship will expand to a 10-month program.
In developing the program, OTSL leadership was inspired by the Saint Louis Art Museum's Romare Bearden Graduate Museum Fellowship. Jorgensen says he hopes the Clayco fellowship will attain similar prestige by developing a robust alumni base that builds a network and community.
"I hope and expect that we will hire some of them into our own ranks," Jorgensen says of the future fellows. He adds that OTSL will also foster connections that help participants take the next steps in their careers.
The second announced initiative is the creation of the Voices Fund: A Path for Empathy, Dialogue and Change. Sustained by the $725,000 raised from OTSL's 2020 spring gala, the fund will support an ongoing series of projects that amplify voices and increase accessibility for the arts in the area.
The first Voices Fund program is a concert produced in conjunction with the Nine Network of Public Media, where Songs for St. Louis: A Concert in the Commons will premiere on Nov. 16. OTSL also recently announced an entire year's worth of programming, including three short operas.
OTSL hopes that both initiatives demonstrate the company's willingness to lead the charge for change. Jorgensen and his colleagues find inspiration in this work.
"Art adapts, art finds a way, and art gives us a meaning," he says.
Opera Theatre of Saint Louis, 210 Hazel Ave., St. Louis, 314-961-0644, opera-stl.org
Be the first to know
Get local news delivered to your inbox!