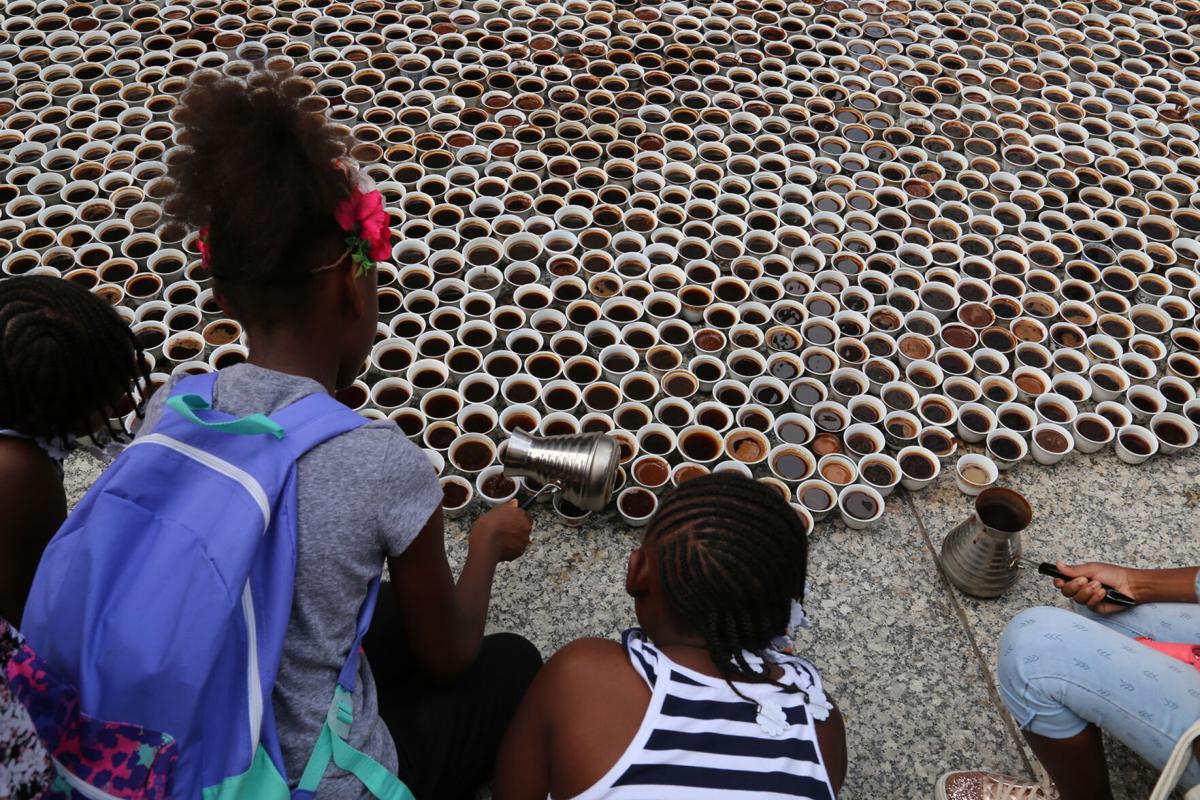 Martial matters have always attracted artists – from the 20th century, one need think only of Pablo Picasso's searing Guernica from 1937 – and that tradition continues with a new solo exhibition of the works of artist Aida Šehović at Laumeier Sculpture Park.
The exhibition from Šehović, Laumeier's 2021 Visiting Artist in Residence, opens Saturday, Sept. 25, running till Dec. 19. It occupies the Aronson Fine Arts Center's Whitaker Foundation Gallery at the 105-acre sculpture park in Sunset Hills.
The artist hails from the tandem southeastern European nation of Bosnia and Herzegovina and operates out of New York City. Her exhibition here incorporates her archival "ŠTO TE NEMA," which, according to a Laumeier press release, loosely translates from Bosnian as "Where have you been?" The press release goes on to describe the exhibition as "a nomadic monument to the victims of the 1995 Srebrenica [, Bosnia and Herzegovina,] genocide, in which thousands of men and boys were executed."
Regarding that archive, the press release continues: "It consists of more than 8,000 fildžani (small porcelain coffee cups) that were collected and donated by Bosnian families. … The installation at Laumeier will feature the artist's collection of fildžani, as well as posters, photographs and a film documenting the 15-year project."
Dana Turkovic, the sculpture park's curator, explains what, specifically, inspired Laumeier to present this exhibition. "I have a multilayered answer," Turkovic says. "Aida's work was brought to my attention a few years ago by our executive director, Lauren Ross, who was familiar with Aida's ongoing project 'ŠTO TE NEMA.'
"I have worked with artists from the Balkan region on previous exhibitions and have family in the former Yugoslavia. I have an interest in the artwork that has emerged as a result of the wars in the 1990s. More importantly, though, is that the big themes and issues that Aida addresses in the work in the exhibition, as well as her own personal story, are directly related to or similar to the stories of many of our growing population and community of first- and second-generation Bosnians and Bosnian Americans here in St. Louis.
"Recognizing this – and of course, relating this to our mission here at Laumeier with a particular interest in contemporary outdoor sculpture and conceptual artistic practices – Aida's exhibition and her work with 'ŠTO TE NEMA' as a nomadic monument created largely by a global network of the Bosnian diaspora and driven by her socially engaged artistic practice ultimately address questions about how history and memory are represented in public space."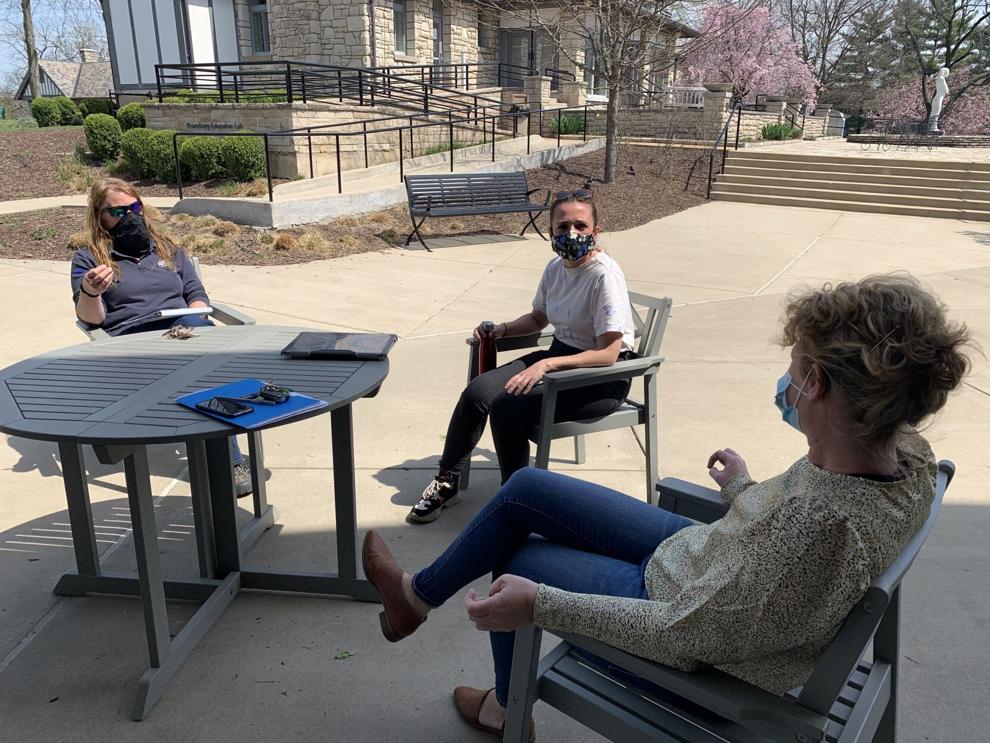 Regarding the pre-opening response to the exhibition from the local Bosnian community, Turkovic relates that in April, Šehović and Elvir Mandžukić, Laumeier's 2021 Cultural Thinker in Residence, "met with a number of community members to make connections, share stories and invite their participation."Laumeier also is partnering with the Center for Bosnian Studies at Clayton's Fontbonne University and is organizing a youth docent program for the exhibition.
"Our hope … is that the exhibition can bridge connections and engage with other immigrant populations who have settled here in St. Louis," Turkovic adds.
Dovetailing with the fildžani, the sculpture park's press release mentions "the Bosnian daily ritual of sharing coffee with loved ones, which is an important cultural and familial practice in the region. … Planned public programming at Laumeier will connect to this theme by encouraging participants to take the time needed to make and drink a cup of traditional Bosnian coffee, while coming together to connect with one another."
For potential visitors familiar only with Maxwell House or Folgers, Turkovic gamely describes Bosnian coffee. "Commercially speaking, it's probably most similar to a Starbucks espresso – it's a strong coffee," she says, likening it also to Turkish joe.
Its gustatory distinctions, Turkovic continues, hinge on preparing the coffee ("usually in the traditional džezva over a burner with boiling water"), presenting it ("foam is scooped from the coffee pot and is put into the fildžani") and, finally, imbibing it: "To drink it, dip the sugar cube – don't put the sugar in the coffee – [and] take a bite, then sip the coffee. … Having coffee is an invitation for a conversation, which is why Aida's exhibition is so powerful. The symbolism of sharing coffee can be personal but also universal."
Finally, in light of Šehović's exhibition, Turkovic reflects on whether, in the past few years, the entire world has entered some sort of "era of the diaspora."
"I am the product of a refugee myself, but from a different time in that region's history," she says. "But also, considering the pandemic with COVID-19, I wonder if the era of the culture-specific diaspora might be becoming obsolete. It is complicated, because you would need to take into consideration the circumstances by which the diaspora was created – could be war, but it could be economic.
"Either way, the first generation is usually trying to adapt and preserve, but the second generation is usually balancing these identities differently."
Laumeier Sculpture Park, 12580 Rott Road, St. Louis, 314-615-5278, laumeier.org