Local artist Aly Ytterberg is not just creating clean-lined abstract art for her business, YtterbergStudio, out of her Manchester home. She's doing so while simultaneously caring for her tenacious toddler – and she wouldn't have it any other way.
"I am a stay-at-home mom and working artist, so I guess I am a nap-time and bedtime artist at this stage in life," says Ytterberg with a laugh. "Before I had my son, I'd turn on Netflix or a podcast, and now, I just have to get in my element and go, go, go. But I love it because I need that time to be a good mom. It's a good balance."
Ytterberg graduated from Washington University in St. Louis' Sam Fox School of Design & Visual Arts with a bachelor's degree in fine arts with a specialization in sculpture before taking a full-time job with the university as an admissions representative and the art and architecture liaison.
"It allowed me to take a step back and make art for myself for the first time in a little bit," Ytterberg says. "It was the necessary break for me to realize I needed art and that I needed to go back to it."
After just a year of creating for family and friends, though, Ytterberg began taking on commissions and working with interior designers.
"It made me realize that this could be a more full-time-possible job," Ytterberg says. "I was working all of my evenings and weekends all of a sudden, which got a little busy because I was working two jobs essentially."
By the summer of 2016, Ytterberg was painting color-block landscape acrylics on canvas full time.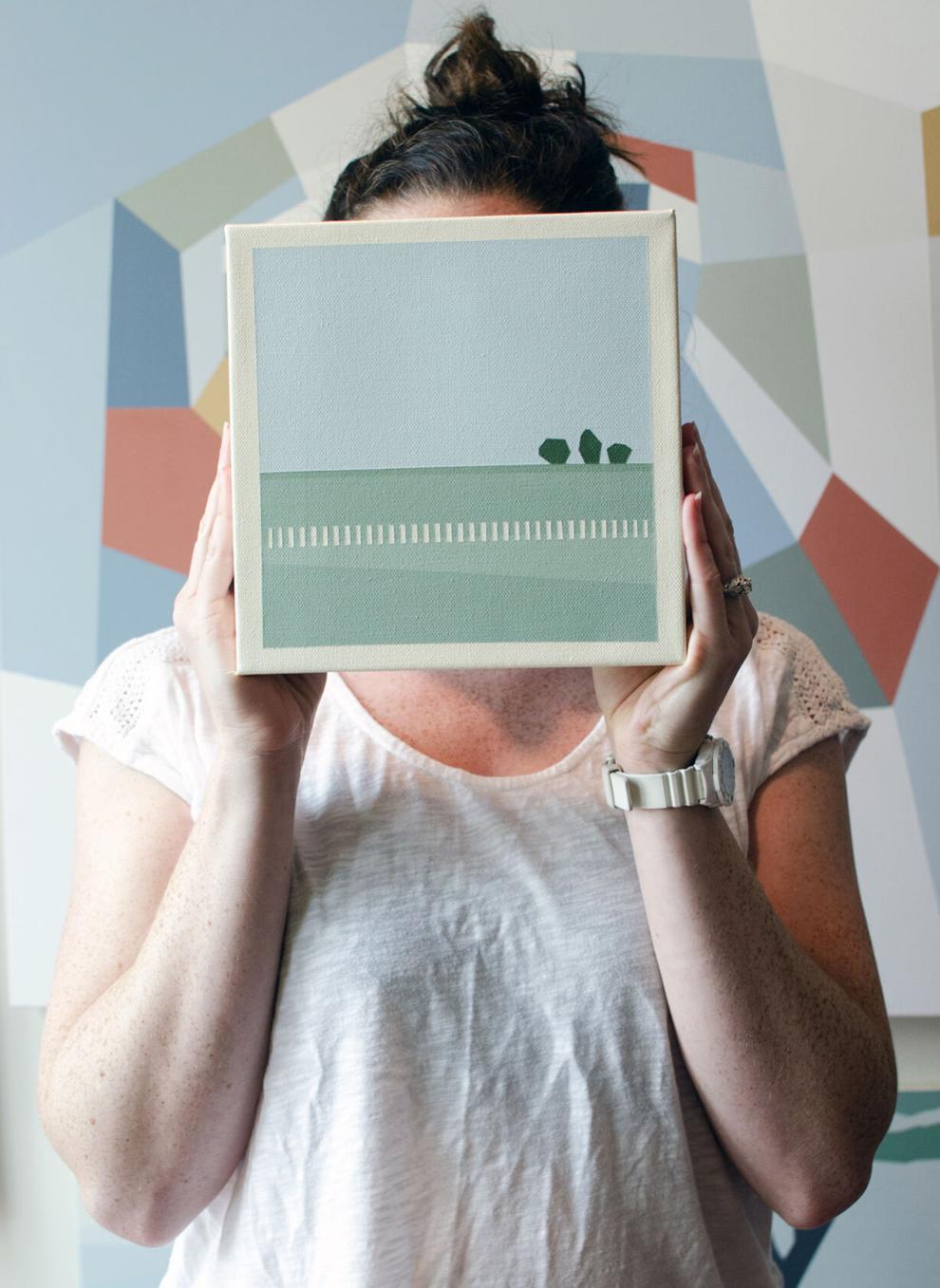 "Most of my work is derived from nature," Ytterberg says. "I take images from nature, from botanicals, from architecture, and I take a step back and break those down into their simpler forms and colors to help us see the world around us in a different way."
In addition to acrylics on canvas, Ytterberg has most recently started selling digital prints.
"The prints are sold in multiples, but they are slightly different than my originals," Ytterberg says. "So colors might be slightly different, the composition might be different, or it's a whole new design of work that I'm trying out."
Something else she is trying out is selling her work not only on her studio site but also at Union Studio, which has locations in Webster Groves and St. Louis' Botanical Heights neighborhood.
"I'm really excited about that because they are an awesome female-run business with supercool artists in their space," Ytterberg says. "They change their space based on seasons and all different sorts of things, so it will be an ever-evolving mixture of prints and originals."
You might say, just as ever-evolving as her business.
"There are lots of possibilities with my art," Ytterberg says. "I'm seeing where I can take that with two hours a day." 
YtterbergStudio, ytterbergstudio.com